[sc_fs_multi_faq headline-0="h2″ question-0="What are the SEO Tips for Ecommerce in 2019?" answer-0="1. Monitor Google webmaster tools and sitemaps 2. Improve your site speed 3. Your site should be mobile-friendly & highly responsive 4. Add fresh & unique content 5. User-generated content 6. Successful content marketing and distribution strategy" image-0="" headline-1="h2″ question-1="Why SEO is Important for Ecommerce Websites?" answer-1="Search engine optimization has become crucial for ecommerce websites and it is important for you to stay updated with the latest SEO trends. As each ecommerce site is different from another, you need to know the SEO tips that fit your needs, the kind of industry you serve, the audience, products, services and much more." image-1="" headline-2="h2″ question-2=" How do I increase traffic to my ecommerce website?" answer-2="Use an extra boost to increase traffic to your ecommerce website and ultimately get customers to purchase your products. But every potential visitor is different, and there are many unique ways that you can reach each of them. From social media to SEO, working with influencers and more, lots of efforts are required to drive more traffic to your online store." image-2="" headline-3="h2″ question-3="How do you do keyword research for ecommerce?" answer-3="SEO is based entirely on the method of placing the keywords in the accurate places. Also, it is important to keep in mind that you must use your main keyword at the beginning of a sentence followed by the secondary keywords. Make sure to add your main keywords in the title tag, Meta description, H1 tag and the main content of the body which can help you enhance your search engine visibility." image-3="" headline-4="h2″ question-4="How do you do on page SEO?" answer-4="There are many ways to do SEO on page, these are: Use SEO-Friendly URLs Start Title With Keyword Add Modifiers To Your Title Wrap Your Blog Post Title in an H1 Tag Dazzle with Multimedia. Wrap Subheadings in H2 Tags. Drop Keyword in First 100 Words. Use Responsive Design." image-4="" count="5″ html="false" css_class=""]
Key Points
Monitor Google webmaster tools and sitemaps

Improve your site speed

Your site should be mobile-friendly  & highly responsive

Add fresh & unique content

User-generated content

Successful content marketing and distribution strategy
Search engine optimization has become crucial for ecommerce websites and it is important for you to stay updated with the latest SEO trends. As each ecommerce site is different from another, you need to know the SEO tips that fit your needs, the kind of industry you serve, the audience, products, services and much more.
There Were 1.8 Billion Global Digital Buyers in 2018. (Statista)
By 2019, B2B firms will spend more on e-commerce technology than online retailers do. (10ecommercetrends.com)
23% online shoppers are influenced by social media recommendations. (Bigcommerce.com)
By 2020, more than 3.3 billion users will have virtual assistants on their devices. (Biznessapps.com)
39% of marketers plan on increasing their influencer marketing budget in 2018. (Linqia.com)
Whether it is a small company or a large established business, Fortune 500 firm or a bootstrapped startup— the most important element that you need for the growth and customer acquisition and to maximize the business profitability is SEO which will be a steady tool to increase the authenticity of your ecommerce website.
Our SEO experts have brought you the right and top tips for the success of your ecommerce business:
1. Ensure Search Engines Can Find Your Site
Your primary step should be to have your ecommerce site properly indexed because only then you will be able to receive high rankings. You can get the assistance of a site operator or run a search on Google to know the number of pages indexed. If your ecommerce site is not coming up, you can directly submit URL to Google or Bing with a sitemap using the search console.
2. Check Your Site Speed and Responsiveness
It is essential for you to take the various mobile-friendly tests to know how well your website works on different mobile devices. You can always get help from web developers who can help you to make a responsive design that will enhance the responsiveness of your website on all kinds of devices despite their size.
You can also take different types of page speed tests to know how quickly your website will load, and what problems are hindering the loading time of your website. If you focus on these elements, your website will surely present the customer with a remarkable user experience.
3. Include Your Target Keywords in the Most Important Elements of Your Webpage
SEO is based entirely on the method of placing the keywords in the accurate places. Also, it is important to keep in mind that you must use your main keyword at the beginning of a sentence followed by the secondary keywords.
Make sure to add your main keywords in the title tag, Meta description, H1 tag and the main content of the body which can help you enhance your search engine visibility.
4. Avoid Duplicate Content for Product Descriptions
Although there is nothing easier and quicker than using the product descriptions provided by a manufacturer, it is highly likely that your content will end up becoming similar to the content of other websites which is not a good sign.
The right and best manner to tackle this issue are by producing your own content for product descriptions which is unique and new.
It is advisable to take assistance from a credible content marketing service providing company as they can provide you with great SEO-friendly content. You can also save a lot of your time and use it optimally.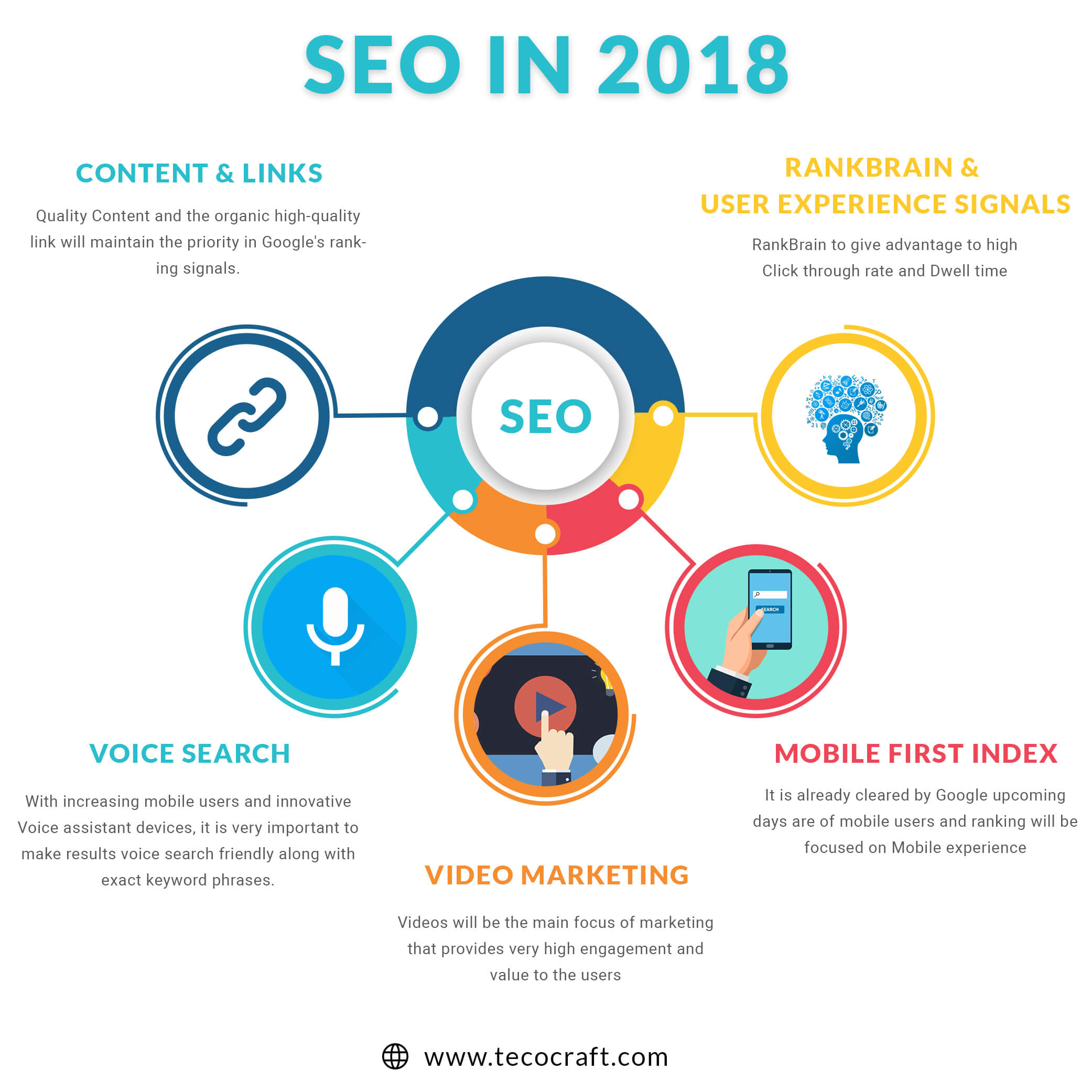 Image Source: tecocraft.com
5. Product Reviews and User-Generated Content
Always encourage the customers to review or give feedback on the products and services they buy from your website. By doing so, you will not only receive free content but it will also make every page of your website unique, fresh and credible.
Reviews play an important role in the decision making of customers. User-generated content will assist your product pages to come to the top of the search engine results.
6. Blog Integration for Products Promotion
In order to continually bring new and unique content to your website, it is important that you post about offers, deals, tips, and discounts for the products. However, it is also important to write new and attractive blog posts for your audience to read and enjoy.
It is a great way to establish a firm relationship with the customer and helps in building trust. Also, it is helpful to add backlinks to your product pages on these blogs.
7. Go Mobile
Increasing number of people are using mobile for various purposes. Whether it is for surfing the internet, use any social media or shop from an ecommerce website, mobile has become crucial.
In this scenario where the usage of mobile is ever increasing, it will be highly beneficial for you to tap into this expanding trend. In order to do so, you require a mobile friendly or mobile-optimized e-commerce website.
Getting in touch with an ecommerce SEO expert would be helpful because they will able to help you implement the right mobile SEO techniques to go ahead on mobile searches and get more chances to get ahead of your competitors.
Also, as you know voice search has become a trend on mobiles now, be sure to add voice search-friendly keywords everywhere to dominate the search results. You can also get a mobile app designed for your brand. As an ecommerce site owner, you need to pay special attention to the aforementioned tips that can be instrumental in improving your business.