A Perfect Mix Of Marketing & Technology
Trusted By Hundreds Of Clients & Millions Of Users Worldwide
PROS is a top-rated technology & internet marketing services company with 20 years of experience for manufacturers, distributors, retailers, wholesalers, B2B (Business-to-Business), and B2C (Business-to-Customers). We deliver maximum exposure in the (shortest) time with the highest ROI.
PROS is an internet marketing agency that drives targeted traffic to your website and builds brand exposure online by developing a comprehensive marketing strategy for your business. We create a marketing plan and marketing calendar to get you maximum exposure in the shortest amount of time. We are highly experienced and data-driven in all aspects of marketing including paid advertising such as PPC campaigns (Pay-Per-Click) using paid search engine services like Google, Yahoo, and Bing. Also, we use marketing automation/email marketing to connect with your leads and convert them into customers. Our digital marketing strategies include developing your brand, boosting website traffic, and promoting your products or services with content marketing.
We collaborate with industry-leading technology companies such as Google Analytics, Search Console, Adwords, Cloud, Microsoft .Net, Azure, Shopify, Magento, WordPress, Joomla, Drupal, Amazon Seller Central, and AWS. Marketing Automation & CRM solutions like Justuno, Hubspot, Salesforce Pardot, Omnisend, E-commerce Marketing solutions like Klaviyo, Sendlane, Mailchimp, ERP solutions like NetSuite, Quickbooks Accounting, Oodo, Xero to save time, money, and effort.
We deliver fully functional end-to-end ecommerce solutions and integrate marketplaces like Google Shopping, Amazon (AWS), Walmart, eBay, and others with all verticals. It includes multiple sellers (vendors), automated billing between vendors and the website owner, product inventory management, vendor profiles, and many other features and functions. To drive sales, leads, and website traffic, the PROS team uses leading marketing automation software like Sendlane, Omnisend, Klaviyo, and Justuno.
The mantra of every smart business is the focus on customer experience. We pay attention to and invest in Customer Experience (CX) strategies with User Experience (UX) and User Interface (UI). We develop, design and maintain ecommerce platforms including Shopify, Magento, Drupal, etc. that look, work, and perform great with a seamless user experience to drive traffic and boost sales. In addition, we design, develop, launch, and perform online marketing successfully for mobile app projects including Apple iOS, Google Android, and Windows Phone.
We develop a social media strategy for B2B and B2C brands by identifying and setting your business goals, engaging your audience, and optimizing your results. We help you create engaging video content and optimize it on social networks including YouTube, Instagram, Facebook, and more. Social media advertising is a must if you want to reach a new, targeted audience quickly. We use retargeting to re-engage your audience about your products and services when they exit your website without making a purchase. We also use affiliate and influencer marketing to get customers straight to your business to boost sales.
PROS as your reputation management agency helps you in creating a brand image that no one can match. Creating a positive reputation helps you in increasing trust, traffic, and ultimately sales. Our reputation management experts will use strategies to create positive reviews and a reputation for your business.
Many people browsing the web have a permanent disability (visual, mobility, or neurological impairment), or a temporary impairment such as a broken arm, broken or lost eyeglasses, and so on. Our ADA compliance experts help you build a website to enable disabled persons to achieve an optimal level of usability and ADA compliance.
Their proactivity in suggesting ways that we can improve our marketing and website has been impressive.
Their organic ability to be flexible with laid plans was impressive
Their ability to complete tasks quickly stands out.
I worked with PROS for many years and they were able to help me get started with a SEO/PPC campaign that we saw great results from
As a result oriented Shopify Plus development Company, PROS delivered fully functional ecommerce solutions including seamless migration from Oracle Commerce Cloud to Shopify Plus enterprise, integration of Netsuite ERP for managing shipping, fulfillment and inventory management, data migration for products, content, images, customer data, and more. We integrated marketing automation software for email and SMS marketing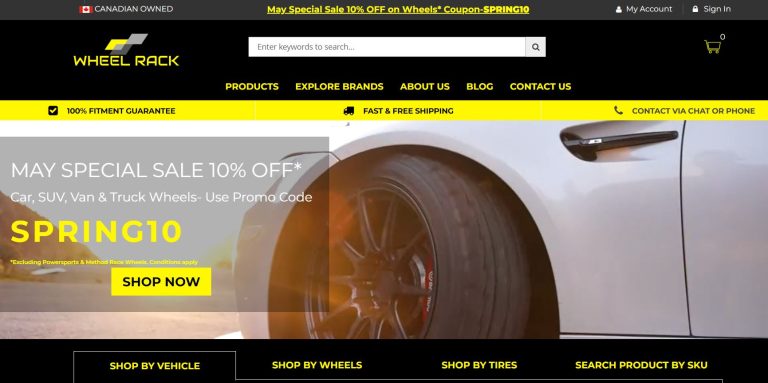 PROS is a highly efficient internet marketing services agency that delivered Magento development services to one of the leading aftermarket wheels & tire distributors in Canada. PROS developed and designed e-commerce technology, integrated over 100,000 SKUs For Wheels and Tires From Leading Manufacturers and other important facets including digital marketing, Google Ads, and more. We integrated Google shopping, payment gateway, various APIs. Developing and implementing custom modules and complex integrations
PROS is a digital & online marketing agency with ideas that incite action
If your marketing doesn't inspire people to sit up, take notice and do something, it's not working hard enough. That's why PROS uses insights, storytelling and technology to create lasting, active connections between people, products and companies.
Artificial intelligence
Table of Content Introduction To OpenAI What is OpenAI? Founders & Key employees History of OpenAI Applications & Collaborations of OpenAI OpenAI's Achievements and Milestones Future of OpenAI and Its Impact on Society Conclusion Introduction To OpenAI OpenAI is a research company that aims to promote and develop Artificial Intelligence and machine learning tools. OpenAI's
Read More »
Artificial intelligence
Table Of Content What is ChatGPT-4? ChatGPT- 3.5 vs GPT4: What are the main differences? ChatGPT-4 collaboration? Capabilities of ChatGPT-4? Conclusion What is ChatGPT-4? OpenAI has announced GPT-4, a new line of AI language models that powers applications like ChatGPT and the new Bing.  Refer to our ChatGPT Blog to know more about GPT.  GPT4
Read More »
Artificial intelligence
Table of Content Introduction  AI in Healthcare AI in Retail AI in Finance AI in Social Media AI in Travel & Transport Self-Driving Cars  AI Robotics AI in Marketing  Conclusion What is Artificial Intelligence (AI)? AI(Artificial Intelligence) is all about using computers to simulate human intelligence. This can involve a wide range of techniques, including
Read More »
PROS Named as Top Shopify Development Agency by Clutch
It is an honor to announce that PROS has been awarded and ranked as 'Top Designers & Developers in San Diego' by Clutch. Also, PROS has been ranked as the top Shopify development company in San Diego. We have achieved a perfect speed score of 100% on development & design projects on the latest Shopify Plus 2.0 Framework. Our commitment to our clients is so great that Clutch awarded us among all the top development agencies in San Diego
Thousands Of Professionals