Global business has been hit hard by COVID-19 and that is going to have a cumulative effect on your digital marketing activity. Focus on the following five major areas to lessen the existing influence on your business and boost growth.
1. Re-Assess Your Channel Mix
Your traffic channel mix will continue to be constant during a typical year, despite any big changes in approach or budget. But, the way traffic is hitting websites has been changed by the pandemic. Begin with analyzing your channel report and then source/medium to find any changes in where your traffic is coming from.
Specific channels increasing – Explore this more to know why. If search volume for your product/service is greater than regular then figure out how to use this, like intensifying paid search activity or double down on enhancing organic keyword rankings.
Specific channels decreasing – It is fundamental to know what is directing the decrease, is it absence of search interest, fall in rankings, or declines of activity. You have to understand why if you want to fix it.
Everything decreasing – It is likely to happen to your business when it is already something that is influencing your whole industry. Find ways to decrease it as much as you can. Don't panic, be objective, analyze, and develop an approach to recover.
Everything increasing – It is a win-win situation. But if the demand is too much for your business to handle then you might need to scale back.
Check your Google Search Console data and your Search Query Reports in any paid advertising you are doing to find if there are any changes in the amount of brand and non-brand traffic your site is seeing.
If you have the budget available and your Google Ads are not getting as much visibility then go for some paid social activity. You can also create compelling email campaigns and reach your audience.
2. Update Website Messaging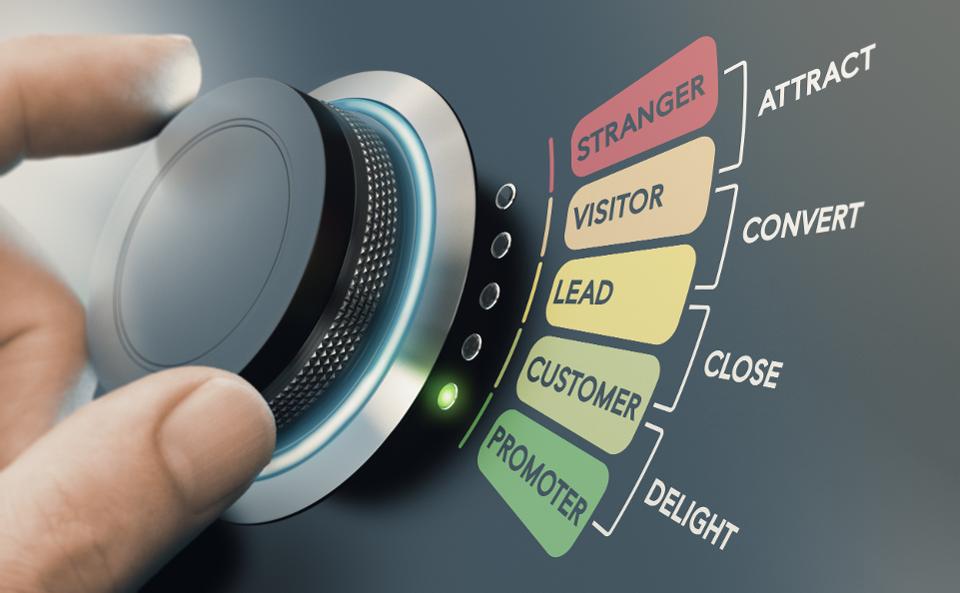 Let your website visitors – current customers as well as future prospects, know that you understand the existing situation and the challenge it poses to their business.  Let them know that your business is equipped, operational, and can offer all the services and products during this pandemic.  In case you are providing services that are essential or you have new services that could provide more value to customers then make sure to let them know.  As soon as the lockdowns are relaxed, people resume regular activities and the situation changes then your messaging should be updated to indicate the situation and the role your business can provide.
3. Monitor Intent And Respond Accordingly
A major consideration for B2B digital marketing is search intent. A B2B consumer is going to be in the consideration phase much longer than a B2C consumer. They are possibly going to search the whole market and then buy, or ask a question. In addition to that is the economic uncertainty the pandemic is causing worldwide, the businesses may take more time before inquiring, particularly when it comes to the higher value or long term contracts.  All of this makes it imperative to find out what is it that the customers are looking for and to understand what they expect to see when they are searching.
How Can You Do That?
Google Search Console – Digg your search performance report to know what users are looking for and what is bringing clicks to your site.
Google Ads Search Query Reports – Follow the same actions to know if your ads are now similar to different or new inquiries.
Trends or Exploding Topics – Use these tools to know user interest in particular areas or keywords, highlighting opportunities.
These actions will get you data that will be vital in determining your content strategy. If a topic related to your business has begun to peak in Google Trends then write about it in your next blog. This will improve your SEO performance and help you engage with your audience.
4. Focus On Website Conversions
Make CRO your all-time priority. The environment is such that the intent is varying and search interest for various services is down, which means your website needs to work hard to convert traffic into leads and sales. Furthermore, whatever worked in the pre-COVID world might not work in post-COVID.
Review your Google Analytics data to understand how customers are using with your site. Check if your top landing pages are changing, your conversion rates are shifting or the lead sources are different. In addition to this, try heatmap analysis from tools like HotJar to know the way users are using your site.
Figure out which areas need improvement and if they haven't changed then look for constant progress.  Once you get the data you can formulate test hypotheses. You can keep them as simple or as complex as you wish, but continue testing something.
Some CRO tests you could consider are:
Change the USPs you promote – If your product/service is of essential use in this situation then keep it in a prominent position on your website. You can change the copy in the header of your product page.
Test new CTAs – If demand for your services is growing then consider changing your main CTA from a "Get a quote" or "Free trial" message to "Call us now" to show the earnestness.
Try new response methods – Search for new lead generation channels. You can drive a new stream of leads with things like live chat, instant call-back widgets, and online setup forms.
Pricing offers – Maybe because of reductions, B2B buyers are becoming more cautious with their budget during and post-COVID-19 period. See if you can offer a promotion to get them to convert.
Free products – See if your business can give something away for free. Putting an effort to help businesses now could have huge rewards in the future.
5. Keep On Top Of Content Strategy
User intent has changed for many search queries during the lockdown, but people are also looking for new things and also lockdown specific things too. Provide people with answers to the questions, change the typical product or business-related content into blogs with advice, tips on how people can prepare to resume their work in offices, or how your business can help them. Pivot your content strategies, to fulfill the changing requirements of the customers.
Conclusion:
The pandemic has caused many changes in B2B website performance, in both the short and long term, therefore B2B digital marketing professionals need to analyze the changes in performance and to develop strategies that help businesses to recover and flourish in the future.
Zahoor Bhat has over 10+ years of experience as an online editor and media manager. He has worked with major online news and content sites as a media manager. He is well versed with major content management systems and web platforms such as WordPress and social media networks including Facebook, Twitter, Youtube, Google Business, Yelp, Instagram & Linkedin. He is an expert in content creation, proofreading and finally making it live. Being a social media expert, he is able to make relations with social media influencers and make sure to generate leads and grow business via different social media platforms.