Live streaming is a new platform that is flourishing during the coronavirus pandemic. The Live shopping trend is increasing and is expected to double this year. Since physical stores are closed which is why the only way left for retailers to connect with the buyers is live streaming.
Livestreaming started to flourish in 2018 and 2019. Merchants considered using live streaming because the competition is increasing and traffic acquisition costs are also higher. Live streaming ecommerce is becoming a huge business in China.
What Is Live Streaming Ecommerce?
Basically, live streaming ecommerce is selling products and services with the help of the power of live media. Things including training courses and physical products are sold by the companies. YouTube audiences are asked to pay to get their queries addressed or their name mentioned. Online brands are constantly looking for the latest and innovative methods to leverage live streaming to improve sales.
Live streaming ecommerce can resemble television live broadcasts such as the Home Shopping Network in which you can show products, get references, and answer viewer queries live. This will create excitement and enthusiasm for your marketplace. Nowadays, whatsoever is on television can be duplicated online, and usually with improved results. However unlike television shopping networks, buyers don't have to call or go online for more information, they just need to click to buy.
The Growth of Live Stream Shopping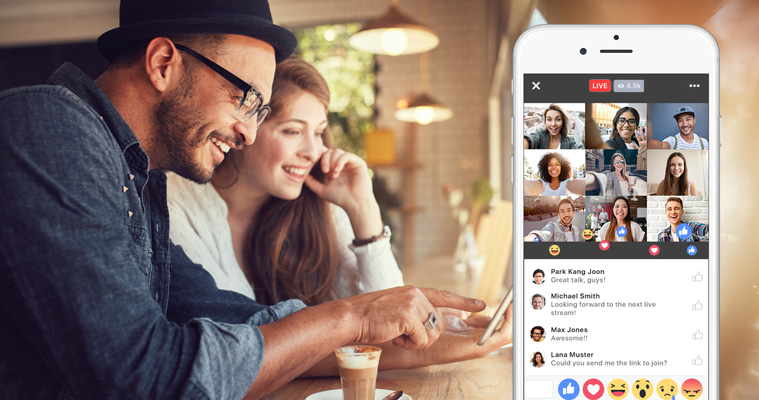 Workers and consumers are staying home due to the threat of the coronavirus and all of this is pushing the world into a global recession. However, online technology such as live streaming used by smart businesses can make them survive as well as thrive. Brick-and-mortar brands can use this opportunity to adjust to the digital era and try new sales channels to boost their business.
Anyone can shop online and that is the largest advantage of selling online in comparison to selling on television. Many brands are required to buy airtime and pay massive production fees if they want to advertise on television. Usually, buying a regular block of time, such as a half-hour live show once a week is difficult because the networks stop paid programming during big sporting events or special programming. It leaves the alternative of television shopping networks open but the competition is intense and they only let limited products.
The Challenges Brands Face With Live Streaming Ecommerce
Live streaming ecommerce has many benefits but lots of brands are scared of live streaming itself. What makes people want to watch is exactly what scares the companies and that is anything that can happen during live streaming which is out of control of the brands. Since risks involved but people don't expect perfection. In fact, the mistakes might even make brands look more natural and genuine than an excessively refined presentation. It can be a way to appeal to consumers.
Brands can begin to slowly build confidence in the new sales and marketing channel with the help of live streaming. You can start by going live on your phone via Facebook or YouTube to show your product to the audience and guide them about how to buy it. Then you can take it further by arranging a zoom call that is shared on your Facebook page and give customers a chance to share their experiences about your product with others.
You can build enthusiasm about your product, educate your audience, and build trust with product demonstrations and testimonials of the customer. If you are already popular with a following then invest in hiring a professional live streaming company and that can help you develop your own broadcast show.
The huge popularity of live streaming ecommerce in China can make others also to give it a try. It is the best time for such an experiment as businesses are already struggling for survival during the coronavirus pandemic and this seems to be a way to cope with the current circumstances. Brands who don't implement and begin using live streaming might pay greatly for their fear within the next five years.
Livestreaming ecommerce is becoming a universal phenomenon. The first countries to do it were Korea and Japan and Alibaba took it to Russia and Southeast Asia. Amazon and Wayfair are also beginning to do live stream sessions to involve their customers.
Zahoor Bhat has over 10+ years of experience as an online editor and media manager. He has worked with major online news and content sites as a media manager. He is well versed with major content management systems and web platforms such as WordPress and social media networks including Facebook, Twitter, Youtube, Google Business, Yelp, Instagram & Linkedin. He is an expert in content creation, proofreading and finally making it live. Being a social media expert, he is able to make relations with social media influencers and make sure to generate leads and grow business via different social media platforms.