How do we keep up with the latest technology and marketing trends in information overload? A good start is with our top 10 digital marketing and technology blogs list:
Learn everything, from internet marketing to the proven technologies that will help you grow your business. This valuable blog has a lot of information about web development and design, digital marketing, ecommerce, and social media marketing. It has resources that help you understand how to bring a best-in-class experience to your customers based on data-driven results.
It is your "one-stop" platform that allows you to adapt to your business requirements and a partnership team that can make that happen. Here you can find interesting articles, new trends, updates, and announcements about the latest technological developments happening across the globe.
TechCrunch is one of the most popular technology blogs. It provides content on businesses associated with technology, analysis of evolving trends in tech, technology news, and listings of the latest tech products in the market.
It is one of the first publications to report largely on tech startups and funding rounds. TechCrunch also provides information about new gizmos, business-related apps, internet companies & startups throughout the world.
This blog is one of the best digital marketing blogs offering digital solutions, tips to improve rankings, drive leads, insights into SEO, and boost more traffic.
Neil Patel is an author, entrepreneur, marketer, and blogger. His blog provides both podcasts and engaging videos with beneficial information.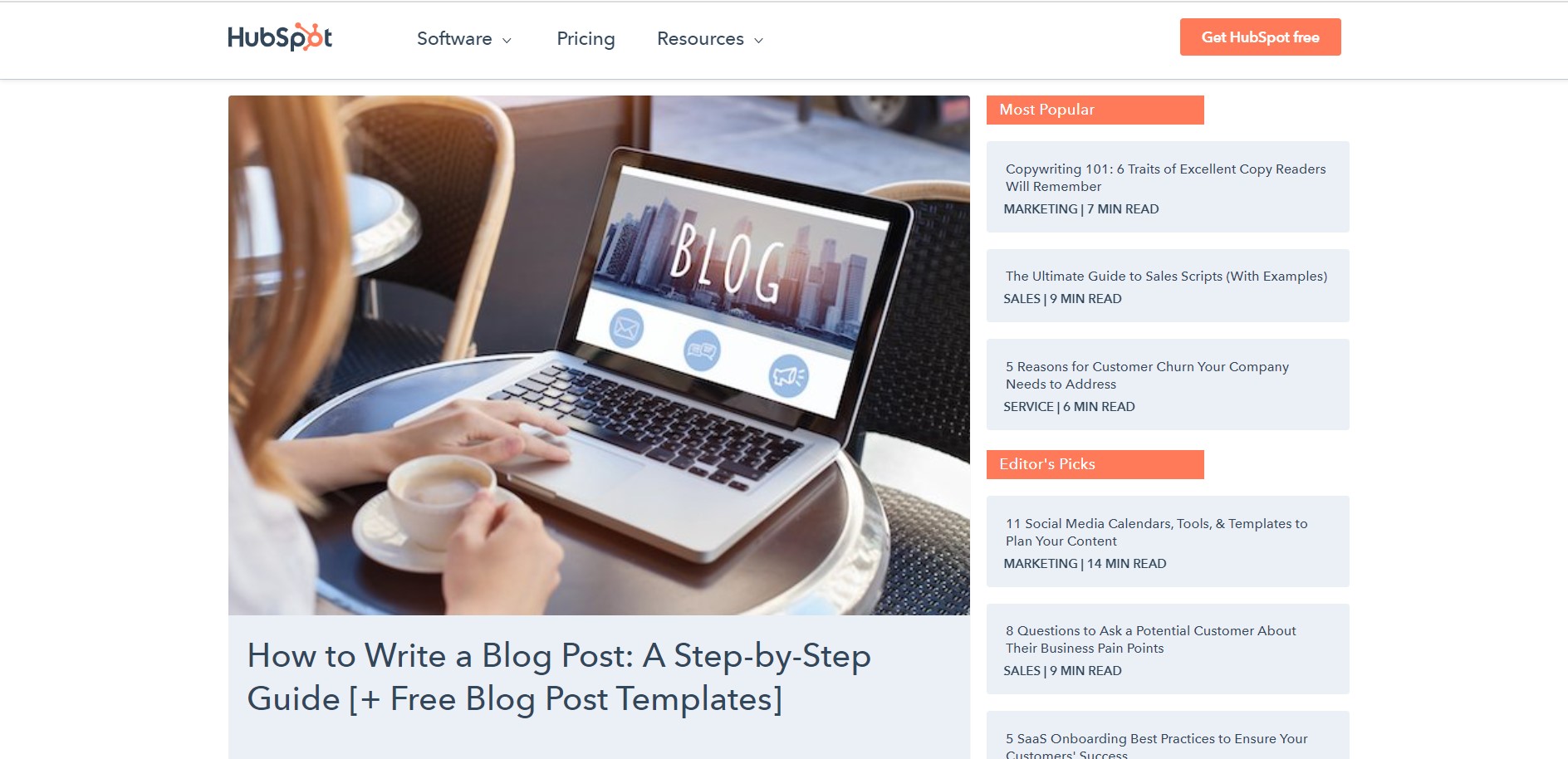 HubSpot blog brings excellent content offering value to customers with the help of examples. This is a reputed blog for marketing strategies and allows businesses to handle marketing, sales automation, and customer service in one suitable place.
This blog is a wonderful source of articles as well as templates, checklists, cheat sheets, and more. They continue to update content and cover sales, marketing, inbound marketing strategies, customer relationship management, etc. which makes them beneficial for beginners as well as advanced SEO professionals.
Ahrefs blog is for anyone, be it a professional, or an amateur. It has an extensive collection of opinion pieces, tutorials, case studies, and quality content from bloggers.
This blog covers numerous aspects of digital marketing including SEO basics, keyword research, website traffic, SEO tools, etc.
This technology blog is a popular, entertainment, and multi-platform media channel. Mashable is a reliable resource for tech, digital culture, and entertainment content for its audience worldwide.
Being one of the most relevant blogs on technology on the internet today, Mashable offers information to everyone wanting to know what is happening in the tech world including movies, travel, finance, as well as gadgets.
This blog is ranked as one of the best tech blogs for professionals in every industry and is known for offering real insights into the tech world.
It covers topics such as technology, entertainment, science, culture, politics, and social media. Wired is the perfect technology blog to follow as it is informed and comprehensive.
Social Media Today has blogs that address numerous topics. It provides extensive articles that deal with digital marketing modules with a range of topics including social marketing and integration, content marketing, digital strategy, and so on.
This is one of the best digital marketing blogs for detailed articles on online promotion topics on products and services. Search engine Journal has experienced professionals and numerous writers that address several techniques for successful SEO.
It is one of the prominent tech blogs for transformative tech events and news. It brings breaking news on wide-ranging content about prime tech businesses with insightful coverage of the gaming industry. VentureBeat has a list of tech-related articles, newsletters, general news, and businesses.
Conclusion:
It is challenging to get information frequently as tech is significantly changing. Therefore, following a reputed tech blog with authentic content can save you the hassle of keeping yourself updated. These 10 blogs represent the very best of the modern tech world and are worth following to learn, update yourself about the latest tips and trends.
If you are looking for inbound marketing and SEO blog, The Moz would be the best option for you to get tips, tricks, and advice for improving websites and doing better search, social, content, and brand marketing.
Deepak Wadhwani has over 20 years experience in software/wireless technologies. He has worked with Fortune 500 companies including Intuit, ESRI, Qualcomm, Sprint, Verizon, Vodafone, Nortel, Microsoft and Oracle in over 60 countries. Deepak has worked on Internet marketing projects in San Diego, Los Angeles, Orange Country, Denver, Nashville, Kansas City, New York, San Francisco and Huntsville. Deepak has been a founder of technology Startups for one of the first Cityguides, yellow pages online and web based enterprise solutions. He is an internet marketing and technology expert & co-founder for a San Diego Internet marketing company.