A proper marketing strategy should be scalable and repeatable. To achieve success, you should focus on developing and refining the strategy over time. Before you can implement your strategy, you should identify your target audience. This will determine a variety of decisions you will make about your marketing campaign. Once you've determined the audience you're going after, you can then focus on establishing your marketing message and creating a campaign aimed at reaching them.
One way to reach a broader audience is to expand your current customer base. You could try implementing a referral program, but this approach is only marginally effective. Perhaps you need to reach out to an under-served audience. If so, your digital marketing strategy would focus on search engine optimization and content creation. It would be difficult for you to achieve growth unless you expand your market share. In such a scenario, you'd need to find ways to maximize profits.
A successful marketing strategy will consider both supply and demand. Pricing should reflect the value of the product. Consider supply costs, seasonal discounts, and the pricing of your competitors. In the case of a luxury product, the price may be higher than the competition's. Promotion includes all activities that promote a product. Promotion methods may include public relations, advertising, sponsorship, and social media. While price is important, it can also detract from the luxury image of the product.
The first step in developing and refining a marketing strategy is to define what you want to achieve. You may want to measure how well your strategy is working for engagement, conversion rate, and ROI. A marketing strategy is a blueprint for reaching your target market and engaging them. It will guide your marketing team through the entire process. To develop a marketing strategy, follow these steps:
Defining a mission statement
While creating a mission statement for your business is an important step in the development of a marketing strategy, it can also be a difficult task. A mission statement should reflect what your company does now and what you hope to achieve in the future. Here are some helpful tips to help you come up with a mission statement:
Make sure your mission statement is not full of hype or buzzwords. Using phrases like "world-class" or "best possible" will only make your message sound generic. While these words may sound great in the short-term, they mean little in the long run because everyone uses them. Instead, focus on creating a mission statement that reflects your values. If your mission statement is long-term, people will be reminded of it.
Defining a mission statement is essential to the success of your business. It helps to define the goals and objectives of your organization and provides a roadmap for success. Your company's mission statement should also be reflected in your advertising, website, and other collateral. This way, your customers can see why you're different from your competitors. And your employees will be motivated to work with you because you share the same values.
A mission statement is one of the most important components of a marketing strategy because it guides all of your marketing decisions. A mission statement should be clear and concise. It should also be clear and easy to understand. It should describe what your company does and who it is for. It should also set you apart from your competition, which is why a mission statement is so critical. You should always consider the long-term benefits of creating a mission statement and ensure that it fits with your goals.
Identifying your target market
Identifying your target market before developing and refining your marketing strategy is crucial. By defining your target audience, you can begin the conversation with your customers in a compelling way. You will be more likely to gain loyal customers and word-of-mouth recommendations. Defining your target audience helps you set the business's purpose, benefits, and budget. And it will help you focus your research.
Once you have identified your target market, you can start refining your marketing strategy. By carefully studying your target market, you will find out what types of products or services they are looking for. You will know what benefits to highlight, what price to offer, and where to advertise. Ultimately, this step will lead to greater success. After all, a marketing strategy is a tool that will help you achieve your goals.
Knowing your target audience allows you to refine current offers while developing future ones. It will also boost your bottom line. The first step in identifying your target market is segmenting it into specific groups. For example, you can segment the people who have bought from you in the past. You can also segment them based on how they download resources from your website. You can further refine your marketing strategy by using language and tone of voice to talk directly to the people you want to attract.
A successful tagline tells a complete story in a few words. It should embody the benefits that your brand offers to your target audience. If you want to capture the attention of your audience, you should develop a tagline that embodies that emotion. Nike has become a world-renowned brand that is often remembered for its tagline, "Just Do It."
First, you need to determine the right length of the tagline. Ideally, it should be between three and six words. You may even want to go more than six words. Avoid using difficult-to-understand words or phrases. However, it's ok to have double meaning for a tagline. If you feel that a phrase has too much meaning, you can always make it longer. Just be sure that the tagline you choose adds value to your customer's life.
Secondly, make sure that your tagline doesn't conflict with any other companies' taglines. This could cause confusion in the marketplace. Make sure that your tagline has been approved by an intellectual property attorney. It's important to check trademarks and patents to ensure your tagline is unique. Keep in mind that smaller businesses may not have the resources to employ expensive marketing strategies. However, taglines are essential in your marketing strategy.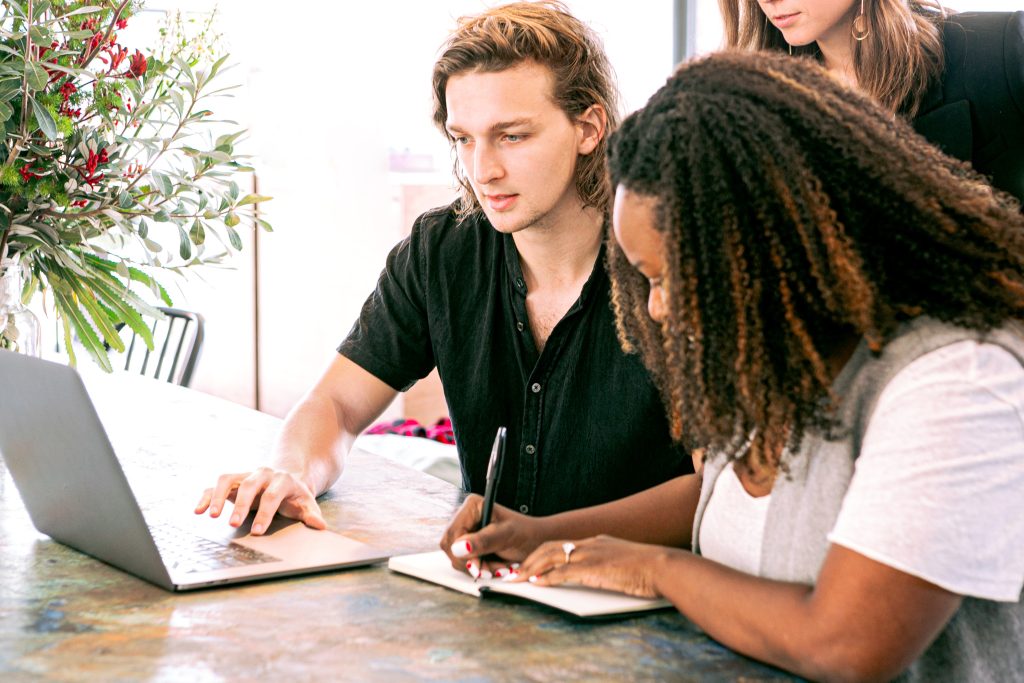 Creating a marketing strategy is not something that you can simply jump into. Rather, it is a process that requires planning, collaboration, and resources. As you work to develop a marketing strategy, remember to consider the campaign's goal as well as the resources required to create it. Below are several steps to follow while developing a marketing campaign. Hopefully, these steps will help you get started on the right foot.
– Determine the target audience and goal of your campaign. Remember that some campaigns will target different audiences at different stages of the customer journey, so you will need to create marketing materials that are tailored to the different stages. When planning your campaign, keep in mind that stakeholders may need a refined version of the idea before signing off on it. Moreover, you should brainstorm the talent needed to execute the campaign. If you don't have the required talent in-house, consider finding a developer or external partners.
– Analyze previous promotions by other companies to learn what works and what doesn't. Moreover, make sure to note down everything you liked about your competitors. Don't copy their efforts; instead, try to be unique and different. In addition to analyzing competitors' past promotions, you should make note of your own. Creating campaigns for your business is a great way to stay focused. It helps you get the most out of your marketing strategy.
Developing a marketing budget for your company is important because it helps you assess the return on investment (ROI) of your marketing strategy. It also helps you determine the costs of various marketing channels. It can help you track your marketing budget, keep track of your marketing expenses, and assess the impact of unforeseen events. A marketing budget helps you set goals and targets for your company and a marketing team. Here are some tips to budget your marketing strategy.
First, determine your marketing objectives. Then, organize them into relevant groups. Take into account commitments you made to implement each marketing strategy in the previous year. Remember that each marketing activity will be included in the marketing budget of the year in which it occurs. Once you've set your goals and the marketing budget, you can prioritize your marketing activities and plan accordingly. In addition, you'll have a clear picture of the costs associated with each marketing activity and have a more confident hand when budgeting.
Determine the number of marketing channels you'll use. By breaking them into separate budgets, you'll be able to compare the effectiveness of different marketing channels. For example, your website will have different costs than a BtoB company's website. And you can also look at the percentage of marketing expenses you spend on each channel. This will help you determine which channels are the most beneficial for your business. Then, make sure that you've established a marketing strategy that meets your business objectives.
Deepak Wadhwani has over 20 years experience in software/wireless technologies. He has worked with Fortune 500 companies including Intuit, ESRI, Qualcomm, Sprint, Verizon, Vodafone, Nortel, Microsoft and Oracle in over 60 countries. Deepak has worked on Internet marketing projects in San Diego, Los Angeles, Orange Country, Denver, Nashville, Kansas City, New York, San Francisco and Huntsville. Deepak has been a founder of technology Startups for one of the first Cityguides, yellow pages online and web based enterprise solutions. He is an internet marketing and technology expert & co-founder for a San Diego Internet marketing company.