Introduction

The History of LEGO 

LEGO Education for Kids

LEGO's Expansion and Innovation

LEGO's Iconic Sets and Themes

The Future of LEGO
LEGO Through the Decades

LEGO in Pop Culture

Conclusion
The term 'LEGO' derives from the fusion of the Danish words "leg godt", translating to "play well". This name encapsulates both our identity and our ethos. Ole Kirk Kristiansen established The LEGO Group in 1932. Over generations, the company transitioned from father to son and presently rests under the ownership of Kjeld Kirk Kristiansen, the grandchild of the founder.
LEGO, a beloved toy for over 90 years, is renowned for its durability, versatility, and ability to spark creativity in children and adults alike. Its bricks enable limitless construction possibilities, from simple models to intricate art pieces, encouraging imagination and innovation.
Beyond its entertainment value, LEGO serves as a valuable educational tool, teaching STEM concepts like engineering, physics, and math to children. Additionally, it fosters bonding experiences, allowing families and friends to spend quality time together while building sets and enjoying hours of shared amusement. Ultimately, LEGO transcends being just a toy, standing as a timeless and educational source of joy for people of all ages.
James May's colorful Lego House, complete with a fully plumbed Lego loo, bath, and giant bed is finally taking shape. Duncan Titmarsh of Bright Bricks, as the UK's only Certified LEGO Professional, was involved in its construction — along with a whole army of willing volunteers carefully following the design plans. This is quite a commendable effort and I echo May's concerns that he won't wake up in a pile of bricks, which I guess is the only case you wouldn't want that to happen.
Toy Storeys: James May and 1,000 helpers built the 20ft-tall Lego house on a wine estate in Surrey. The end result was a truly amazing and newsworthy way of using LEGO bricks to create something special.
Duncan Titmarsh has established LEGO Iconic Bright Bricks in 2010
Duncan established Bright Bricks in 2010, whilst he was the UK's LCP (LEGO Certified Professional) and, together with a team of 30 builders, designed and built a range of bespoke models, tours and kits for companies worldwide.
This successful and thriving company was subsequently bought by Bricklive international and Duncan remained with the group to spearhead the expansion of touring shows until the recent closure of Bricklive's workshop.
Duncan has established Iconic Bricks with a new team of creative and inspiring designers and builders who are working together on a new, innovative and educational set of tours that will appeal to a wide range of venues.
LEGO Architecture Creator Adam Reed Tucker
Adam Reed Tucker, acclaimed for his exceptional talent in LEGO creations, particularly intricate architectural designs like the Empire State Building and the Burj Khalifa, has garnered global recognition as both an architect and an artist within the LEGO community. His innovative approach to LEGO brick usage has revolutionized the art form, captivating enthusiasts worldwide with his fusion of creativity and precision.
There are over 400 billion LEGO in the world.

LEGO bricks are sold in over 140 countries around the world.

LEGO bricks have been in production for over 60 years.

LEGO bricks can be combined in over 915 million different ways.

The LEGO Group produces over 36 billion LEGO bricks each year.

The tallest LEGO tower ever built was 28.7 meters high and made from over 465,000 bricks.

The largest LEGO collection belongs to Adam Reed Tucker of the United States, who has over 10 million LEGO bricks.
The story began in 1932, when carpenter and joiner Ole Kirk Kristiansen established his business in the village of Billund, Denmark, manufacturing stepladders, ironing boards, stools, and wooden toys. His son Godtfred Kirk Christiansen started working in the business alongside him, aged just 12.
As the photograph from that era reveals, Christiansen initially ventured into crafting wooden toys, a humble beginning quite distinct from the iconic plastic bricks that LEGO is famous for today. Little did he know that this modest start would eventually lead to the creation of one of the most beloved and enduring toy brands in the world, captivating the imagination of generations to come.
Meanwhile, the LEGO brick itself, swiftly becoming the company's flagship product, saw its emergence as an instant success. In 1955, LEGO's inaugural system of bricks, offering diverse shapes and sizes, empowered builders to craft everything from basic structures to intricate vehicles, marking a transformative milestone in LEGO's history.
Since its debut in 1955, LEGO's diverse brick system revolutionized creative possibilities, becoming the bedrock of LEGO's present-day success. The 1970s and 1980s heralded LEGO's ascension fueled by pioneering themes like LEGO Space and LEGO Town, expanding imaginative horizons and acknowledging its appeal among adults for leisure and inventiveness, fortifying LEGO's esteemed status.
The 1990s saw the emergence of themes like LEGO Harry Potter and LEGO Star Wars, captivating both young and adult enthusiasts, propelling LEGO to enduring global triumph, spotlighting the timeless allure of these bricks. LEGO endures as an influential force in the toy industry, lauded worldwide for its innovation. Continuously unveiling fresh themes, LEGO sparks creativity across generations. The enduring versatility of LEGO bricks engages all ages, enabling creations from simple models to intricate art, cementing LEGO's identity as a symbol of limitless play.
Venturing beyond conventional brick sets, LEGO delves into immersive video games and captivating theme parks, offering interactive experiences. Its educational products prioritize learning through play, while collaborations with Star Wars, Harry Potter, and Marvel Comics epitomize ongoing innovation, inspiring generations worldwide with LEGO's infinite creative potential.
In the realm of childhood education, LEGO Education stands as a beacon of innovation, transforming classrooms and igniting a passion for STEM subjects in children of all ages. Through its meticulously crafted learning solutions, LEGO Education seamlessly blends the joy of play with the rigor of academic instruction, empowering young learners to embark on a journey of discovery, creativity, and problem-solving.
Benefits of LEGO Education for Kids
Each LEGO brick holds the potential to unlock a world of learning opportunities, fostering essential skills that extend beyond the classroom and into the real world.
Enhanced Creativity: LEGO Education sparks imagination and creativity, allowing children to express themselves freely through the boundless possibilities of construction. As they experiment with different designs and concepts, they develop an appreciation for the power of innovation and the ability to transform their ideas into tangible creations.
Problem-Solving Skills: LEGO Education challenges children to think critically and strategically as they navigate the process of building and troubleshooting their creations. With each block they place, they hone their problem-solving skills, learning to analyze, adapt, and overcome obstacles.
Collaboration and Communication: LEGO Education encourages teamwork and collaboration, fostering a sense of community and shared purpose as children work together to achieve common goals. Through the process of building and sharing their creations, they learn the importance of effective communication and collaboration.
STEM Skills Development: LEGO Education seamlessly integrates STEM concepts into engaging and hands-on activities, making STEM learning accessible and enjoyable for children of all ages. As they explore robotics, coding, and engineering principles, they develop a strong foundation for future STEM pursuits.
Coding Express: For the youngest learners, Coding Express introduces the fundamentals of coding through a playful and engaging journey with trains and tracks.
SPIKE Essential: As children progress, SPIKE™ Essential takes them deeper into the world of coding and robotics, empowering them to build and program robots that interact with their environment.
SPIKE Prime: For the most advanced learners, SPIKE Prime offers a comprehensive robotics and coding platform, allowing them to design, build, and program sophisticated robots capable of performing complex tasks.
LEGO Education to Foster STEM Skills in Young Learners
LEGO Education has emerged as a powerful tool for cultivating essential STEM skills in young learners, preparing them for future success in science, technology, engineering, and mathematics. Through hands-on activities and engaging challenges, LEGO Education sparks an early interest in STEM fields, laying the foundation for future academic and professional achievements.
Inspiring the Innovators of Tomorrow
LEGO Education is more than just a teaching tool; it's an inspiration, igniting a passion for lifelong learning and empowering young minds to become the innovators and problem-solvers of tomorrow. Through its engaging and hands-on learning experiences, LEGO Education is shaping a brighter future for all.
As children immerse themselves in the world of LEGO Education, they are not only acquiring knowledge and skills; they are developing the confidence, creativity, and resilience they need to thrive in an ever-changing world. LEGO Education is not just about building with bricks; it's about building a brighter future for humanity.
LEGO's Expansion and Innovation
LEGO has always been a company that is willing to innovate. From its humble beginnings as a company that made wooden toys, LEGO has expanded into a global powerhouse that produces some of the most popular toys in the world.
One of the ways that LEGO has innovated is through its expansion into new markets. In the past, LEGO was primarily focused on the children's toy market. However, in recent years, LEGO has expanded into new markets, such as the adult toy market and the educational market.
LEGO has also innovated through its introduction of new products and themes. In the past, LEGO was primarily known for its brick-based construction toys. However, in recent years, LEGO has introduced new products, such as video games, theme parks, and educational products.
LEGO has also expanded into new areas, such as video games, theme parks, and educational products. LEGO has partnered with several popular brands, such as Star Wars, Harry Potter, and Marvel Comics, to create new and exciting products for its fans.
LEGO's Iconic Sets and Themes
LEGO from 1974 is awesome for several reasons. They are simple and easy to follow. LEGO from 1974 was designed for children of all ages, so they are straightforward to follow. The instructions are written in clear and concise language, and they use simple illustrations to show how to build each step of the model. They are creative and inspiring.
LEGO from 1974 is not just about building a single model. They are also about encouraging children to be creative and to use their imagination. The instructions often include suggestions for alternative builds, and they also encourage children to experiment with different designs.
They are durable and high-quality. LEGOs from 1974 were printed on high-quality paper, and they were often bound in a spiral-bound booklet. This makes them very durable, and they can be used over and over again.
They are still easy to follow. LEGO from 1974 was designed for children of all ages, and they are still straightforward to follow today. The instructions are written in clear and concise language, and they use simple illustrations to show how to build each step of the model.
LEGO from 1974 is a great way to introduce children to LEGO.
They are simple and easy to follow, and they provide a great way for children to learn the basics of LEGO building.
They are a great way to teach children about STEM concepts. LEGO from 1974 can be used to teach children about a variety of STEM concepts, such as engineering, physics, and mathematics. 
For example, children can learn about how to build strong structures, how to use levers and gears, and how to create simple machines.
LEGO is constantly innovating with its instructions, and we will likely see even more innovative and engaging instructions in the future. For example, LEGO could develop augmented reality or virtual reality instructions that allow builders to see the model they are building in real-time. 
Overall, the history of LEGO instructions from 1994 to 2023 is a story of innovation and evolution. LEGO instructions have become more colorful, more detailed, and more interactive over time. We will likely see even more innovative and engaging instructions in the future.
This set included a garage, a gas station, and a car. The instructions were full of detailed illustrations of the garage and its features, including the service bays, the air compressor, and the gas pumps. The instructions also included diagrams of how to build the garage's working doors and how to attach the car to the gas pump.
This set included a Space Shuttle, a launch pad, and a ground control center. The instructions were full of detailed illustrations of the Space Shuttle and its features, as well as step-by-step instructions on how to build it.
LEGO has been a staple of pop culture for decades. Its iconic bricks have been used to create everything from simple toys to complex works of art. LEGO has also been featured in several popular movies, TV shows, and video games.
LEGO in Movies
LEGO has been featured in several popular movies, including The LEGO Movie, The LEGO Batman Movie, and The LEGO Movie 2: The Second Part. These movies have been praised for their humor, creativity, and animation.
LEGO in TV Shows
LEGO has also been featured in several popular TV shows, including LEGO Ninjago: Masters of Spinjitzu, LEGO Star Wars: The Freemaker Adventures, and LEGO City Adventures. These shows have been praised for their action, adventure, and humor.
LEGO in Video Games
LEGO has also been featured in several popular video games, including the LEGO Star Wars series, the LEGO Harry Potter series, and the LEGO Marvel Super Heroes series. These games have been praised for their humor, creativity, and family-friendly gameplay.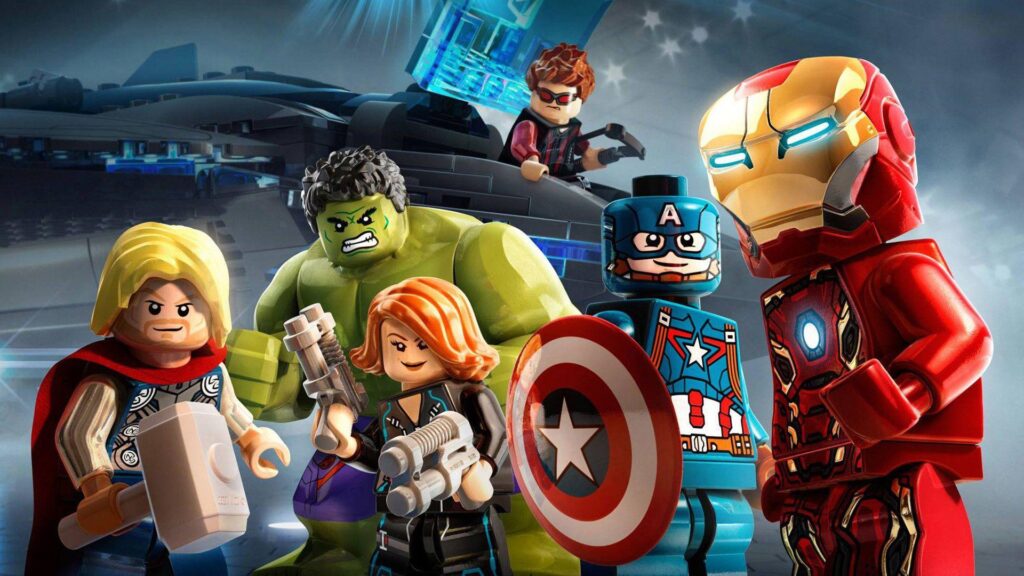 LEGO in Other Pop Culture References
LEGO has also been referenced in several other pop culture works, including the song "Everything Is Awesome!!!" from The LEGO Movie and the TV show The Big Bang Theory. These references show the widespread appeal of LEGO and its iconic bricks.
LEGO is a company that is constantly innovating and finding new ways to bring its iconic bricks to life. With its focus on sustainability, creativity, and play, LEGO is shaping the future of play for children of all ages.
The future of LEGO is bright. The company is committed to making its products more sustainable and inclusive, and it is also developing new educational programs and initiatives that help children learn and grow through play. LEGO is a company that is constantly looking to the future. It is a company that is committed to making the world a better place through play.
Deepak Wadhwani has over 20 years experience in software/wireless technologies. He has worked with Fortune 500 companies including Intuit, ESRI, Qualcomm, Sprint, Verizon, Vodafone, Nortel, Microsoft and Oracle in over 60 countries. Deepak has worked on Internet marketing projects in San Diego, Los Angeles, Orange Country, Denver, Nashville, Kansas City, New York, San Francisco and Huntsville. Deepak has been a founder of technology Startups for one of the first Cityguides, yellow pages online and web based enterprise solutions. He is an internet marketing and technology expert & co-founder for a San Diego Internet marketing company.