Coffee is a staple in every American's morning routine. Whether you love your coffee light, medium, or dark, Keurig's coffee subscriptions have everything that you are looking for. With Keurig's fast and convenient coffee subscription, eliminate the hassle of running out of coffee at your home, office, or anywhere else.
In Keurig's app, the personalized coffee subscription auto-delivery feature allows you to track pod usage and automatically reorders when you run low using BrewID. Over the next five years, the global coffee pod market is projected to grow at a CAGR of 7.72%, with Keurig playing an important role.
The original single-serve brewer and coffee-pod manufacturing company, Keurig Dr Pepper Inc. was founded in Massachusetts in 1992 by John Sylvan and Peter Dragone. K Cup pods, which are single-serve coffee containers, additional beverage pods, and proprietary machines that use these pods to make beverages are the major Keurig items. Keurig offers over 400 varieties and 60 brands of coffee and other beverages.
Did you know?
There are more than 25 million Keurig and k-cup brewers installed in homes and offices across the U.S
Keurig holds 29.9% of the single-cup coffee market share
Keurig sold over 13 billion single-serve coffee packs in a year
Keurig's net sales amounted to about $4.52 billion
80% of the company's revenue comes from K Cup
1981-1993
John Sylvan and Peter Dragone invented the Keurig coffee machine in 1981. Then they invented the K Cup known as a single-serve coffee container in 1990. In 1992, they created a venture capital-funded start-up called Keurig. Their mission was to build a single-cup coffee brewer for the home based on the idea of brewing a single cup of coffee at a time. The company hired a quality assurance manager, Dick Sweeney to legitimize the brand.
1995
Keurig Dr Pepper Inc. founder John Sylvan was hospitalized after collapsing at an atm. He admitted to drinking 30-40 cups of coffee a day, so his doctors diagnosed him with caffeine poisoning. He reached this state by taste-testing his company's products daily.
1998
The first model B2000 of Keurig was patented in 1997 and was introduced in 1998. Keurig coffee K cups were introduced at the same time and were included exclusively with the brand's coffee machines.
2000
After a few years of strictly brewing coffee, Keurig Dr Pepper Inc. expanded its business model by creating new K Cups to accommodate drinkers of tea, hot chocolate, etc. in the year 2000.
2003
By 2003, over 40,000 offices around America had Keurig's. Then the company planned to take this success to sell Keurig's to homes.
2004
In 2004, the B100 brewer was introduced and marketed as a personal home brewer.
2006
In 2006, Green Mountain Coffee Reserve(GMCR), an initial investor in the Keurig brand, bought the company for $160 million and became the sole owner of the Keurig name.
2010
Keurig Dr Pepper Inc and K Cup sales touched over 1.2 billion dollars in the year 2010.
2011
In 2011, Green Mountain announced an agreement with Dunkin' Donuts to make Dunkin' Donuts coffee available in single-serve K Cup pods for use with Keurig Single-Cup Brewer. Later in the same year, Green Mountain Coffee and Starbucks announced a similar deal whereby Starbucks would sell its coffee and tea in Keurig single-serve pods, and would in return sell Keurig machines in their stores as part of the deal.
2012
Can Keurig make espresso? The Keurigvue and Rivo ranges were introduced separately in 2012. Keurigvue offered more choices in brewing, such as temperature and brew strength, while Rivo brewed espresso.
2013
In November 2013, Keurig Dr Pepper Inc. opened a retail store inside the Burlington Mall in Burlington, Massachusetts.
2014
In 2014, about 6.6 million units of Mini Plus Brewing System Model K10 were recalled by Keurig because of consumer burns. Also, In 2014, The Coca-Cola Company purchased a stake in Green Mountain Coffee Roasters. The partnership was part of Coca-Cola's support of a cold beverage system developed by Keurig to allow customers to make Coca-Cola and other brand beverages at home.
In addition, Keurig Green Mountain introduced the Keurig 2.0 brewer, with technology to prevent old or unlicensed pods from being used in the brewer. In the same year, Keurig's name was changed to Keurig Green Mountain.
2015
In 2015, the company made a similar deal with Dr Pepper Snapple Group like Coca-Cola, but without a stockholder stake. Also, the cold beverage system, Keurig Kold, was launched in 2015. In the same year, Keurig Dr Pepper Inc. debuted the K200, a smaller Keurig 2.0 model that could brew single cups or four-cup carafes and came in various colors.
In addition, Keurig launched a line of Campbell's Soup available in K Cups.
2018
In 2018, Keurig Green Mountain merged with Dr Pepper Snapple Group in a deal worth $18.7 billion.
2019
By 2019, Keurig was the 7th largest food & beverage company in the US with 25000 employees and more than 100 distribution centers. It had thousands of social media followers.
Keurig offers two coffee subscription models namely:
Basic Coffee Subscription
This coffee subscription is easy to create and offers all the beverages you like on your schedule. You can set your delivery schedule for ultimate control via the auto-delivery feature.
The coffee subscription benefits include:
Savings: you can avail 25% off every subscription order
Personalized Flexibility: you can change, pause or cancel an item at your convenience with a single click
Members-Only Offers: members get special discounts and offers on various brands and products.
If you have a basic coffee subscription, you can select the auto-delivery feature at checkout on the website. Set your delivery schedule according to your convenience and save 25% on your first checkout.
SMART Coffee Subscription
This coffee subscription offers enough pods just in time. Using the Keurig app, BrewID lets you know when you need more coffee for ultimate convenience.
The SMART coffee subscription benefits include:
Smart Tracking: Using the BrewID, you can track pod usage and automatically reorder when you are running low.
Personalization: Your coffee deliveries match your brewing habits.
Variety: You can choose from hundreds of genuine K Cup pods for consistently great-tasting brews.
Flexibility: You can refill your usual coffee or try something new.
Keurig App
With the Keurig app, you can connect your brewer, create custom settings, manage your SMART auto-delivery feature, and more from your phone.
BrewID
You can connect your Keurig K-Supreme Plus SMART coffee makers to the Keurig app and activate the smart auto-delivery feature using the BrewID. This will help you keep track of your coffee usage.
In comparison to Keurig Dr Pepper Inc., the key DTC coffee brands like Black+Decker, Breville-Nespresso, AeroPress, Cuisinart, etc. are taking advantage of the single-serve coffee brewing system market growth using the subscription e-commerce model.
Google Cloud entered into a multi-year agreement with Keurig Dr Pepper Inc. to host the company's data footprint on Google Cloud. The beverage leader retired two data centers, housing more than 1,000 physical servers, and migrated to virtual machines running on Google Cloud, supporting Keurig Dr Pepper Inc.'s digital transformation to an integrated, agile IT operations infrastructure.
Keurig Dr Pepper Inc. has positioned itself well for future growth by building a substantial e-commerce business, not only through keurig.com but also through Amazon Jet and various other retailer dot-com sites.
Also, Keurig Dr Pepper Inc. launched 15,000 Wi-Fi-connected brewers that are providing the first-ever point of consumption data in CPG (consumer product goods) for the exclusive use of their partners. With this experience, a significant number of Keurig brewers will offer more and better IoT connectivity to consumers in the future.
Keurig Dr Pepper Inc.'s marketing and promotion strategies rely on the company's marketing communications being integrated with potential customers. The company has long abandoned traditional advertising and communication channels such as radio, television, and newspaper ads, preferring instead to connect with its potential audience via the internet.
There are several reasons for this unusual choice. While traditional television and radio broadcasts reach a large audience, the advertisements broadcast on those channels are not targeted. They aid in the development of brand recognition but do little to increase sales. Keurig understands that unlike household consumables, food, and beverages, which are frequently advertised on television, their product is a situational purchase.
Keurig Dr Pepper Inc.'s primary goals of advertising and promotion campaigns are:
Brand awareness and exposure
Product recognition
Targeted advertising
Boosting sales
Forming a loyal customer base
1. Social Media & Email Marketing
Customers use the internet to research and compare coffee machines and beverages, and they are more receptive to targeted advertisements. As a result, social media and email are the primary means of communication between the company and its customers.
To keep the public informed about new products, contests, and promotions, the company uses Facebook, Instagram, and Twitter. Emails are used to collect feedback and encourage customers to refer their friends to Keurig, allowing the company to gain additional market share and growth.
To introduce more people to their high-quality products, the company uses social media platforms and live communication to facilitate communication between individuals.
2. Blogs & Product Reviews
Online product ratings and customer reviews are two of the most persuasive forms of advertising available to manufacturers.
Employees at Keurig Dr Pepper Inc. go online to read blogs about coffee drinking and coffee equipment in order to get the most out of ratings and reviews and to build relationships with customers. A blog post about Keurig or Green Mountain Coffee products could result in an offer for free product samples or membership in Keurig's online loyalty program.
3. Internet Marketing
To use targeted ads and promote the product to large volumes of potentially interested customers. Keurig Dr Pepper Inc. purchases customer data from large search engines and social media services.
4. Word-of-mouth
Keurig's "bring a friend" campaign encourages customers to introduce their friends to Keurig products in order to spread the word and receive additional benefits.
5. Relationship Marketing
To foster a sense of community and strengthen its customer base, the company hosts fan groups on Facebook, Twitter, and Instagram.
6. Transactional Marketing
This type of marketing entails giving retailers and customers extra benefits while maintaining a competitive price. Because the company's products are typically sold in bundles, including coffee mugs, coffee packs, and other coffee-related accessories, transactional marketing is one of its primary strategies.
7. Cause Marketing
The company is conscious of the environmental impact of its operations. As a result, it is a member of the Fair Trade Certified program, which ensures that the materials and coffee used in its products come from environmentally friendly sources that are working to reduce greenhouse emissions and waste.
By the end of 2020, 100% of Keurig K Cup pods are recyclable. As of 2021, Keurig entered the next stage of our recyclable K Cup pod journey with the introduction of EASY-PEEL lid technology on select items.
8. Strategic Brand Partnerships
With more than 125 owned, licensed, partner, and allied brands, Keurig Dr Pepper Inc is a market leader in a variety of beverage categories.
Keurig has coffee, soft drinks, tea, water, juice, and mixers brands including:
Green Mountain Coffee Roasters
The Original Donut Shop Coffee
Krispy Kreme
Cinnabon
Dunkin Donuts
Starbucks
Schweppes
Dr Pepper
7UP
Snapple
DejaBlue
Clamato
Hawaiian Punch and many more…
Is Keurig worth it? Keurig coffee subscriptions are worth it for the following reasons:
Convenience
The main benefit of a Keurig coffee subscription is that it provides convenience. Having fresh coffee delivered to your door on a regular basis is a huge time saver. You won't have to remember to restock your coffee at the grocery store, and you'll finally be free of the search for the best coffee.
Variety
The Keurig coffee subscription offers a wide range of coffee options like light, medium, dark roast, or seasonal in collaboration with brands like Starbucks, Krispy Kreme, and many more.
You can try these diverse ranges of coffees with various brewing methods and on various high-tech brewing machines. Newcomers and seasoned coffee drinkers alike will appreciate the opportunity to try something new and different.
Savings
Because you won't have to go to the supermarket as often, a Keurig subscription could save you money. It's easier to buy the exact amount you need without wasting money by customizing your subscription plan. Subscription services can be less expensive in general due to lower overhead.
Beverages
The beverages include coffee, tea, cocoa, and more:
Coffee: From seasonal, and flavored to light, dark roast, and decaf, Keurig Dr Pepper Inc has all kinds of coffee you like.
Tea: From black and green tea to herbal and iced tea, choose your favorite.
Cocoa: The beverages also include hot cocoa, chai, café style, and more.
The types of beverages include:
K Cup Pods: These are plastic cups filled with about 10 grams of ground coffee for a single serving, topped with a foil lid. K Cup caffeine content ranges between 75 and 150 mg per 250 ml. K Cup expiration depends on the types of pods.
Bagged Coffee: Coffee bags are like tea bags, but they have freshly ground coffee instead of tea.
Canned Coffee: Canned coffee means coffee in a can ready to drink without any preparation
Coffee Shots: A shot of coffee is made by forcing hot water through finely-ground coffee beans in an espresso machine to create a concentrated liquid topped with cream.
Cold Brew: Cold brew is simply coffee that has been brewed with cold rather than hot water and involves a long steeping process.
Rivo Pods: These coffee pods are compatible with Keurig Rivo machines only.
Coffee Machines
Keurig 1.0 Vs 2.0
Keurig 1.0 machines are the original coffee makers and older models but still work fabulously at making drinks from their pods, just like the powerful Keurig K55. Keurig 1.0 coffee makers come with a unique, more classic appearance.
Keurig 2.0 is the newest coffee maker, delivering you swift and silky coffees within seconds. These new coffee machines come with all kinds of incredible new abilities, like the K Carafe for making a larger brew, unique K Cup pods, carafe pods, and outstanding 2.0 Keurig coffee. You get better technology and more ways to brew with more options for your cup of coffee.
Keurig offers different types of coffee machines:
Single Serve Coffee Makers: How do Keurig coffee makers work? Most single-serve machines will brew coffee only, while some, such as the Keurig, can also brew teas and/or iced beverages.
Single Serve & Drip Coffee Makers: Keurig K-Duo Single-Serve & Carafe Coffee Maker not only allows you to brew the traditional Keurig K Cup version standard for Keurig appliances but also lets you use your favorite ground coffee to brew up to 12 cups.
K-Supreme Plus: The Keurig Supreme Plus promises a quick single-serve K cup of coffee as it requires no warm-up. The new Keurig brews in under two minutes and can be connected to the Keurig app using BrewID.
Are you facing problems with Keurig coffee maker? You just need to clean it or get a replacement part.
Accessories
K Cup Reusable Filters: Raise the handle of your Keurig machine and place K Cup in the filter holder.
Cleaning & Maintenance Gear: From rinse pods to descaling solutions, Keurig offers all kinds of cleaning and maintenance products for a seamless coffee experience.
Drinkware: From signature mugs to travel mugs and iced coffee maker, Keurig has all types of drinkware for your coffee.
Storage: It includes accessories like a Keurig storage drawer and pod carousel.
Spare Parts: It includes spare parts for your Keurig coffee machines like a replacement carafe for K-duo, replacement water reservoir and lid for K-Elite, and much more.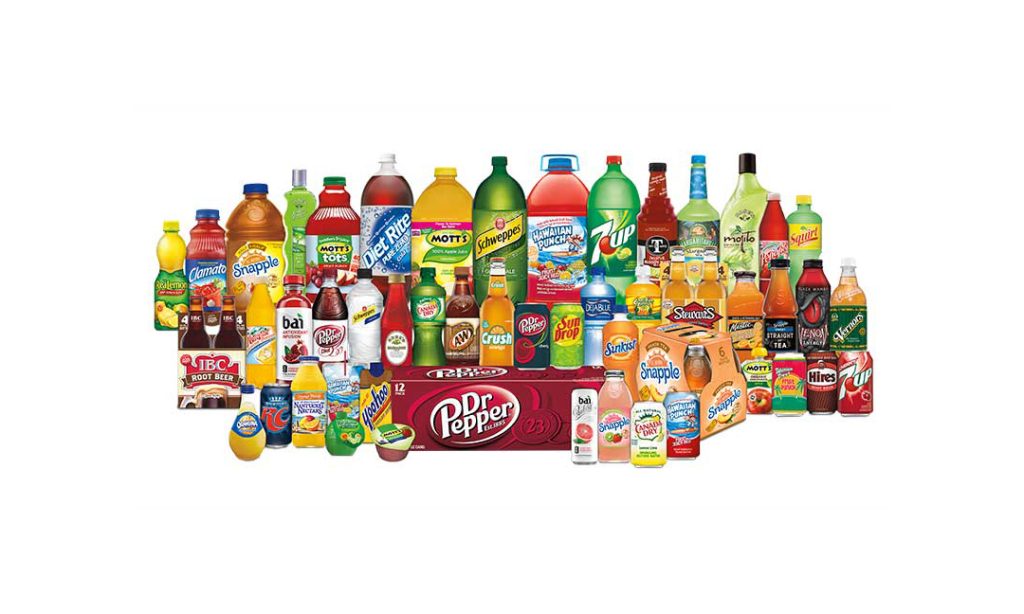 Keurig, the American manufacturer of beverage brewing systems and coffee pods, has been operating in the market with products and services of exceptional quality. It first entered the market in the office segment to entice corporate companies and then expanded to the home segment offering a wide variety of coffee makers with different flavors.
Keurig's marketing strategies helped the company grow into a globally renowned brand and increased sales. In addition, Keurig's SMART subscription e-commerce model includes high-tech features like auto-delivery and BrewID for a personalized customer experience. Its coffee subscription offers many benefits including convenience, variety, and cost savings.
Deepak Wadhwani has over 20 years experience in software/wireless technologies. He has worked with Fortune 500 companies including Intuit, ESRI, Qualcomm, Sprint, Verizon, Vodafone, Nortel, Microsoft and Oracle in over 60 countries. Deepak has worked on Internet marketing projects in San Diego, Los Angeles, Orange Country, Denver, Nashville, Kansas City, New York, San Francisco and Huntsville. Deepak has been a founder of technology Startups for one of the first Cityguides, yellow pages online and web based enterprise solutions. He is an internet marketing and technology expert & co-founder for a San Diego Internet marketing company.