The world of Shopify email marketing – where the power of email meets the art of persuasion! Are you ready to elevate your online business and reach new heights of success? Look no further, for we are here to guide you through the realm of possibilities that lie within this dynamic marketing approach.
Since its inception in the 1970s, email marketing has proven to be a resilient and effective tool for businesses to build and nurture customer relationships. Fast forward to today, and it remains at the forefront of marketing strategies worldwide. As the number of email users continues to soar, with a projected increase in sent and received emails, there's no better time to harness the potential of Shopify email marketing.
Attracting your target audience, driving conversions, and fostering repeat business are all within your grasp with the right approach. In this ultimate guide, we'll equip you with the expertise to craft engaging campaigns that captivate your audience's attention and inspire action. From crafting personalized messages to analyzing campaign performance, you'll have all the tools and insights you need to thrive in the competitive online landscape.
So, are you ready to take your Shopify email marketing to the next level? Let's embark on this journey together and unlock the true potential of your business through the art of email marketing wizardry! Let's get started and create email campaigns that resonate, engage, and drive unparalleled success for your Shopify store.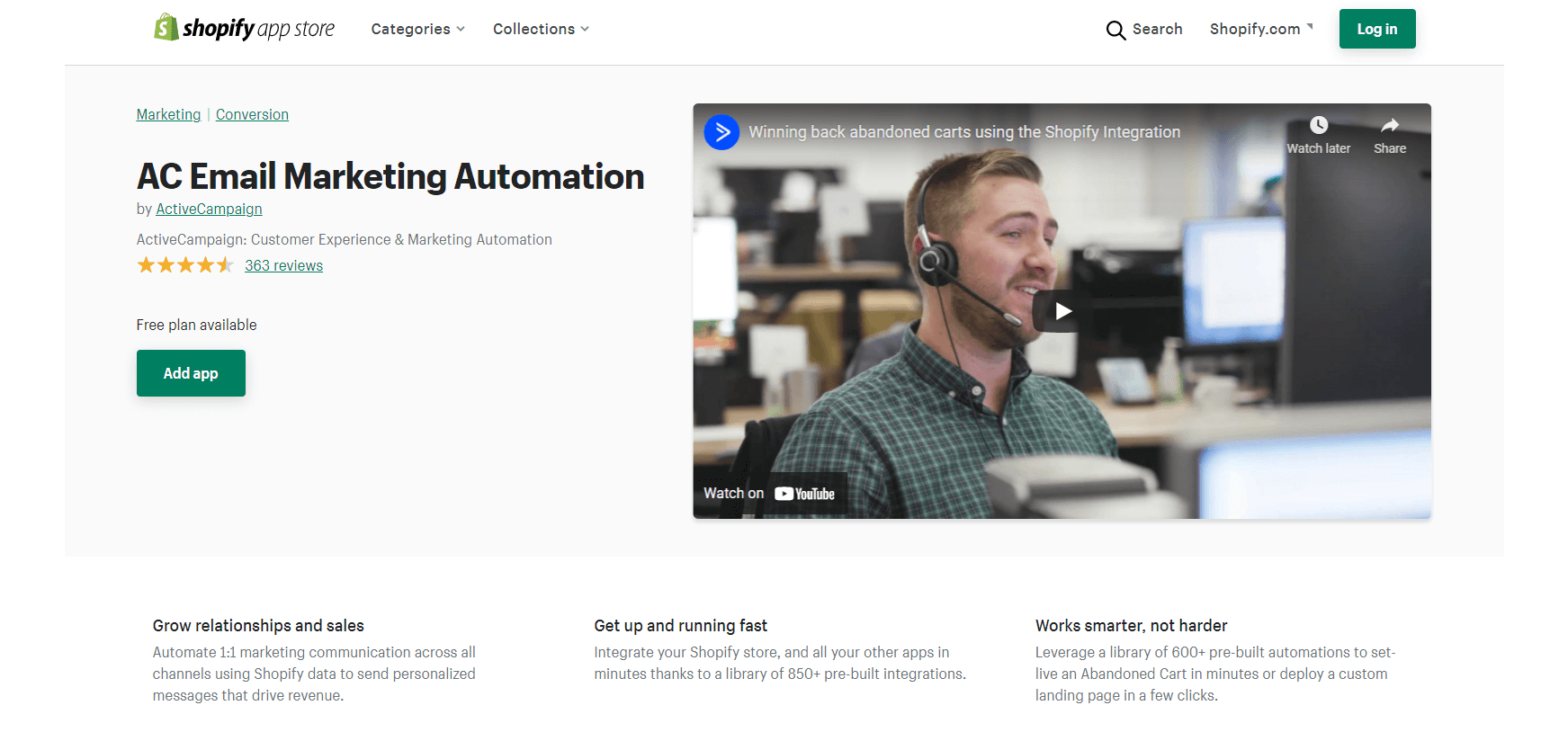 What is Shopify Email Marketing
Email marketing allows you to communicate with your potential customers more effectively. Unlike social media, which broadcasts your material into the cosmos to be found using hashtags, emails allow you to remarket to people who have already interacted with your Shopify page.
That is, it retargets them with a fresh, more appealing strategy. You can accomplish all of this and more by connecting your Shopify store to an email marketing platform. Email marketing's main purpose is to convert leads into customers and customers into recurring business, whether it's encouraging them to make that first purchase or keeping them coming back.
The added benefit of this technique of marketing is that it reaches those who are interested in hearing from you. If users interacted with your product at some point but the timing wasn't ideal, you may utilize Shopify email marketing to send a reminder to purchase the item later.
You can also utilize Shopify email marketing to convert engaged users of your store into customers by addressing questions, showing them how others are using the product, and allowing them to see the benefits.
Why is Email Marketing Important?
Email marketing is crucial because it is personal, cost-effective, and direct.
It is Personal
Unlike social media marketing, Personal Shopify email marketing allows you to reach anyone straight through their mailbox. It also conveys the impression that the brand is in continual communication with them and that you have not forgotten about them.
Your email might simply say, "Hey there! Happy birthday, sweetheart! Here's a discount code to celebrate your birthday." It is still regarded as a valuable email because your brand celebrates their birthday, which improves your brand image and audience interaction.
It's Affordable
The second-best thing about email marketing is that it is inexpensive. Most email marketing software offers a free trial for a limited time. This will not only help you become acquainted with its capabilities, but you can also begin sending emails immediately to boost your reach and ROI. Even when your free trial period ends, their pricing remains lower than that of competing marketing outlets!
It's On Point!
When it comes to directly reaching your intended audience, email is your best chance.
It's because most email marketing software includes quite robust segmentation features. Segmentation allows you to avoid spamming people and send emails that they genuinely want to receive! As a result, 64% of consumers prefer emails over other forms of contact.
If someone has signed up for your emails, it is assumed that they want to hear from you. So this is where you should enhance your Shopify email marketing methods in order to retain as many subscribers as possible. If you provide your subscribers with the right information and incentives, you will not only acquire their trust, but they will also become brand ambassadors for you.
It's Consistent
Social media marketing may appear to be trendy and appealing, but it is inherently risky. Most social media networks' algorithms are continuously changing, which can damage your reach and cause you to lose followers in a matter of days.
With email marketing, on the other hand, there is no such algorithm to be concerned about. To be more specific, you are not at the mercy of third-party gatekeepers. You have control over your own contact list, and you may use it to your advantage. This ensures that Shopify email marketing is consistent.
It's Data-driven
The Shopify email marketing app provides analytics on the performance of your email campaigns. You may check the open rate, click-through rate, conversion rate, and unsubscribe rate, etc.
Types Of Shopify Email Campaigns
Welcome Emails
Sending an automated "welcome email" to new email subscribers as soon as they join up is the simplest method to engage them. Welcome emails determine the tone and nature of your email throughout the process of communication with the subscriber, thus they must be prioritized.
Email Order Confirmation
Order confirmation emails, like other automated messages such as welcome emails, thank you emails, or confirmation emails, are more than just a means of informing your customers about the transaction. It's also an excellent technique to build rapport with your customers.
Personalization is also a great technique to make your Shopify order confirmation email appear more genuine to your consumers!
Abandoned Cart Emails
Shopify abandoned cart emails enable you to re-engage, chat, and build connections with cart abandoners who leave without making a purchase. There are numerous causes of Shopify cart abandonment.
You may make your customer communications more relevant and valuable by sending tailored emails and making individualized product recommendations, and your brand will appear more relevant and helpful to them.
The most obvious advantage (and the key reason for using this strategy) is greater income and conversion rates. Sending Shopify automated emails rather than human ones saves time and money while enhancing efficiency.
Newsletter Emails
Shopify newsletters are frequently the core of a marketing effort. An email newsletter's purpose is to keep your subscribers informed about your company, products, and services. It is, however, not something that is typically used in a complex deal.
An email newsletter should not sound like a pushy salesperson, but rather like an update from an interesting, useful friend.
Back In Stock Emails
Products may become out-of-stock for a number of reasons, including increased seasonal demand. Customers who expect to be able to buy what they want, when they want, may be disappointed.
Out-of-stock situations have effects that extend beyond the actual loss of a transaction. To begin, there is a possibility that the buyer will travel to a competitor to obtain the needed goods.
Back-in-stock emails from Shopify notify consumers who have looked at out-of-stock items that are now available. They function in the same way as price drop emails. When a product is restocked, the browsing history of the customer can be used to send an automatic email. Customers will be relieved that they did not miss out on their favorite item, and they will be confident that your store is the best place to find it.
4 Shopify Email Marketing Tips
Timing Is Everything
It is vital to carefully time your emails, especially those as essential as welcome emails. If a customer has just joined up for your store, make sure to contact them within the first hour with an engaging welcome email while they are still remembering their engagement with your brand. This is the moment when they are most interested in trying anything new and will give you their undivided attention.
Offer Incentives Differently
Utilize email marketing to intelligently give exclusive and tailored rewards to your customers. It would not only improve your click through and conversion rates, but it would also make customers feel like you care about them.
The reward may be a unique referral coupon that shoppers can share with their friends and family to win bonus rewards, an exclusive coupon code for a discount, or even a freebie for tagging your business on an Instagram story, depending on the nature of your email campaign. Also, don't be afraid to mention the incentive in your subject lines; it has been shown to increase open rates.
Never Miss An Opportunity To Sell More
Customers would appreciate it if you personalize recommendations for them, deliver them to their inbox, and help them find something they've always desired. It's a terrific opportunity for you to boost your revenue from a certain consumer by upselling and cross-selling. Such recommendations can be offered via order confirmation, update, or even post-delivery emails, and if applicable, are guaranteed to pique your consumers' attention.
As a result, make certain that you only give appropriate product recommendations based on buyers' previous browsing and purchase history, trending and popular products, hot selling items, and so on. You may even include a few top customer evaluations with each item to boost its legitimacy.
Ask For Feedback
Asking for feedback not only shows your consumers that you value their opinions, but it also allows you to improve your delivery and overall shopping experience based on what customers desire. Make sure to ask for qualitative input as well as quantitative feedback to emphasize what you can improve.
Best Shopify Email Marketing Apps
Shopify Email
Shopify Email includes a broad set of capabilities that allow Shopify stores to begin Shopify marketing email. It allows you to send branded emails using a library of ready-made designs that can be customized with your logo, product photos, descriptions, URLs, and more. The tool also has segmentation to assist you in personalizing your advertising. You can also follow the outcomes to observe open and click-through rates, as well as add-to-cart and buy rates from emails.
With the features listed above and 2,500 free emails per month, the app is an excellent solution for individuals who are just getting started.
However, if you already have an email list and your store is growing by the day, you'll need more customization and automation. The app provides less flexibility in this regard. There is also no support for non-Shopify domains at this time.
Omnisend
Omnisend is an omnichannel marketing automation platform for automating email and SMS marketing campaigns. The marketing solution also provides detailed information to help you analyze the performance of all your campaigns on a single dashboard. A/B testing, subscriber management, event-triggered action management, mobile optimization, and more advanced tools are included.
The tool is ideal for persons who are familiar with various marketing and automation channels (advanced e-commerce marketers). It is also appropriate for individuals who want to execute campaigns across numerous platforms while keeping things streamlined.
Klaviyo
Klaviyo is an established brand in the email marketing sector. It enables online retailers to set up and customize their email drip sequences based on extremely specific variables like customer lifetime value, stage in the purchase lifecycle, degree of brand loyalty, and much more. This allows for a high level of personalization of email campaigns during the consumer's relationship with the business.
Klaviyo is best suited for e-commerce firms due to its data-driven nature. If you have a large amount of subscriber and client data, this is the tool to employ for greater campaign customization.
Klaviyo, like Omnisend, takes you to learn about all of its capabilities in great depth before you can use them. It takes a long for newcomers to get started on it because it has a sophisticated collection of functions.
Engage By ConvertCart
Engage by ConvertCart provides email automation, personalization, and smart behavioral segmentation, all while guaranteeing that all email workflows are proactively monitored and optimized by human eCommerce marketing professionals. They use human judgment to email marketing automation to ensure your efforts remain relevant at all times, resulting in higher conversions. That is the key distinction of this email marketing tool!
Engage is ideal for eCommerce firms who want to scale their email marketing activities as their store expands. It's also a terrific option for individuals who aren't seeing as many results from basic automated campaigns and need help driving conversions from specialists. Because of its capacity to scale effortlessly, the email marketing tool can function for those who are medium-sized or have reached an enterprise level.
Sendinblue – Email Marketing Done Right
Sendinblue began as a digital marketing agency and now offers email marketing software. Later, they accomplished their aim of providing email marketing software to small and medium-sized business marketers.
All of its features, price, and support are tailored to small and medium-sized organizations. It also provides cloud-based digital marketing tools to over 100,000 businesses worldwide. It is among the most effective Shopify email marketing apps.
Once the business is set up, the utmost priority should be to increase the traffic and ultimately sales. In order to achieve the desired sales and revenue, take advantage of e-commerce strategies that include email marketing.
Email marketing is one of the best tools to engage customers and increase your business. Take advantage of the above-mentioned tips and apps to increase your traffic and CTR.
We at PROS have been in the e-commerce business since 1996 and have designed some of the complex Shopify Stores that include ShopMelissa, and AmourPrint.
Get in touch with our experts for an effective Shopify Email marketing strategy.
Deepak Wadhwani has over 20 years experience in software/wireless technologies. He has worked with Fortune 500 companies including Intuit, ESRI, Qualcomm, Sprint, Verizon, Vodafone, Nortel, Microsoft and Oracle in over 60 countries. Deepak has worked on Internet marketing projects in San Diego, Los Angeles, Orange Country, Denver, Nashville, Kansas City, New York, San Francisco and Huntsville. Deepak has been a founder of technology Startups for one of the first Cityguides, yellow pages online and web based enterprise solutions. He is an internet marketing and technology expert & co-founder for a San Diego Internet marketing company.