A Perfect Mix of Marketing & Technology
At PROS, our team of experts is here to help you achieve your internet marketing and technology goals.  Using proven technologies, our cutting edge platform was designed to grow as your business grows.  Through our many partners, like Google and Amazon, we bring a complete, best-in-class experience to your customers based on data driven results.  You need a "one-stop" platform that allows you to adapt to your business requirements and a partnership team that can make that happen. PROS is your ultimate technology and marketing solution partner.
Deepak Wadhwani has over 20 years experience in software/wireless technologies. He has worked with Fortune 500 companies including Intuit, ESRI, Qualcomm, Sprint, Verizon, Vodafone, Nortel, Microsoft and Oracle in over 60 countries. [show_more more="show more" less="show less"] Deepak has worked on Internet Marketing projects in San Diego, Los Angeles, Orange County, Denver, Nashville, Kansas City, New York, San Francisco and Huntsville. Deepak has been a founder of technology startups for one of the first Cityguides, Yellow Pages Online and web-based enterprise solutions. He is an Internet Marketing and Technology expert & co-founder for a San Diego
Internet Marketing company
. He has worked on many facets of eCommerce and Internet Marketing with leading brands such as TurboTax, Best Buy, Century 21 Real Estate, Staples, Nike, eHarmony, Adidas, Zappos, Ticket Network and many more.[/show_more]
Vikram is a SEO/SEM professional with lots of experience in eCommerce and high traffic web properties. He has a total of 12 years of experience in Search Engine Optimization and PPC management. Vikram specializes in SEO for real estate, travel, [show_more more="show more" less="show less"] eCommerce and ticket broker websites and dynamic portals (large websites with millions of landing pages). His area of core specialization is Natural SEO/Organic SEO for Google and other major search engines like Bing and Yahoo!. He also has experience in Internet Marketing, Search Engine Optimization, Search Engine Marketing, Lead Generation, Affiliate Marketing, Online Advertising, Marketing Analysis and Web Analytics, and Specialties SEO.[/show_more]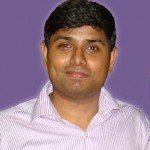 Tribhuvan is a web designer/web development professional with much experience in UI design and development. He has over 12 years of experience in the field. Tribhuvan specializes in Web Design and On-Page SEO for travel and eCommerce websites. [show_more more="show more" less="show less"] He also specializes in HTML/CSS; Image Editing, Video Editing, On-Page SEO and High-End UI work. He holds course certification from one of the Google partners in White Hat practices for Web Promotion and Marketing.[/show_more]
Project & Content Manager
Zahoor has over 10 years of experience as an online editor and media manager. He has worked with major online news and content sites as a media manager/editor. He has also worked with Radio Panos as an anchor, scriptwriter & with the Institute [show_more more="show more" less="show less"] for Research on India and International Studies (IRIIS) as field investigator and researcher. He is well-versed in major content management systems and web platforms such as WordPress and Social Media networks including Facebook, Twitter, YouTube, Google+ & LinkedIn. His focus is always to optimize products & services based on goals and KPI's. He works closely with the Social Media team and SEO team to optimize the websites, boosting search rankings for important keywords and driving new users to the site via search engines like Google, Yahoo!, Bing and Social Media networks.[/show_more]
Social Media/ Lead Generation Manager
Wasim is a Social media manager and SEO Expert with 9+ years of experience in planning, strategy and goal setting with the development of brand identity. He has experience in online reputation Content management including website, search engine optimization [show_more more="show more" less="show less"] and generation of inbound traffic, Generating leads and sales Reputation management. He has worked with leading social media apps like Facebook, Twitter, Instagram, Pinterest and more. He has experience in SEO and have worked on Optimization of landing pages for search engine marketing, perform ongoing keyword discovery, expansion and optimization, Research and implement search engine optimization recommendations, Research and analyze competitor advertising links.[/show_more]
These team leaders are further supported by talented team of designers, developers, online marketing experts and content writers for PROS to deliver cutting edge technology and marketing solutions 
Trusted By Hundreds Of Clients & Millions Of Users Worldwide
Their proactivity in suggesting ways that we can improve our marketing and website has been impressive.
Their organic ability to be flexible with laid plans was impressive
Their ability to complete tasks quickly stands out.
I worked with PROS for many years and they were able to help me get started with a SEO/PPC campaign that we saw great results from