Magento Maintenance
And Support
A full service team ready to go
On Demand | On going | 24/7
Our Magento Maintenance And Support Services
We Offer A Variety Of Features To Match Your Versatile Business Needs
DEDICATED PROJECT MANAGER
FULL SERVICE MAINTENANCE TEAM
24/7 MONITORING AND SUPPORT
WEEKLY MAGENTO EXTENTION UPGRADES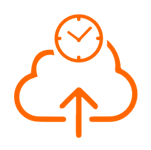 Our Magento experts in San Diego worked on design, development and other important facets including SEO, marketing, responsiveness and Google Adwords for The Chopra Center. Our Magento services cover the implementation of the innumerable features to ensure growth and expansion of the store.
Source Capital is a premier 5 star top rated hard money lender in California, Arizona, Oregon and Minnesota. PROS developed a new mobile friendly/responsive website design and integrated it with their lead generation. We also resolved many other issues to ensure better user experience/user interface (UI/UX).
Technetweb is a premier tech support company with over 70 years of combined experience in tech support for anti-virus, Microsoft Windows, Apple & Mac and all aspects of desktop, laptop, mobile and tablets. We integrated CRM, ecommerce, lead generation and SEO to improve traffic by over 1000% in 6 months.