AI(Artificial Intelligence) is all about using computers to simulate human intelligence. This can involve a wide range of techniques, including machine learning, natural language processing, computer vision, and more.
Artificial Intelligence (AI) has the potential to revolutionize many industries, but it also raises important ethical and societal concerns. One of the biggest concerns is the potential for AI to automate jobs and displace workers.
As technology advances, Artificial intelligence might make or break the future of the industry. AI tools like Chatgpt, Google Bard & Microsoft Artificial Intelligence (AI) have become an integral part of various industries, revolutionizing the way we work and live.
AI is transforming businesses across various sectors, enabling them to optimize operations, enhance customer experience, and create new revenue streams.
This article will explore 8 examples of how Artificial Intelligence is shaking up business across industries.
35% of companies are using AI and 42% of companies are exploring AI for its implementation in the future.

The global AI market value is expected to reach $267 billion by 2027.

91.5% of leading businesses invest in AI on an ongoing basis

Gartner also tells us that customer satisfaction is expected to grow by 25% by 2023 in an organization that uses AI

Microsoft has invested AU$14 billion in OpenAI

 44% of private sector companies plan to invest in AI systems in 2023

The AI industry will be earning $126 billion a year by 2025 

The self-driving car industry could be worth more than $600 billion over the next five years
For instance, AI-powered virtual assistants are enabling patients to access healthcare services from the comfort of their homes. Additionally, AI is being used to identify diseases and develop personalized patient treatment plans.
AI-enabled virtual assistants reduce unnecessary hospital visits and give nurses 8 to 16% time.
Pharmaceutical companies are studying life-saving medicines as part of the traditional time and cost. AI is also being used to provide state-of-the-art healthcare in the countries where it is needed.
Here are some examples of how artificial intelligence can streamline processes and open up an innovative new path for the healthcare industry.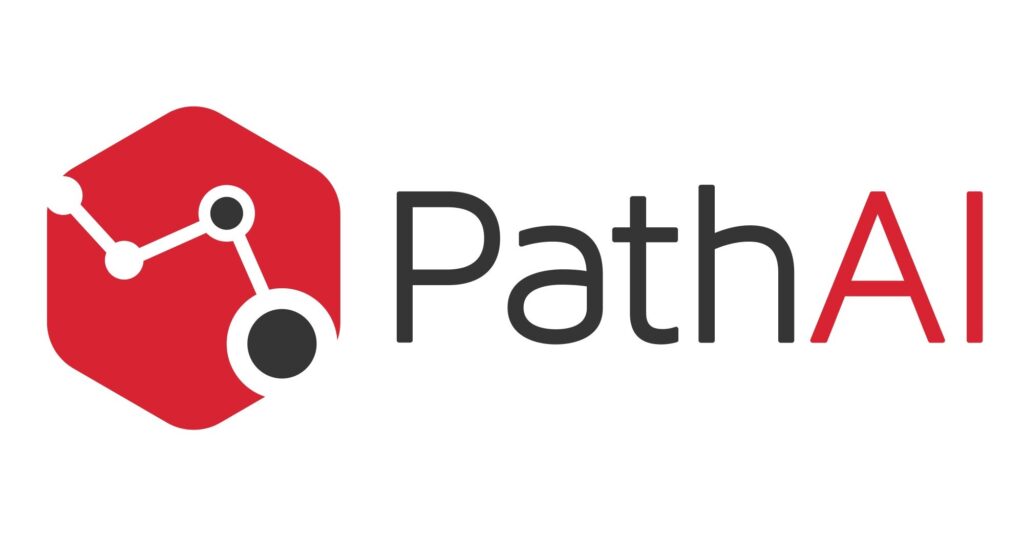 PathAI machine-learning algorithms help pathologists analyze tissue samples and make more accurate diagnoses. PathAI is located in Boston, Massachusetts. 
The goal is not only to improve diagnostic accuracy but also to improve treatment. PathAI's technology can also identify the best clinical trial participants.
In retail, AI is being used to optimize the customer experience by offering personalized recommendations, enabling chatbots to assist customers with their purchases, and reducing wait times at checkout. 
AI is also being used to optimize supply chain management, forecasting demand, and improve inventory management.

AI-based algorithms personalize the user experience, increase sales, and build loyal, lasting relationships.

Companies use artificial intelligence to deploy chatbots, predict purchases, and collect data to create a more customer-centric shopping experience. 

Here's how some of the leading retail and e-commerce leaders implement AI to increase sales and loyalty
Businesses can use LivePerson's technology to create interactive ads to attract consumers on company websites, social media, and other third-party channels.
Instead of going to a landing page, consumers can now access personalized interactions through their preferred methods. 

LivePerson's interactive AI also provides customers the option to send messages instead of a phone call, reducing call volume, latency, and costs.
In finance, AI is being used to improve fraud detection, automate financial tasks, and enhance customer experience.
AI-powered chatbots are also being used to assist customers with their banking

needs, reducing wait times, and improving customer satisfaction.

The financial sector relies on accuracy, real-time reporting, and the processing of large amounts of quantitative data to make decisions. Intelligent machines are all areas of excellence.

The industry is rapidly implementing automation, chatbots, adaptive intelligence, anti-fraud defenses, algorithmic trading, and machine learning into financial processes, focusing on the efficiency and accuracy of AI.
Here are some examples of how artificial intelligence is transforming the financial industry
Betterment is an automated financial investment platform and a pioneer in Robo Advisor technology that uses AI to learn about investors and build personalized profiles based on financial plans. 
Betterment's Robo Advisor uses algorithms to automate tax loss harvesting, trading, trading, and portfolio management. It is located in New York.
With about 4 billion users on platforms like Twitter, Facebook, and Snapchat, social media is constantly working to personalize and nurture valuable experiences for users.

With the ability to organize massive amounts of data, recognize images, adopt chatbots, and predict cultural changes, AI is of great value to an industry with billions of users and about $43 billion in revenue in 2022.

Advanced machine learning is also likely to prove critical in an industry under pressure to protect users in real-time from fake news, hate speech, and other bad actors.
Here is a examples of how some of the most famous names in the game use artificial intelligence
Twitter also uses AI to monitor and categorize video feeds based on topics. Located in San Francisco, California. 

The company's image-cropping tools also use AI to determine how to crop the image to focus on the most interesting parts.
AI in Travel and Transportation
 From preparing for travel to suggesting the most efficient route to home after work, AI is making travel easier.
Cutting-edge applications such as AI are contributing to the rise of the global travel technology market, which is expected to reach $12.5 billion by 2026. 

In fact, because artificial intelligence is considered a tool that can give travel agents a competitive advantage, customers interact more frequently with AI during future trips.

AI-based chatbots are rapidly transforming the travel industry by facilitating customer-human interactions for faster response times, better booking prices, and even travel recommendations.
Here are some examples of how artificial intelligence is being used in the travel and transportation industry.
With AI-enabled mapping, search giants' technology scans road information and uses algorithms to determine the best route, whether it's a walk or a car, a bike, a bus, or a train. Located in Mountain View, California.

Google has further enhanced the artificial intelligence of Maps by integrating voice assistants and augmented reality maps to guide users in real time.
The car is equipped with sensors that keep track of everything that's happening around the car and use AI to make the right adjustments. 
These sensors capture thousands of data points every millisecond (e.g., vehicle speed, road conditions, pedestrian location, other traffic, etc.) and use AI to help interpret the data and take action accordingly. It's all done in the blink of an eye.

We still have a long way to go before we can be fully autonomous, but the companies below are paving the way for the future of autonomous driving.
The company uses artificial intelligence to develop and improve technology and software that enable vehicles to automatically brake, change lanes, and park. Located in Austin, Texas. 

Tesla built AI and robotics programs to experiment with bots, neural networks, and autonomous algorithms.
 AI-based robots can solve problems and "think" with limited capacity. As a result, artificial intelligence is delegated to perform increasingly complex tasks. 
From working on Tesla's assembly line to teaching English to Japanese students, there are many examples of AI in robotics.
IRobot is probably best known for using AI to develop Roomba, a smart vacuum cleaner that scans room sizes identifies obstacles, and remembers the most efficient cleaning paths. Located in Bedford, Massachusetts.

 The self-positioning Roomba can determine how many vacuums you need to clean depending on the size of your room and does not require human assistance to clean the floor.
Machine learning has dozens of uses to successfully manage marketing and advertising campaigns, so marketers are increasingly devising budgets to implement artificial intelligence
What is another reason for a budget increase?
AI-based tools such as keyword search technology, chatbots, and automated ad purchasing and placement are now widely available to small and medium-sized businesses.
Here are some examples of AI-based marketing and advertising tools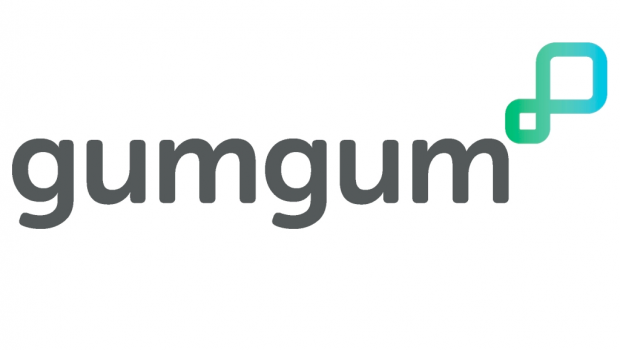 GumGum uses artificial intelligence to optimize and automate advertising. 

Verity, the company's contextual intelligence platform, can analyze video, audio, images, and written content to determine if it is relevant to customers and to determine the ideal placement of ads to maximize reach based on context, rather than relying on data from third-party cookies.
AI is transforming the business world in numerous ways, improving efficiency, reducing costs, and creating new opportunities for growth and innovation. As AI technology continues to advance, we can expect to see even more exciting developments in the years to come. 
Deepak Wadhwani has over 20 years experience in software/wireless technologies. He has worked with Fortune 500 companies including Intuit, ESRI, Qualcomm, Sprint, Verizon, Vodafone, Nortel, Microsoft and Oracle in over 60 countries. Deepak has worked on Internet marketing projects in San Diego, Los Angeles, Orange Country, Denver, Nashville, Kansas City, New York, San Francisco and Huntsville. Deepak has been a founder of technology Startups for one of the first Cityguides, yellow pages online and web based enterprise solutions. He is an internet marketing and technology expert & co-founder for a San Diego Internet marketing company.