The most effective and powerful method to connect with your customers and address their concerns is marketing. However, there is a lot to do and even understand about marketing which can make it a bit overwhelming. Nowadays websites, email newsletters, print ads, and social media are considered just basics. Marketing for financial institutions figures out who uses your financial products, what products are used and why. In short, it explores your customer base. In 2019, you have to answer to your customer's changing needs using data-driven metrics. You have to stay relevant to appeal to new consumers and for that, you need to leverage your marketing. Reinforce your existing strategies to maintain your edge, lead digital marketing and adopt new technology to provide the latest services. Below are some of the marketing ideas for financial institutions.
Focus on "Micro-Moments"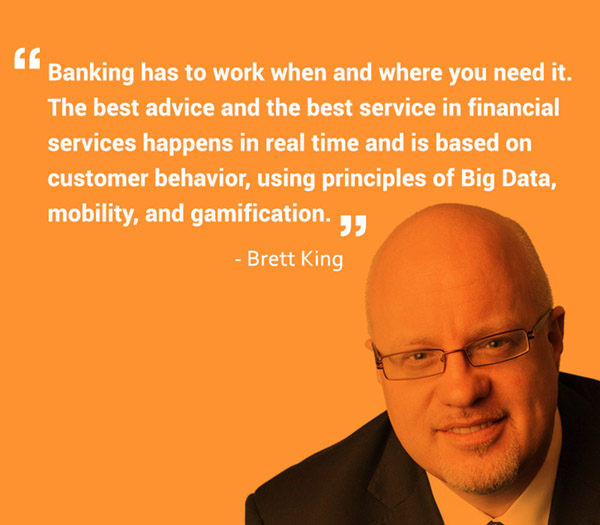 Small moments in life combine and contribute to the big picture. Micro-moments are those moments of need in which people turn to their mobile devices and the majority of the people do that. Your bank should personalize resources and content to financially based micro-moments.  Know the cause of the economic worries of your customers and create engaging content including videos, articles to answer their queries. Have an efficient content marketing team, savvy SEO and show your customers that your bank can provide them a path which can fulfill their financial dreams.
Emphasize Emotional Engagement
After worries and dreams of the customers, the next marketing trend for financial institutions that need to be taken care of is fostering emotional engagement with your bank. You need to change the approach of the typical bank-consumer relationship and develop a financial-emotional attitude, i.e. stop putting all the efforts in the transactional aspect of the classic relationship between the bank and its consumers. Focus on the experiences, life stages and other aspects that are in the life of customers which lead them to your bank and your financial products. You can build your marketing campaigns around the emotional moments of the customers such as graduation, marriage, expanding families, and retirement. You can focus on similar life experiences of the customers and create marketing campaigns that are driven by purpose or some storytelling initiatives – all of which will make customers rush to your bank.
Migrate Website & Social Messaging to AI (Chatbots)
If your customers have to wait to get replies to their money-related queries, it is just going to frustrate them. Use the latest artificial intelligence tools like chatbots which allow instant communication between banks and financial customers. Such live-chat tools offer instant and accurate answers to the questions of your clients via your website chat, social media chat, and other sources. It is powered by artificial intelligence but is so efficient that your customers will not even realize that they are chatting with bots.
Integrate Video into the Customer Journey
Any marketing plan is incomplete if it does not include content marketing. If you want to encourage your customers and potential customers to spend more time on your website, you need to put an extra effort into making videos. The video is the most effective and engaging type of content. Integrate video marketing for your bank by creating educational and inspirational video content.
Customize and Personalize
Gone are the days of one-size-fits-all age. We have entered the era of personalization. Use advanced data analytics and provide personalized solutions to the financial needs of your customers. There are data-driven marketing tools including responsive technologies and customer insights which can be used to deliver personalized communications. You can provide offers that can help to fulfill the requirements at a particular point in the journeys of your customers.
Spread the Love to Gen Z
Generation Z is about to be at the forefront of the marketing world. Millennials are still there but the Gen Z'ers are about to graduate and enter the workforce. They have major milestones in life about to cross. They are about to get married, have their first baby, buy their first car and first home, which makes them the biggest opportunity for your bank. They are about to represent one of the biggest markets for financial institutions as they open their first "adult" checking accounts, credit cards, and other lines of credit. Don't let your competition get hold of the Gen Z before you do.
Boost the success of your financial institution by adopting such fresh ideas. Some companies have already achieved success by adopting the latest strategies that attract their audiences and brings excellent brand awareness.
Here are some interesting case studies:
American Express (AMEX): It is a financial services industry that provides services related to finance, insurance and travel. Charged cards, credit cards, and travelers' cheque are its major products. Initially, they started with the travel business has been publishing content since then. They are also the primary adopters of content among financial companies. They created captivating content, used social media with a targeted audience and it worked out perfectly well for them.
Citi Bank: It is the consumer division of financial services multinational Citigroup offering a wide range of Credit Cards, Banking Accounts, and Loans. Among its other services is Wealth Management, Insurance Services, and Investments Options. Citi Bank is the perfect example of how good content marketing strategy can make you one of the leading financial services companies.
Mint: It is a free, web-based personal financial management service. The company employed well-executed online marketing strategies and became a leader in online personal finance. The success of its brand can be ascribed to its focussed and intelligent content strategy.
Conclusion:
Technology has completely changed the world we live in. Digital revolution has affected the financial industry the most. Starting with digital banking, now even our financial health and well-being is monitored and analyzed by complex systems. More changes are going to happen with the change in the technology that guides the financial industry.