Earlier, Bill Gates said "CONTENT IS KING"! No doubt, content is now ruling the web and is responsible for the successful of ecommerce websites. Every year, there have been new improvements in technology that are transforming every aspect of content marketing. Whether it is the conception, strategizing, distribution or consumption, content marketing is changing every year due to these advancements. We have brought you the top content marketing trends of 2018 that will help you to stay ahead of your competitors in the coming year.
1. Changing Formats Mean Content Roles are Shifting
From past many years, the content roles are consistently transforming and in 2018, brands will not just provide their customers with content but will also welcome the media publishing method. You will be required to have a dynamic team of experts who can look after the various aspects such as Video production and editing, graphic design, audio editing, production skills, content optimization, distribution and promotion, planning, advertising and analytics. It will be the only way you can keep up with the requirements of the customers.
2. "Smart" Content For AI/VR Generated Experiences
A lot of customers have become familiar with Artificial Intelligence (AI) and Virtual Reality (VR). There has been a huge rise in the usage of interactive voice-activated smartphones and devices due to which people are increasingly using the highly responsive virtual assistants like Apple's Siri or Google's Alexa. It will become important for businesses to devise new, innovative methods to use the "smart" technology in order to not only make the most out of their online marketing campaign but also provide customers with a personalized and interactive experience.
3. Transparency is King
Customers have become highly cautious of branded content, as there has been a huge rise of the native advertising and brand-sponsored influencer content. This coming year, if companies want to be successful, it will become crucial for them to be transparent and open with their marketing plans instead of covering their branded content. By doing so, you will not only make the audience feel aware of your ideas but also develop a trust factor with them. Always remember to remain transparent regarding any kind of sponsored content.
4. Live Videos are Taking Over
With the increasing usage of live option on social media networks, businesses and marketers are welcoming the live video option. Live video can attract the customer attention and enhance the engagement on your website. Facebook has stated that often users spend 3x more time watching live videos as compared to a video that is not live anymore. Moreover, by using the live video option, the customer will actually see you as authentic and feel the actual human connection that they were looking for.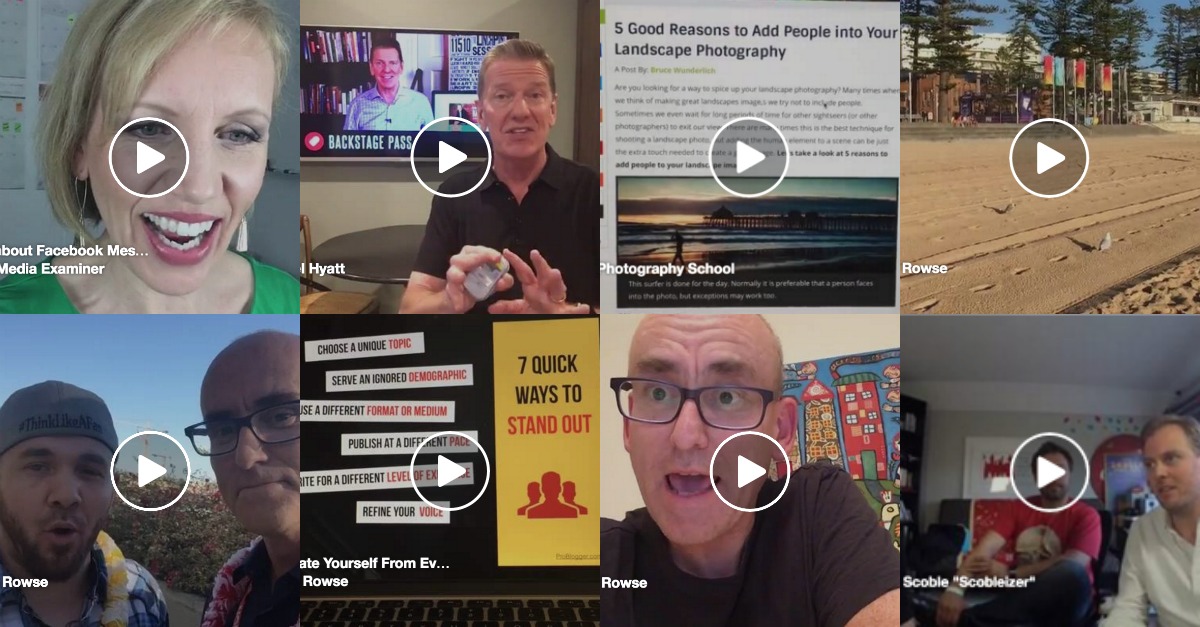 5. More Personalized, Customer-Centric Content
As the competition will increase with each passing year, it will become essential for businesses to connect with their customers on a more personalized level. By doing so, you will be able to establish a lasting connection with your customers as well as the potential customers. In 2018, it will become important for businesses to ensure their website is effective, compelling, interactive with unique content, and highly-targeted ad campaigns.
6. Mobile Optimization Will be the Standard Across Industries
As more people are using mobile devices to use the Internet, it becomes imperative to be prepared for this constant change. That is why having a mobile app or having content that is optimized for the mobile usage is utmost important. There are 41 million people in the U.S. using content especially from their mobile devices and in order to remain in the competition and grow, mobile optimization is essential.
7. Advanced Tech Will Make Full Content Personalization a Reality
For years, businesses are trying to make content personalized, something which will become possible because of high-level technology. With the help of precision analytics, businesses can now track audience profiles, build and target their buyer profile but most importantly create personalized content as well as recommendations.
The ongoing rise in technology will govern the trends in the field of content marketing in 2018. Keep an eye on these upcoming trends and watch your business grow throughout the year.
Zahoor Bhat has over 10+ years of experience as an online editor and media manager. He has worked with major online news and content sites as a media manager. He is well versed with major content management systems and web platforms such as WordPress and social media networks including Facebook, Twitter, Youtube, Google Business, Yelp, Instagram & Linkedin. He is an expert in content creation, proofreading and finally making it live. Being a social media expert, he is able to make relations with social media influencers and make sure to generate leads and grow business via different social media platforms.