If you're looking for cloud computing platforms that can help your business run more efficiently, you've come to the right place. There are a variety of options, including Amazon's EC2, IBM's Cloud, and Google's Cloud. Let's look at the key differences between the various types of platforms and how they can benefit you.
If you are looking for a cloud computing platform that offers high levels of security, reliability, and scalability, you might want to look into Amazon EC2. With a variety of configuration options, EC2 can help you meet your specific needs. It offers flexible scaling that allows you to pay only for what you use. You can configure networking, security, and storage options to suit your needs. The platform also features highly affordable pricing, so you'll only pay for the capacity you use.
The most popular cloud computing platform is AWS's EC2, which provides users with a variety of features. The platform includes a rapid deployment process, a wide selection of services, and low cost of ownership. Because of the flexibility, EC2 is an excellent choice for users who are looking to build their own cloud-based applications.
Amazon EC2 is a popular choice for businesses seeking to host applications and run testing. Its elastic capacity and flexibility make it the ideal solution for high-performance testing and development. You can run multiple instances in multiple regions and scale them up or down according to your needs. In addition, you can choose from a wide variety of operating systems. Amazon offers servers running Microsoft Windows, Ubuntu, CentOS, SUSE, and Debian. EC2 also features per-second billing, which means you can pay only for the resources you use.
In addition to the benefits of EC2, AWS also offers a variety of support options. Some of these include paid support packages and unlimited resources. However, you should be aware of common problems when using cloud computing services.
The Amazon S3 cloud computing platform enables users to store and manage data. Unlike traditional file or block storage, S3 stores data as an object with its metadata preserved. This means that it can be easily identified and retrieved when necessary. It also allows users to create key-value pairs to organize and retrieve data.
S3 is an open platform and supports a variety of file formats and types. It is accessible from any computer with the appropriate credentials. It also offers various storage classes for different needs, including low-cost and high-performance, high-speed storage mediums. It also offers cost-saving tools and optimizations such as intelligent tiering and storage class analysis.
The S3 cloud computing platform has a number of security features. Users can configure security permissions at the bucket or object level, and they can also enable encryption before storing data. AWS also tracks data in S3 for billing purposes. They are required to have an AWS account to access data stored in S3.
Amazon S3 also offers several logging and monitoring tools. These tools can help users manage the performance of their applications. Amazon S3 supports Amazon CloudWatch metrics, AWS CloudTrail, and server access logging. The platform also provides the ability to move objects to and from S3 with ease. There is no limit to the amount of data an S3 service can store.
Amazon S3 provides a storage platform that is ideal for companies with a large volume of data. It is a convenient and affordable way to store data and access it when needed. Businesses and developers alike can use S3 to store and manage data.
IBM's cloud platforms are a complete portfolio of software and services. With IBM Cloud Advisory Services, companies can leverage the company's deep analytics to identify the optimal cloud solution for their unique business needs. This enables them to achieve cost and time savings by implementing customised solutions. The advanced technology of IBM's artificial intelligence (AI) helps companies address complex challenges and develop tailored solutions. Using highly efficient tooling and reducing the need for manual agents, the IBM Cloud Advisory Services team can help companies capitalize on cloud solutions quickly and efficiently.
The IBM Cloud platform also includes AI resources like IBM Watson and IBM Cloud Functions for serverless computing. Watson includes tools to help businesses build AI models and is available as a service. IBM also offers automation resources like Turbonomic, which helps organizations optimize their application resources. IBM also offers a cloud Kubernetes service and access to a container registry. It also provides support for Apache Spark and Hadoop.
The IBM Cloud infrastructure provides a secure environment for storing and processing data. IBM regularly backs up its services and enables users to configure and restore backups whenever needed. IBM also encrypts sensitive data, ensuring that it is not accessible by unauthorized parties. All data stored on the IBM Cloud is protected by IBM's security policies.
With IBM Cloud, businesses can choose between subscription-based accounts and pay-as-you-go accounts. Subscription-based accounts have lower initial costs and require a minimal amount of spending. Subscription-based accounts offer a number of benefits, such as discounted pricing based on monthly commitments. Larger commitments earn bigger discounts.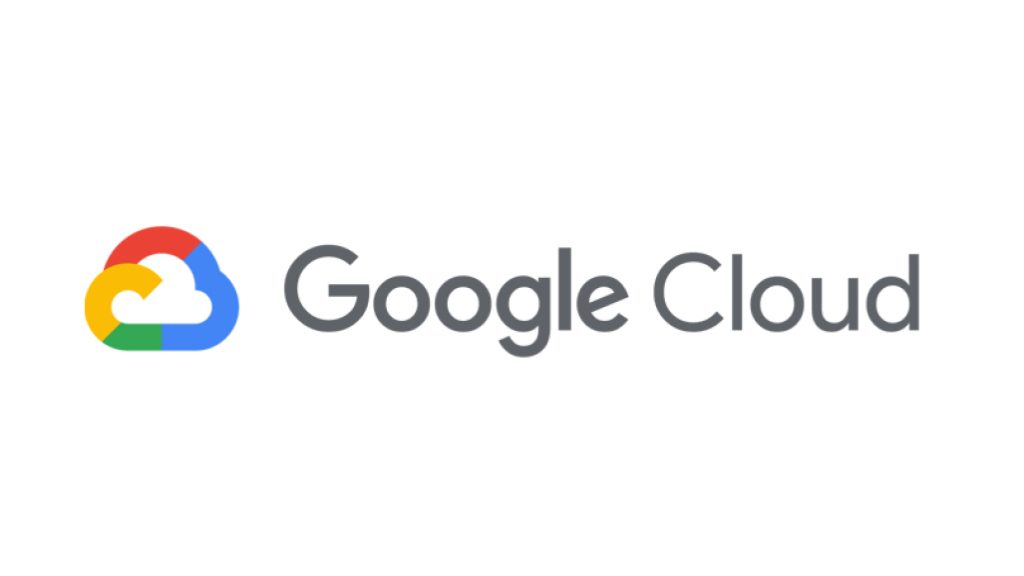 The Google Cloud computing platform can be used to host websites, applications, software, and files securely on the Internet. It provides multiple layers of security and is designed for businesses that require security features. Users are charged only for the resources they use. With this service, a business can scale its infrastructure as needed and avoid the headaches and costs of hardware and software management.
Each Google Cloud resource belongs to a project. A project is a conceptual unit that outlines the resources used and includes settings, permissions, and metadata. These resources can communicate with each other through an internal network, subject to rules set by regions and zones. However, they cannot access resources in other projects without a Shared VPC.
The Google Cloud computing platform offers an easy-to-use environment for building and running programs. The platform has five core elements that are deployed for different tasks. Google Compute Engine is an IaaS service that provides virtual machines similar to Amazon EC2, while Google App Engine is a PaaS service that hosts applications directly. Both of these services provide powerful platforms for developing applications, and they also have automated scaling features.
There are also several levels of certifications. There are Associate and Professional certifications. Associate certifications are the most basic and general certifications, while Professional certifications require more advanced knowledge and experience. In order to earn a Professional certification, you must have at least three years of industry experience. You can also earn a Professional certification if you are looking for a more advanced career in Google Cloud. If you're new to the cloud, you might want to consider a Cloud Digital Leader certification, which is offered by Google.
Developers who build mobile and cloud-native applications are likely to love the Google Cloud Platform. Organizations of all sizes are also interested in its high-performance, budget-friendly platform. The platform also offers strong capabilities in machine learning, big data analytics, and artificial intelligence.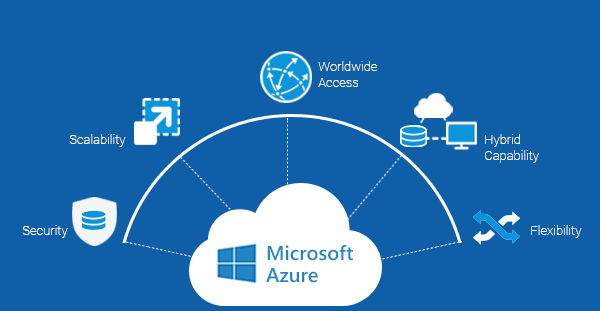 Azure is a cloud computing platform from Microsoft. It offers a wide variety of services for enterprises. The company's hybrid approach to cloud computing allows companies to mix and match workloads, allowing for gradual conversion over time. The company's Azure platform is integrated with its own products, such as Outlook and Office 365. With its reliable service, Azure is expected to be increasingly popular among businesses.
Microsoft Azure is one of the largest cloud computing platforms available, providing many unique features. It's the leader in Infrastructure as a Service (IaaS) and contributes the most revenue to Microsoft. The company offers a variety of storage solutions, data centers, and delivery points. It allows companies to use a high-performance platform while keeping costs low.
Azure is available in 54 regions worldwide, including United States, Asia Pacific, United Arab Emirates, and South Africa. The company also has two regions in Canada. A region is also available in Sao Paulo, Brazil. Other regions in Europe include Germany, United Kingdom, Switzerland, and Ireland. In Asia, there are five Azure regions and three in Australia.
Microsoft also offers a number of support options. Basic support is included with Azure accounts, while more advanced support options cost $29 per month or $100 per month. Azure also offers a free tier for students, allowing students and faculty to use more than 25 free products. This tier is available for students who are in STEM fields, as well as to faculty at a four-year educational institution.
Another benefit of Microsoft Azure is its massive storage capacity. The service offers a variety of services for building and deploying applications. For example, it offers managed SQL and NoSQL databases, and built-in support for deeper data exploration. In addition, Azure has HDInsight, an Apache Hadoop cloud service. With HDInsight, users can use Hadoop clusters and SQL Server in the cloud to analyze data.
Contact us today.
Deepak Wadhwani has over 20 years experience in software/wireless technologies. He has worked with Fortune 500 companies including Intuit, ESRI, Qualcomm, Sprint, Verizon, Vodafone, Nortel, Microsoft and Oracle in over 60 countries. Deepak has worked on Internet marketing projects in San Diego, Los Angeles, Orange Country, Denver, Nashville, Kansas City, New York, San Francisco and Huntsville. Deepak has been a founder of technology Startups for one of the first Cityguides, yellow pages online and web based enterprise solutions. He is an internet marketing and technology expert & co-founder for a San Diego Internet marketing company.