What is Apple's Ecosystem?
The Ecosystem of Apple has evolved from hardware to services and applications that are used by millions of users worldwide. Apple's success is due to its strategic vision that transcended simple desktop computing to include mobile devices and wearables. Performance, design, and focus on user experience are key drivers of the Apple brand and its ongoing success.
The Apple ecosystem offers seamless integration and the best customer experience between various networks of devices, software, and services that has created millions of loyal Apple customers.
Apple's big data platform has a lot of data about user behavior and they are able to form a 360 profile about their customers that can help them precisely target their products or services.
The main components of the Apple ecosystem include:
App Store

Apple Pay

Apple iCloud

Apple iTunes

Apple News

Apple TV

Apple iPhone

Apple iWatch

Apple Car
Did you know?
Apple generated $365 billion in revenue in 2021, 52% came from iPhone sales
Apple earns $3000 per second
The revenue of Apple's services segment reached $65 billion on 2021

Apple's App Store grossed more than $64 billion in 2020, based on a 30% commission rate

Apple's home and wearables division grew 25% in 2021
It sold 110 million AirPods and 43 million Apple Watches in 2020
Apple Music has 72 million subscribers, and Apple TV+ has over 40 million
The Digital Transformation of Apple – From Hardware to Services
Apple Computers, Inc. was founded on April 1, 1976, by Steve Jobs and Steve Wozniak, who brought a vision to the new company of changing people's perceptions of computers. Jobs and Wozniak wanted to make small computers that could be used in people's homes or offices. Simply put, they wanted to create a user-friendly computer.
After launching Mac in 1984, iPods in 2011, and iPhones in 2007, Apple went through a digital transformation and adoption of cloud technology. In 2011, apple launched iCloud. Apple's iCloud service positioned Steve Jobs and the company for an era where PCs and Macs are no longer at the center of consumers' digital lives.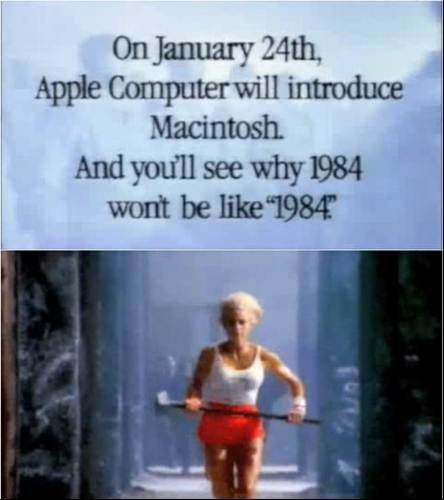 iCloud is a ground-breaking set of free cloud services that work seamlessly with applications on your iPhone, iPad, iPod, Mac, or PC to automatically and wirelessly store and push your content to all of your devices. When one of your devices changes, all of your devices are wirelessly updated almost immediately.

In 2008, Apple launched the App Store, which quickly revolutionized the mobile phone industry by providing a new marketplace for people to download games, work tools, and social-networking services. The App Store has nearly two million apps.
The App Store ecosystem is designed to make transactions between businesses and users easier, and it gains in value as businesses create new and innovative apps. The App Store provides businesses with a global platform to distribute their apps to one billion App Store customers around the world, with built-in support for various local payment methods.
Apple App Store key statistics:
Apple's App Store has 3.6 million apps and 984,000 games
Games make up 21.8% of the App Store.
Business and education are the second and third most popular categories
Free apps make up 92.3% of the Apple App Store
In the ecosystem of Apple, the app store includes:
More than 20k stories
Over 900K apps have secure payment technologies like Apple Pay and StoreKit for goods and services
More than 4B apps are distributed each day from data centers running on 100% renewable energy
Over 195 local payment methods and 45 currencies supported
100% of apps are automatically screened for known malware
175 storefronts in over 40 languages
Apple Ecosystem Features
When you sign in to your Apple ID on all of your devices, you can take advantage of Continuity features that make it a seamless experience.
Apple ID – Security
The Apple ID is the backbone of the entire ecosystem of Apple, and it can be used to register and secure all Apple devices. It's used for almost everything inside Apple's products and services, from logging into iCloud and making purchases to getting help with Find My iPhone tracking. An Apple ID is used to verify your identity and is required every time you log in to an Apple device to keep everything in sync.
Everything is linked to your iCloud account once you sign in with your Apple ID. The more tightly that device is linked to iCloud, the more hooks it has into other parts of the ecosystem, making it more difficult to remove the device or link out.
Airplay
It is an important part of the ecosystem of Apple. Stream or share content from your Apple devices to an Apple TV, AirPlay 2-compatible smart TV, or a Mac with AirPlay. Play a video. Send us your pictures. Alternatively, you can mirror what's on your device's screen.
Apple Pay
Apple Pay is another feature of the ecosystem of Apple. Add a credit, debit, or prepaid card to the Wallet app on your iPhone, Apple Watch, or other compatible devices to activate Apple Pay.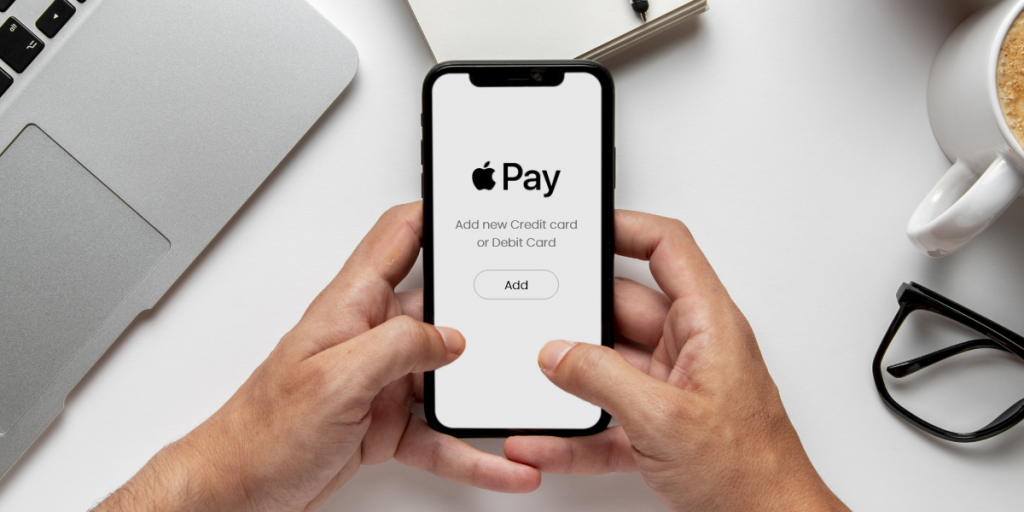 Auto Unlock

When you wear Apple Watch, your Mac can detect your presence and automatically log you in. Apple Watch can also be used to approve requests for your administrator password.
Continuity Camera
Scanning documents or taking a picture of something nearby with your iPhone, iPad, or iPod touch appear instantly on your Mac. Many apps, including Finder, Mail, Messages, and others, support Continuity Camera.
Continuity Markup & Sketch
With Continuity Sketch and Continuity Markup, you can easily insert sketches into your Mac documents or perform live markup of PDFs and images on your Mac using your iPad, iPhone, or iPod touch.
Hotspot
Instant Hotspot allows you to use your iPhone or iPad's Personal Hotspot (Wi-Fi + Cellular) to provide Internet access to a Mac, iPhone, iPad, or iPod touch without having to enter a password.
Universal Control
Use your Mac's keyboard, mouse, or trackpad to control up to two other Mac or iPad devices nearby and work seamlessly between them.
AirDrop
AirDrop is the best feature of Apple ecosystems. File transfers have become much easier with AirDrop. If you had AirDrop enabled on all of your Apple devices, it would be easy to share files with just a few taps on your phone, with no wires or drives required.
Sidecar
The iPad has been upgraded from a portable tablet to a laptop replacement. By either mirroring the same contents on your laptop's display or having other apps open, the Sidecar function allows it to be your MacBook's wireless second screen. At the same time, you can concentrate on a different aspect of your computer.
Handoff
Handoff is another useful feature of the ecosystem of Apple that allows you to use the same apps on multiple Apple devices, allowing you to continue where you left off. There's no need to redo your work, just keep going.
Find My iPhone
Don't worry if you misplace or lose one of your devices. You might be able to track its location and even sound an alarm to help you pinpoint its exact location. This feature is useful for a variety of reasons, from accidentally forgetting where you left your phone to the possibility of being robbed.
Universal Clipboard
MacBook, iPhone, iPad, and Apple Watch are all part of the ecosystem of Apple. They're four physical devices, but they're connected and communicate with one another. In simple terms, what you do on one device will automatically appear on other devices.
Apple has a great feature called Universal Clipboard that allows you to copy something on one device and paste it on any other device you have (all devices need to be synced using the same Apple ID).
iMessages & Phone Calls
With this feature of the ecosystem of Apple, you can sync all of your iPhone messages with your Apple devices, including your MacBook, iPad, and Apple Watch. As a result, you won't need to take your iPhone out of your pocket to respond to messages. If you're working on a MacBook or iPad, you can quickly respond to messages that come in on your iPhone.
In addition, all of your FaceTime calls will appear on your MacBook immediately, allowing you to accept or decline calls right from your Mac. This is much easier on an Apple Watch than on any other device.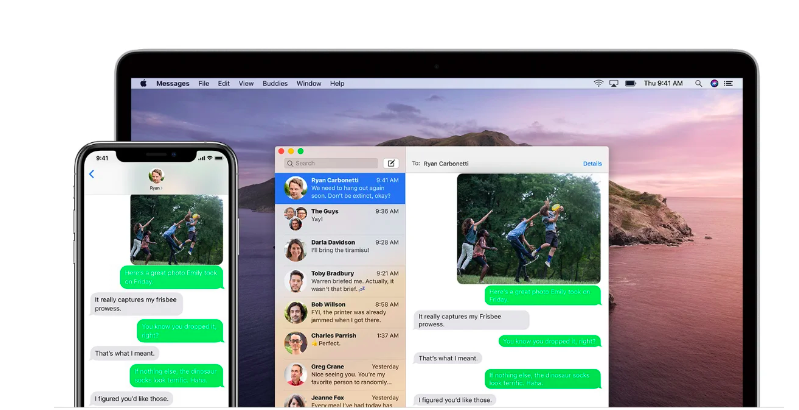 Apple CarPlay
There are more ways than ever to take your iPhone on the road because of the digital car keys and Apple CarPlay's already seamless experience. You can use your iPhone to unlock and start your car using car keys. Also, using Apple CarPlay allows you to use the features of your iPhone safely while driving.
You can use it to get directions, make phone calls, send and receive messages, and listen to music. Everything is displayed on your car's built-in display. Beginning with select 2021 car models, you can unlock and start your car with your iPhone.
Apple Ecosystem Services
Make the most of your favorite devices by using high-quality content and services. Award-winning series and films, incredible music in spatial audio, super-fun games, and more are all available. They're also exclusive to Apple.
Apple iCloud
iCloud is the lynchpin of the ecosystem of Apple experience from a software standpoint. Most popular Apple apps are iCloud-connected, allowing you to synchronize data across multiple devices. When you receive a message on one device, it is sent to all of your other devices.
With iCloud usage, you can securely store all your apps, photos, documents, calendar, music, and much more in the cloud and access it from any computer, as well as iOS and iPadOS devices. You can have all of the files on your desktop and in your Documents folders automatically saved in iCloud Drive if you want. You can save files wherever you want and they'll appear on all of your computers, as well as iOS and iPadOS devices.
Apple iTunes
Your music, movies, podcasts, and audiobooks will be automatically transferred to the Apple Music, Apple TV, Apple Podcasts, and Apple Books apps, where you'll continue to have access to all of your iTunes features, such as purchases, rentals, and imports. Apple's iTunes app store was initially only available to Mac users when it launched in 2003.
To entice customers to adopt this new way of buying and listening to music, the ecosystem of Apple had to offer significant advantages over competitors. Apple made sure that its iTunes and iPod products worked together in a way that other companies couldn't easily copy. The combination of the two simplified the process of downloading music; users could easily sync music from iTunes to their iPods and access it through a simple interface.
Apple News
The News app was launched with iOS 9 in 2015 and the News+ was launched in 2018. Apple News is a news app that combines multiple news sources, blogs, breaking news, video content, magazines, and newspapers into a single feed.
News+ is Apple's premium news paid subscription service and is also available through the app. More premium articles, issues, and audio stories from the world's best newspapers and magazines are available with an Apple News+ subscription. Notes, Reminders, News, TV+…so much of what you do on your iPhone can be synced up via iCloud on your all other Apple devices.
Apple TV
The Apple TV app allows you to watch movies and TV shows delivered to consumer electronic devices by Apple. It has the ability to stream content from the iTunes Store, Apple TV Channels video on demand, and Apple TV+ original content subscription service. It can also index and access content from linked apps of other video-on-demand services on iPhones, iPads, iPod Touches, and Apple TVs.
Is Apple TV free? Apple TV+ is a paid subscription service that provides access to exclusive Apple original TV shows and movies in 4K HDR. On any device, you can watch across all of your screens and pick up where you left off. Apple TV+ content is only accessible via the Apple TV app. You can watch on your Apple TV set-top box, iPhone, iPad or Mac, etc.
Apple Podcasts
Apple began supporting podcasts with iTunes 4.9 released in June 2005 and launched its first standalone mobile app in 2012. Apple Podcasts has the largest and most popular collection of shows across all genres. This is a place where every voice matters, from the global well-known names to the most authentic independents.
Apple Books
Apple Books was originally introduced as iBooks in 2010 alongside the original iPad. Apple Books is your one-stop-shop for all of your favorite books, as well as new releases. Search the Book Store for the ideal book to read. All in one app, across all your Apple devices, keep track of what you've read and want to read, and set your own reading goals.
Apple Arcade
Apple Arcade officially launched on September 19, 2019, alongside iOS 13. Every week, new amazing games and updates are added to the Apple arcade, including brain teasers, magical quests, endless runners, sports games, beloved classics, and more.
Apple Wallet
The Wallet app can be installed directly on your iPhone. It's where you keep all of your credit and debit cards, as well as your driver's license or state ID, transit cards, event tickets, keys, and other valuables, all in one place. And because it all works with your iPhone or Apple Watch, you can bring less but always bring more.
Apple Music
Launched in 2015, Apple Music is an ad-free music streaming service that allows you to listen to millions of songs as well as your own music library. The service has over 60 million subscribers.
Apple Ecosystem Products
From iPhone to the latest Mac, Apple products are the core of its ecosystem. Below is the list of Apple products that seamlessly integrate with each other to provide the best customer experience.
Apple iPhone
Steve Jobs announced the first generation iPhone in January 2007 as a hybrid of the iPod, a revolutionary mobile phone, and a game-changing internet communicator. It featured a 3.5-inch screen, multi-touch touchscreen, microphone, headset controls, and other modern specifications. There is no Apple iPhone comparison to date.
The latest iPhone 13 was released in September 2021, along with the iPhone 13 mini, iPhone 13 Pro, and iPhone 13 Pro Max variations. The design is almost identical to that of the iPhone 12 models. Apple added in a new processor, better cameras, a longer battery, and more. However, as with previous releases, one important component is missing: the charging adapter. You can seamlessly use iCloud on iPhone and all other Apple services.
Apple Macintosh
The Apple Macintosh revolutionized the entire computer industry by the year of 1984 and is an indispensable part of the ecosystem of Apple. When Apple introduced the Macintosh in January 1984, it featured a graphic user interface (GUI) to the Apple line of computers.
With the GUI, users could click "icons," or visuals that represented the programs they wanted to launch, instead of typing out names of programs on command lines. They also used a pointing device called a mouse to do activities like storing, moving, and deleting data by clicking and dragging icons across the screen.
Later on August 15, 1998, Apple released its first iMac desktop, the iMac G3. According to Steve Jobs, the computer's primary purpose was to get on the internet simply and quickly.
In 2006, Steve Jobs introduced the MacBook and MacBook Pro. Apple had made the decision to use Intel processors in its computers. The iBook and PowerBook lines were discontinued, and the new MacBook and MacBook Pro series were introduced in their place.
In April 2021, Apple unveiled the new 24-inch M1 iMac, a radically redesigned desktop computer that comes in a variety of bright colors. The iMac now uses an Apple-designed "M1" Arm-based chip, which outperforms previous Intel chips in terms of speed and efficiency.
The MacBook Pro 2021 (14-inch) from Apple is an important laptop. The M1 Pro chip is the star of the show, a serious step up from the M1 chips that improved speeds and battery life last year. Then there are the Liquid Retina XDR displays, which have better contrast and refresh rates. MagSafe charging, a safer way to refuel, has also returned to the MacBook Pro.
Apple AR/VR Headset
A mixed-reality headset Apple is developing will be equipped with more than a dozen cameras for tracking hand movements and showing video of the real world to people wearing it, along with ultra-high-resolution 8K displays and advanced technology for tracking eye-tracking technology.
Apple iPad
The original iPad, which was released in January 2010, had an aluminum body with square edges, similar to the current iPad Pro, though the new models are much slimmer. iPad was the first product to use an Apple-designed processor, the A4. The tablet's achievement was bringing the iPhone's multi-touch interface to a much larger screen, allowing it to function more like a laptop.
The iPad Pro 5th Generation is the most recent and technologically advanced iPad to date. Apple boasts that this 2021 iPad Pro has a 50% faster CPU and a 40% faster GPU thanks to the new M1 Chipset. The Liquid Retina XDR display and ProMotion technology on the iPad Pro provides an unrivaled refresh rate and display quality.
HomePod
The first HomePod was announced on June 5, 2017. The original HomePod was Apple's response to the Amazon Echo, but with a greater emphasis on music and sound quality. Apple discontinued the original HomePod on March 12, 2021, after three years on the market, and will focus its efforts on the smaller and less expensive HomePod mini, which was released in November 2020.
AirPods
Launched in 2016 alongside the iPhone 7, Apple AirPods are wireless Bluetooth earbuds. Apple's wireless headphones also feature higher models like AirPods Pro and AirPods Max with advanced features.
AirPods are an important part of the ecosystem of Apple and a major innovation after the launch of the iPhone. Apple released the third-generation AirPods on October 26, 2021, with an external redesign that includes shorter stems, similar to the AirPods Pro, spatial audio, IPX4 water resistance, longer battery life, and MagSafe charging.
Apple Watch
On September 9, 2014, Apple debuted its smartwatch alongside the iPhone 6 and 6 Plus. According to Above Avalon, there will be 100 million Apple Watch users by 2021.
How many apple watch series are there? When comparing the 1st generation Apple Watch to the most recent model, the Apple Watch Series 7, the similarities between the two devices are striking. The overall design remained unchanged over the years, the Digital Crown has remained as a means of navigating the UI, many of the original watch faces are still present, and Apple has continued to use the same proprietary watch band system.
But in series 7, Apple has added built-in GPS and cellular connectivity, a larger always-on Retina display, a more rounded design with a larger casing, improved durability, and faster charging.
Customize watch faces, adjust settings and notifications, configure the Dock, install apps, and more with the Apple Watch app on your iPhone.
Apple Car
Apple started working on "Project Titan" in 2014, with over 1,000 car experts and engineers developing an electric vehicle in a secret location near the Cupertino headquarters. The Apple Car project has shifted and changed multiple times over the last several years, but development is still on track
Apple is working on a fully autonomous self-driving vehicle that will not require human intervention to drive. It's also stated that Apple wants to design a car that doesn't have a steering wheel or pedals.
The Apple Car contains a high-powered Apple-designed chip, which is the company's most advanced component to date. It's built with neural processors that can handle the massive AI workload required by autonomous vehicles. The chip will most likely be made by TSMC, the same company that makes chips for the iPhone, iPad, and Mac.
With Apple Car, Apple will be able to offer better integration of hardware, software, and services than potential competitors in the automotive market. Apple is planning to launch its autonomous car by 2025.
AirTag
AirTag is the most recent product added to the ecosystem of Apple. AirTags were launched on April 30, 2021. AirTag uses the Find My app that allows users to keep track of personal items such as keys, wallets, purses, backpacks, luggage, and more. Each AirTag has its own unique serial number and paired AirTags are associated with an Apple ID.
Apple TV
The 1st generation of Apple TV was launched in 2007. In 2021, the new Apple TV 4K comes with the A12 Bionic chip, high frame rate HDR, and Dolby Vision video. Apple TV 4K also works with the iPhone to improve the picture quality of any TV for better viewing capability.
Apple is integrating its products into the ecosystem. The improvements to Apple TV are focused on how well the hardware works with the iPhone to balance and check the color on any television. This feature is available to customers who have older versions of Apple TV.
Apple TV connects to your TV via the HDMI port, bringing the magic of streaming to the big screen in your living room. It also includes a Siri-enabled remote, which further integrates the television viewing experience with ecosystem of Apple.
Siri – The Virtual Assistant
Hey Siri what song is this? Introduced in 2011, Siri is Apple's smart assistant that employs machine learning to make user suggestions, respond to queries, and control devices. It can be set up to speak in multiple languages with multiple voices.
Siri's already positioned to take on the most essential roles in the ecosystem of Apple. The virtual assistant is one of the few pieces of technology that works with all of Apple's devices, including iPhones and iPads, Macs, Apple TV, Apple Watch, AirPods, and, soon, the HomePod. Every tech ecosystem requires a central feature to bring it all together, and Siri appears to be Apple's next priority.
Apple's customer experience vision has consistently invested in redesigning its products to include customer-centric features and move towards digital transformation with the cloud. The ecosystem of Apple is all about the customer experience:
Persuasive Marketing
Apple's customer experience strategy emphasizes persuasive marketing in order to increase customer engagement. Because Apple's products speak for themselves, the marketing and visuals are simple but appealing.
Powerful Stories
Apple has the highest customer engagement of any gadget company. The marketing team creates compelling stories that convince customers that they are valuable individuals who will benefit from owning an Apple product. There is no other company with such a strong customer experience strategy.
Innovation
To deliver high-quality products and generate irresistible customer satisfaction, Apple has developed a compelling customer experience strategy. The company is at the pinnacle of its success because it provides the best customer experience possible through innovative software, hardware, and the annual development of new products.
Apple Store Design & Experience
For Apple, the customer experience throughout the entire customer life cycle matters. Once inside nearby Apple Stores, the brand value is immediately apparent due to the store's design. Its store experience is simply one-of-a-kind and educational, making every visit to an Apple store a memorable one.

With Apple's incredible design, features and services, customers have an exceptional customer journey. To provide world-class value to its customers, Apple prioritizes three main factors.
High-quality Products & Services
Apple has created a brand that is clean, simple, and innovative in order to provide products that are user-friendly and intuitive. Customer satisfaction rates for smartphones, laptops, iPads and other Apple products have become a focal point for the company's management team.
For mastering Apple's customer experience vision, the design team pays close attention to every detail. To improve Apple's customer experience strategy, the teams are focusing on prospects' emotions. Apple's success in converting casual buyers into brand ambassadors can be attributed to two factors: design and utility.
Seamless Buying Experience
For a successful Apple store experience, the brand analyzes touchpoints and customer journey mapping. With modern designs and spectacular spaces, Steve Job's maniacal attention to detail has created a great Apple store experience.
Every customer touchpoint results in a consistent Apple customer journey and increases market share loyalty. This company has developed an online platform to connect with customers and improve the Apple store experience.
If something goes wrong with your Apple product and you have a warranty, you can contact the customer support team for an outstanding Apple store experience with excellent services.
Brand Loyalty
Apple has achieved the highest level of brand loyalty. The following steps were used to accomplish this:
Aspirational Value: Apple creates an incredible and unrivaled brand value in the market that customers want to be a part of.
USP: The design aspect of Apple's products is its main USP. Apple's products have stunning designs and are unrivaled in terms of efficiency. Apple's services provide seamless integration with all devices in its ecosystem.
Product Promotions: It is simple for Apple to sell its products and services in the market after completing the above two steps. As a result, people aspire to own Apple products at the prices they are offered.
Apple Forum: Apple stays connected with its customers with the help of Apple forums. These consist of customers who had purchased Apple products or services.
Apple Hardware Evolution

Apple's innovative hardware like the M1 chip, 5G chip, and IoT plays an important role in the ecosystem of Apple:
M1 Chip
Apple released the first Macs with an Arm-based M1 chip in November 2020, with models of the 13-inch MacBook Pro, MacBook Air, and Mac mini. Apple released the M1 iMac and M1 iPad Pro in early 2021. The M1 chip is known for its blazing-fast performance, fastest integrated graphics, and high efficiency.
The M1 was the first System on a Chip (SoC) designed by Apple specifically for Macs. It was Apple's first step away from Intel chips, which the company had been using in Macs since 2006.
What is different about the Apple M1 Processor?
The M1 chip is packed with various powerful and innovative custom technologies, including Apple's latest image signal processor (ISP), Secure Enclave for best-in-class security, Apple-designed Thunderbolt controller, and much more:
The M1 is not an x86 processor, but rather an ARM processor
It integrates more components than an Intel processor
The Apple M1 also integrates RAM as part of the package
It has Rosetta 2 dynamic binary translation, which allows it to run x86 software
In addition to the integrated GPU, the chip has eight CPU cores
It has 16 billion transistors and is made using a 5-nanometer process.
5G Chip
Apple moved to its own in-house 5G components after purchasing Intel's 5G smartphone modem business in 2019. Apple's custom-designed 5G modem will make its debut in iPhone models in 2023, but it will not be integrated into the device's A-series chip.
5G allows users to benefit from the latest generation of wireless technology with faster uploads and downloads, lower latency, and better experiences in more places, such as seeing your family with higher-quality HD FaceTime calls when using cellular data.
IoT
The iPhone launched in 2007 was the first mainstream IoT device to demonstrate the power of connected sensors.
Apple IoT Approach: Apple Watch pairing can be done with Apple's services and other devices. All you need is an idea of how you'd like to extend the Apple Watch. Apple also provides an operating system (such as watchOS), a variety of network protocols, and cloud-connecting tools. In other words, Apple is simplifying the process of developing IoT solutions.
Apple IoT Hardware
Apple's foray into IoT has been slow, steady, and methodical. In many ways, the work they do can be summarized by the hardware they release, namely:
iPhones/iPads
Watches
AirPods, iPad Pencils, and Smart Cases
The Apple Watch, like the iPhone and iPad, has evolved into a true stand-alone device that can now serve as a bridge. AirPods and Emergency SOS services are two examples of the Apple Watch acting as a bridge. AirPods are becoming more sophisticated, and they can now extend the functionality of the Apple Watch wirelessly.
Additional hardware from Apple and third parties will be added to the wireless extension in the future. The WatchOS connection to the cloud is demonstrated by the Emergency SOS services feature.
Connecting Hardware with Software
Software and services are important, but connectivity is what binds it all together. Apple's devices support a wide range of connectivity options that you can use:
All WiFi channels including 6
Complete Bluetooth support
NFC (limited to credit cards)
3G/4G
GPS
iOS is the operating system that runs on the majority of Apple's devices (there are variations to iOS like iPadOS, tvOS, and watchOS). From an IoT standpoint, iOS has a plethora of tools to choose from. HomeKit, for example, is a set of tools that makes it easier to manage IoT devices in your homes, such as lightbulbs, smart ovens, and heating/cooling, from a central location.
Building IoT Solutions
Apple provides a platform on which IoT solutions can be built. You can use the following devices right now:
Smart Homes (light bulbs, heating, power usage, security cameras)
Health (stepping, weight, posture, glucose meters)
Smart Buildings
Toys
Cars
In many ways, the possibilities are endless when it comes to devices that connect to the ecosystem of Apple.
Conclusion
The Ecosystem of Apple is Apple's system-wide integration, which improves the customer experience if you use multiple Apple products like iPhone, Mac, iPod, etc. Using your Apple Watch to unlock your Mac, playing music on your phone and then tapping your HomePod mini to play the music, and receiving iMessages on all of your Apple devices are examples of ecosystem features. All this can be done using Apple features like AirPlay, AirDrop, Sidecar, Handoff, etc.
The digital transformation of Apple from hardware to services and applications is a major milestone for Apple. Services like Apple iCloud, iTunes, News, Podcasts, Books, and more are turning Apple's customers into brand loyalists. In addition, Apple's new hardware like M1 and 5G chips are revolutionizing the tech industry. So, it is evident that once you are inside the ecosystem of Apple, it's very hard to escape. But it's important to plan out the Apple ecosystem cost to make the best use of it.
Deepak Wadhwani has over 20 years experience in software/wireless technologies. He has worked with Fortune 500 companies including Intuit, ESRI, Qualcomm, Sprint, Verizon, Vodafone, Nortel, Microsoft and Oracle in over 60 countries. Deepak has worked on Internet marketing projects in San Diego, Los Angeles, Orange Country, Denver, Nashville, Kansas City, New York, San Francisco and Huntsville. Deepak has been a founder of technology Startups for one of the first Cityguides, yellow pages online and web based enterprise solutions. He is an internet marketing and technology expert & co-founder for a San Diego Internet marketing company.