Did you know the subscription e-commerce market would reach $473 billion by 2025? From grocery deliveries to streaming services, subscription-based business models are everywhere. There has been a drastic shift in the business model, where customers buy "as-needed," to one where they sign up to receive the product or service on a regular basis. These days, customers try to save time by eliminating items from their to-do lists with easy auto-renewals.
As long as the businesses continue to deliver value through their subscriptions, businesses can expect stable revenue and increased levels of client engagement.
Today, more than 50% of internet shoppers use a subscription service for e-commerce. There has never been a better time to launch a subscription model for your business.
Key Statistics:
The subscription E-commerce industry grew by 100% in the past five years.
15% of online shoppers have at least one subscription.
Over 50% of e-commerce service subscribers have more than one active subscription
69% of US households now subscribe to one or more video streaming subscription services
E-commerce subscription is a business model that allow customers to continuously receive a product or service for a fixed period of time for a certain amount. With subscription services, you and your customer have an ongoing contract in which they agree to pay for access to your goods or services on a regular basis, such as once a month or once a year.
Examples of subscription-based businesses are Netflix, Amazon Prime, Disney Plus, Shopify, NetSuite, Azure, AWS, Mailchimp, etc.
Types of Subscription E-commerce
There are 2 types of subscription e-commerce models; B2B e-commerce subscription and B2C e-commerce subscription.
B2B subscription models allow companies to sell to other businesses on a recurring, automated basis—and popularity is on the rise.
B2C subscription models enable the end consumers and customers to avail themselves of the subscription and take full advantage of the goods and services that the company has to offer.
1. Replenishment/ consumables subscription E-commerce model
This kind of subscription model enables you to simplify the process of your consumers' routine purchases. They would often need to replace these goods after a few days, weeks, months, or even years.
E-commerce businesses can send customers repeated, routine deliveries of consumable goods using the replenishment subscription model. Without them having to repeatedly make a transaction. To put things in perspective, companies that offer food, groceries, or items like razors, toiletries, body care products, flowers, etc. typically use this type of subscription E-commerce model.
A good illustration of an online store adopting this subscription model is Dollar Shave Club.
2. Curation or discovery subscription e-commerce model
This E-commerce subscription strategy focuses on providing the consumer with "surprise and delight" by either including new things or highly tailored experiences in the subscription boxes. Online stores in the fashion and apparel, beauty, health and wellness, food, etc. industries adopt this subscription revenue model.
Birchbox, a monthly beauty and grooming subscription box that customers can subscribe to based on their requirements is a fantastic illustration of this.
Another illustration is The Style Cracker Box, which offers an online questionnaire for customers to complete in order to determine their individual style preferences. Then, in response to those selections, they ship out things on a subscription basis, surprising the client when it arrives.
3. Bargain or access subscribers' subscription model
In this kind of subscription E-commerce strategy, a company usually allows online customers to pay a monthly fee to just take advantage of discounted prices or members-only access to discounts, promotions, and other benefits. This subscription E-commerce model is widely employed in sectors including packaged goods, fashion and apparel, and health and wellness.
A notable illustration of this kind of subscription-based E-commerce business model is NatureBox.
In reality, Amazon also follows similar business model, giving customers who subscribe to the product an additional percentage off the purchase price.
Although the three subscription models mentioned above are the ones we frequently encounter in the e-commerce sector, there are a few more you should be aware of.
4. Fixed subscription E-commerce
This model is rather simple to understand. In this instance, the online shops provide a fixed pricing for a particular group of products or goods for a predetermined period of time.
In essence, you offer the online shopper the choice of subscribing on a weekly, monthly, or annual basis; however, the brackets and the pricing are set by you and your subscription model does not use any of the aforementioned tactics.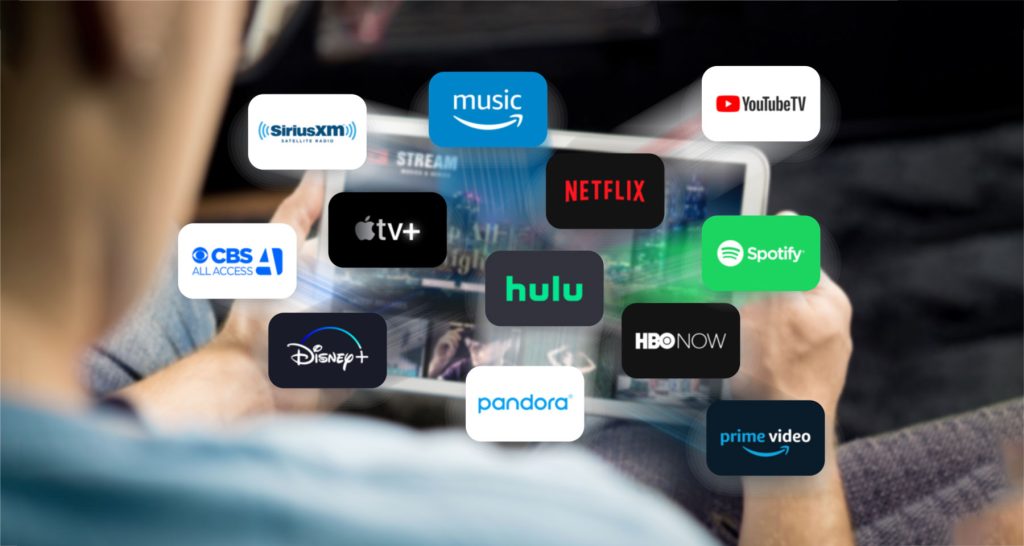 5. Unlimited subscription model
Limitless subscriptions are when a buyer can pay a set amount for unlimited use of a group of products, despite being the most uncommon in the world of e-commerce. After then, the consumer or a group of friends and family can use these products.
This business model is typical of burger restaurants where, when you make a purchase, you are given limitless refills of your beverage.
6. Pay-as-you-go subscriptions
The convenience subscription E-commerce model is also used here, where the online shopper pays for the goods only as they are used.
I'll say it again: you won't see e-commerce companies using this. However, you can take into account this subscription model if you provide services as add-ons to your products.
For instance, if you sell cleaning supplies and also provide clearing as a service, you can employ the pay-as-you-go business model because your customers might not always want professional cleaning.
7. Premium member subscriptions
In this scenario, you encourage a customer to pay a minimal access fee in order to use your services. However, you also charge them extra money to access premium content.
Exclusive offers, discounts, or early access to products made in limited quantities might be included in this premium content. Shopify Plus is a prime example of a premium membership plan of Shopify development services. Shopify Plus offers all the services of Shopify and some more to help businesses grow faster.
Some popular SAAS B2C subscription e-commerce companies include:
Netflix subscription e-commerce has amassed a significant share of the US market over the years. In the first quarter of 2022, Netflix had about 74.6 million U.S. and Canadian subscribers. Netflix marketing is an integrated, agile approach to brand development and customer relationship management by using innovation, the adoption of cutting-edge technology, creative advertising, and real-time data analytics.
Netflix uses modern marketing techniques and channels to evolve with the market changes. Like Netflix, your brand can connect with customers across a variety of mediums, devices, and touchpoints with constant analysis and optimization. Netflix's modern marketing tools are data-driven, customer-centric, personalized, and omnipresent.
With Amazon Prime, you can access a small number of TV streaming services in addition to 2 million songs, playlists, thousands of books and magazines (a smaller selection than what is offered with Kindle Unlimited), online storage, the ability to avoid delivery fees for other purchases, and access to a smaller selection of TV streaming services. All of this is accessible for a reasonable monthly rate (or on annual basis at a lower cost).
The Media and Entertainment Distribution division of The Walt Disney Company owns and runs Disney+, an American over-the-top subscription video-on-demand service. With specialized content hubs for the brands Disney, Pixar, Marvel, Star Wars, National Geographic, and Star in some territories, the service primarily distributes movies and TV shows made by The Walt Disney Studios and Walt Disney Television. Disney also offers original movies and television shows.
Some popular SAAS B2B subscription e-commerce companies include
Salesforce is an American B2B cloud-based software company headquartered in San Francisco, California. It provides customer relationship management (CRM) software and applications focused on sales, customer service, marketing automation, analytics, and application development.
HubSpot is a B2B cloud-based CRM designed to help align sales and marketing teams, foster sales enablement, boost ROI and optimize your inbound marketing strategy to generate more qualified leads.
HubSpot is a software platform designed to help your company market and sell more effectively.
Shopify is a complete e-commerce platform that lets you start, grow, and manage a business. Shopify is a subscription-based e-commerce platform that helps businesses of all sizes sell physical and digital products. Shopify provides an extensive list of features, functionality, and benefits to e-commerce stores including built-in SEO, customization, Shopify POS, 24*7 support and maintenance, etc.
Twilio SendGrid is a cloud-based email marketing tool that assists marketers and developers with campaign management and audience engagement. Its key features include A/B testing, mailing list management, predefined templates, image library and reporting.
The application comes with an editing tool, which enables users to create responsive email templates and add fields. The campaign management feature lets marketing teams segment contacts based on engagement metrics and customer data. Further, the system includes domain authentication, compliance, and ISP outreach to optimize email delivery.
AWS launched in 2006 from the internal infrastructure that Amazon.com built to handle its online retail operations. AWS was one of the first companies to introduce a pay-as-you-go cloud computing model that scales to provide users with computing, storage or throughput as needed.
AWS offers many different tools and solutions for enterprises and software developers that can be used in data centers in up to 190 countries. Groups such as government agencies, education institutions, nonprofits, and private organizations can use AWS services.
At its core, Azure is a public cloud computing platform—with solutions including Infrastructure as a Service (IaaS), Platform as a Service (PaaS), and Software as a Service (SaaS) that can be used for services such as analytics, virtual computing, storage, networking, and much more. It can be used to replace or supplement your on-premise servers.
The Azure cloud platform is more than 200 products and cloud services designed to help you bring new solutions to life—to solve today's challenges and create the future. Build, run, and manage applications across multiple clouds, on-premises, and at the edge, with the tools and frameworks of your choice.
Microsoft Office is a suite of applications designed to help with productivity and completing common tasks on a computer. You can create and edit documents containing text and images, work with data in spreadsheets and databases, and create presentations and posters. Word. Excel. PowerPoint.
SAP is one of the world's leading producers of software for the management of business processes, developing solutions that facilitate effective data processing and information flow across organizations.
Founded in 1972, the company was initially called System Analysis Program Development (Systemanalyse Programmentwicklung), later abbreviated to SAP. Since then, it has grown from a small, five-person endeavor to a multinational enterprise headquartered in Walldorf, Germany, with more than 105,000 employees worldwide.
NetSuite provides the #1 cloud enterprise resource planning (ERP) business management suite and is used by more than 31,000 organizations and subsidiaries in over 217 countries and territories. This software suite unifies core business processes that include financials, CRM, ecommerce, inventory, HR, professional services automation, and more via a single, fully integrated system.
NetSuite modules are used by customers across a wide variety of industries to run efficiently and effectively in the modern business environment. With cloud-based engineering, NetSuite can be accessed from any device and anywhere in the world that has an internet connection.
Mailchimp is an all-in-one B2B marketing platform that helps you manage and talk to your clients, customers, and other interested parties. Our approach to marketing focuses on healthy contact management practices, beautifully designed campaigns, and powerful data analysis. We're here to help you become an expert marketer.
A subscription e-commerce business offers customers a practical, individualized, and more cost-effective option to routinely purchase what they need.
However, the benefits don't simply apply to customers. A subscription service has various advantages for your e-commerce store as well.
A steady and predictable revenue stream
Regular e-commerce shops have significant monthly variations; however, a subscription business model enables you to predict exactly how much money will be generated each month.
Additionally, being able to foresee your money stream will improve your ability to plan your finances and make wiser business decisions.
Easier inventory management
Inventory management can make or break e-commerce firms, as you undoubtedly already know.
However, since you sell subscriptions, you are aware of exactly how many customers you have and how much inventory you will require.
Higher probability of positive cash flow
The time between spending money on customer acquisition and the point at which these costs have been covered by sales is one of the most stressful periods for e-commerce business owners.
However, with a subscription model, you will typically receive the full amount up front, increasing the likelihood of a positive cash flow and decreasing the likelihood of stress brought on by cash flow.
Lower customer acquisition costs
A pay-per-product pricing structure necessitates ongoing marketing and sales expenditures in order to draw in new clients.
However, keeping an existing customer is five times less expensive than finding new ones.
Additionally, as long as you maintain customer satisfaction, you may significantly lower your customer turnover and new client acquisition expenses while experiencing continued growth in your profit margins.
Establishes a highly loyal customer base
Customers who return spend 67% more than those who don't. That's not all, either.
They are also 5x more likely to repurchase, 5x more likely to forgive, 4x more likely to refer, and 7x more likely to test a new service, according to a Temkin Group analysis.
Their lifetime worth to your company will be high, and since customers already make regular purchases from you, your marketing spend to keep them will likewise be modest.
Brings more opportunities to build relationships & expand revenue
A steady stream of orders makes it possible to get to know your clients better.
Knowing how to use can help you continually improve the shopping experience and attract new customers.
A subscription-based business model also makes it easier to interact with customers continuously across channels. Customers are considerably more open to your promoted up-sells and cross-sell as a result of the relationship you build with them.
The e-commerce sector will continue to be dominated by subscription experiences. If you decide that subscriptions are the appropriate choice for your brand, consider which subscription business model best suits your goals as a company and if you should create your own subscription experience or collaborate with an existing subscription platform. This will guarantee that you get started quickly and that your program is successful right away.
PROS is an internet marketing and web development agency. We have developed over 100000 web pages and successfully developed some of the most complex web stores. Please contact us for Digital marketing, SEO, Web development, Shopify Development services, etc.
Get in touch with us today.
Deepak Wadhwani has over 20 years experience in software/wireless technologies. He has worked with Fortune 500 companies including Intuit, ESRI, Qualcomm, Sprint, Verizon, Vodafone, Nortel, Microsoft and Oracle in over 60 countries. Deepak has worked on Internet marketing projects in San Diego, Los Angeles, Orange Country, Denver, Nashville, Kansas City, New York, San Francisco and Huntsville. Deepak has been a founder of technology Startups for one of the first Cityguides, yellow pages online and web based enterprise solutions. He is an internet marketing and technology expert & co-founder for a San Diego Internet marketing company.