Top 10 Technologies Revolutionizing Ecommerce Business
Top 10 Technologies Revolutionizing Ecommerce Business
Technology has impacted ecommerce faster than ever and has opened new opportunities for businesses to succeed online. It has transformed the way consumers connect with brands and has empowered them to find products & services easily and quickly. Customers can find the best deals and track their orders with new ecommerce technologies. Here are the top 10 ecommerce technologies which have changed the way people do business online:
1. Online Marketplaces (Google Shopping, Amazon)
Online marketplaces enable sellers to sell their products and services to customers from a large platform. Online industry giants like Amazon have deployed Kiva robots to selected warehousing plants and have created potential savings in millions. The ecommerce stores can sell their items directly on Google using Google Shopping. It allows sale in a more desirable format than standard search or display network ads.
The traditional emphasis in the ecommerce industry has always been on the shopping experience from the viewpoint of the buyer. In addition to promoting seamless buying experience, technology is also working to the advantage of the seller. Micromanagement can be alleviated as the sellers need not micromanage at every aspect of the ecommerce business. Communication with the potential buyers has become easy due to the expanding communication avenues.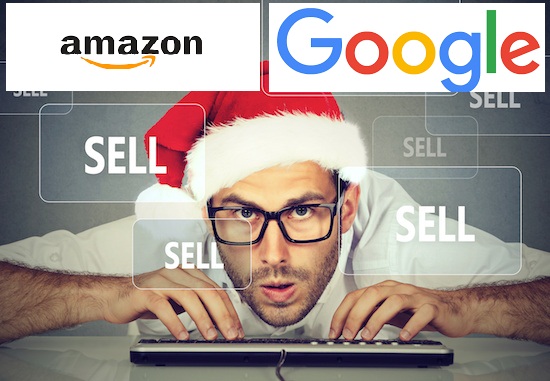 2. Mcommerce (Mobile Apps, Mobile Shopping)
In order to increase its prominence, ecommerce has shifted to mobile platforms resulting in the emergence of mcommerce. The mobile-oriented shopping experience can help the customers to familiarize themselves with new and relevant purchase options. Businesses can use location-based marketing to know the geographical place of a customer and offer them services and products that are oriented to a specific location.
3. Chatbot (Facebook Messenger, Assistant Chatbots etc.)

One of the many reasons for the success of ecommerce is the two-way communication mediums. You don't have to predict behaviors and issues of the customers; you can hear it directly from customers. The needs and problems of the customers can be understood by the businesses by establishing a personalized, real-time, one-on-one conversation with customers. One of the best conversational marketing tools is the chatbots as they offer customers with answers using conversations that are taken from various channels. Nowadays people get lots of promotional emails but businesses can talk with the customers using mobile messaging apps.
4. The Internet of Things (IoT)
The Internet of Things (IoT) is the latest buzz when it comes to technology. Just like artificial intelligence, IoT devices have a great impact on the IT workplace as the data flows from the IoT significantly strengthening the digital marketing industry. The advantages that the companies get from the data generated by networked devices and machines are overwhelming.
5. Image Search
In order to provide the best services to the customers, ecommerce businesses are using multiple technologies. Image Search Technology is one such technology that has been integrated on the websites so that it becomes easy for the customers to take the photo of products around them and can find similar products on a different website with the best deal. Integrating image search on your website will immensely boost the revenue of your business.
6. New Digital Marketing Techniques (AI, VR, AR, Marketing Automation etc.)

Online marketing has been largely affected by the latest digital marketing technologies like artificial intelligence (AI), internet of things (IoT), visual reality (VR), augmented reality (AR) AI, marketing automation and more. AI has been increasingly used in digital marketing to save resources and to answer large-scale queries in a targeted way. Marketing automation, augmented reality and virtual reality (AR/VR) can be called the drivers of change and this massive change will decide how every aspect of marketing is executed.
7. Seamless Payment Processing
Modern shopping habits involve cross-channel research, consideration, and purchase which means that the customers have to be provided with what they want and when and where they want it. Businesses can interact with the customers face-to-face through video chat while as the customers can be guided through complex procedures seamlessly through co-browsing. The technology of screen sharing can be used by the customers and the agents to solve any problems difficulties with filling out forms, completing transactions, etc. Such communication systems propel an interconnected journey all the way through the purchase.
8. Voice Shopping
The rapid growth of online shopping has lead to the inception of new technologies like voice-activated smart devices which have improved the ecommerce experience of the consumers. It is more convenient to use voice-activated smart devices. It delivers an at-home shopping experience which is faster and more efficient. The best example of voice shopping is Alexa – a service from Amazon that allows you to place orders through Amazon with just a voice command.
9. One-Click Checkout
This technique allows customers to make online purchases with just one click as the information about the payment that is required to make the purchase has been entered by the customer already. It means the customers need not use the shopping cart software to purchase an item. An online shopper does not have to put billing and shipping information manually but can use a predefined address and credit card number to purchase one or more items.
10. 3D Imaging
With all the convenience provided by the online shopping, ecommerce still had a limitation of not being able to allow a customer to study the product from all possible angles before purchase. But now with 3D imaging, a customer can get a graphical 3D product representation that is also interactive. 3D technology is a must-have for ecommerce as it allows a customer to see all the parts of a product, zoom in or out, rotate and view its motion before deciding to purchase it.
Conclusion: The latest ecommerce technologies are necessary for online retailers if they want to stay ahead of the competition. The success of any ecommerce business can be boosted if they invest in these technologies. Adopting them will create better business-customer relationships and help to stay on top of the technology transforming ecommerce.