Marketing automation is the technology that helps small businesses and large corporations automate and streamline their marketing and sales engagement processes. Marketing automation software and tools can generate more leads; convert more leads to sales, and optimize ROI for your online business. The marketers can use this technology to automate repetitive tasks such as sending emails, maintaining social media, tracking website interactions, and managing many other tasks. Every feature and function that forms the role of the marketer in an organization is centralized by marketing automation. The ability of a marketing automation platform to integrate with other sales and marketing tools such as CMS, CRM, social media, meeting software, etc. is crucial in providing a centralized platform for data management and analysis. Below are the top 10 marketing automation leaders that you should be following in order to understand marketing automation better.
1. Brian Halligan & Dharmesh Shah –  Co-Founders of Hubspot
HubSpot was founded by Brian Halligan and Dharmesh Shah in 2006. Before HubSpot, Brian was a venture partner at Longworth Ventures and VP of sales at Groove Networks. He has co-authored two books, "Marketing Lessons from the Grateful Dead" and "Inbound Marketing: Get Found Using Google, Social Media, and Blogs". In 2011, Brian was named as the Ernst and Young's Entrepreneur of the Year. He was also recognized as Glassdoor 25 Highest Rated CEO in 2014 and 2015. Both Dharmesh & Brian always made new innovations to streamline and automate the process of social media marketing, web analytics, content management, and search engine optimization.
2. Ryan Holmes – Founder and CEO of Hootsuite
Ryan Holmes is the founder and CEO of Hootsuite – a social media management company having more than 16 million users. He branched out from Invoke and created Hootsuite, which is now a global company. It is one of the popular social media management tools in the world used by both big corporations and regular folks alike, to manage their brands, automate their social media tasks and various social media feeds.
3. Marc Benioff – CEO of Salesforce
Marc Russell Benioff is an entrepreneur, author, and the founder, chairman, and CEO of Salesforce which is a San Francisco based cloud computing and social enterprise software-as-a-service (SaaS) provider. Benioff coined the term "platform as a service" as he considers SaaS to be the model that would replace traditional enterprise software. He has authored "Behind the Cloud: The Untold Story of How Salesforce.com Went from Idea to Billion-Dollar Company-and Revolutionized an Industry".
4. Aaron Bell, Peter Krivkovich, Valentino Volonghi, Adam Berke – Co-Founders of Adroll
Adroll allows businesses to compete online and increase revenue. It is a platform that makes your display, social, and email advertising work together so that you can get more revenue with less effort. It was founded by Aaron Bell, Peter Krivkovich, Valentino Volonghi, and Adam Berke. The technology that Adroll works on can automate your marketing which can lead to smarter decisions and increase the growth of your business. With Adroll, it has become easier to get new audiences and more customers. The brands of all sizes can create personalized ad campaigns using the company's innovative and user-friendly marketing platform based on their own website data. AdRoll provides unmatched transparency with a 97% customer retention rate reaching across the largest display inventory sources, including Google AdX and Facebook Exchange.
5. Phil Fernandez, Jon Miller, and David Morandi – Co-Founders of Marketo
Phil Fernandez
Phil is the former chairman and CEO of Marketo – a software company offering powerful marketing automation solutions that help marketers in digital marketing in order to engage customers and prospects. Phil has authored Revenue Disruption (Wiley, 2012) which suggests bold and innovative strategies that can transform the sales and marketing of any company and increase its revenue. He is a Silicon Valley veteran, a well-known writer and speaker on various topics including digital marketing, marketing automation, big data, and entrepreneurialism.
Jon Miller
Jon is a VP and co-founder at Marketo. He has authored various Definitive Guides including Marketing Automation, Engaging Email Marketing, and Marketing Metrics & Analytics. He is a marketing technology innovator and was named a Top 10 CMO for companies under $250 million revenue in 2010.
David Morandi
David makes Marketo's technology powerful and enterprise class, yet user-friendly by using his rich technical background and over 25 years of enterprise and application software architecture and design experience. Lately, he was CTO at Epiphany, and he has also worked as software development and management for Xerox Palo Alto, Network Computing, Inc., Metaphor Computer Systems and Masstor Systems.
6. Mark Organ, Steven Woods, Abe Wagner – Eloqua Co-Founders
Eloqua is software as a service (SaaS) platform for marketing automation which helps B2B marketers and organizations to manage marketing campaigns and sales lead generation. In December 2013, Oracle acquired Eloqua for approximately $810 million.
Mark Organ
Mark Organ co-founded Eloqua Corporation in 1999 and was its Chief Executive Officer since 1999.  Mark has served as the President of Eloqua Corporation and has extensive experience in marketing and financial strategy.
Steven Woods
Steven was the co-founder and Chief Technology Officer of Eloqua. He has written on many topics related to demand generation and the latest transitions within the marketing profession. He usually writes on his blog Digital Body Language and is the author of the book by the same name.
Abe Wagner
Abe Wagner is one of Eloqua's three founders. The successful completion of this SAS 70 Type II audit for 2009 makes Eloqua the safest and most reliable marketing automation provider. It is the category-defining marketing automation leader and provider of expertise for the marketers worldwide.
7. Ben Chestnut, Dan Kurzius, Mark Armstrong – Co-Founders of Mailchimp
Ben Chestnut
Ben Chestnut is the CEO and co-founder of MailChimp, an email marketing company and a leading marketing platform for small business. He co-founded Mailchimp in 2001 and continued to democratize marketing technology for small business in order to create the latest products which will prove helpful in the growth of customers.
Dan Kurzius
He co-founded MailChimp with Chestnut. Each own 50% of Mailchimp and in 2018, Mailchimp has expected revenues of $600 million. Anyone can use tools provided by Mailchimp to grow their business online.
Mark Armstrong
Mark Armstrong is one of the founders of the cloud-based email management service MailChimp.  They started working on the software as a side project but it gained fame quickly.
8. Adam Blitzer – Founder of Pardot
Adam Blitzer is an executive vice president of Salesforce Sales Cloud. Prior to leading Sales Cloud, Adam co-founded Pardot, which aids marketers to create more leads, generate more pipelines, and empower sales to close more deals. He co-founded Pardot in 2006 and serves as its Chief Operating Officer (COO) and Vice President of marketing. He has also worked as a senior email marketing consultant for InterContinental Hotels Group, a consultant at Moxie Interactive, and served in an advertising agency in Japan for four years.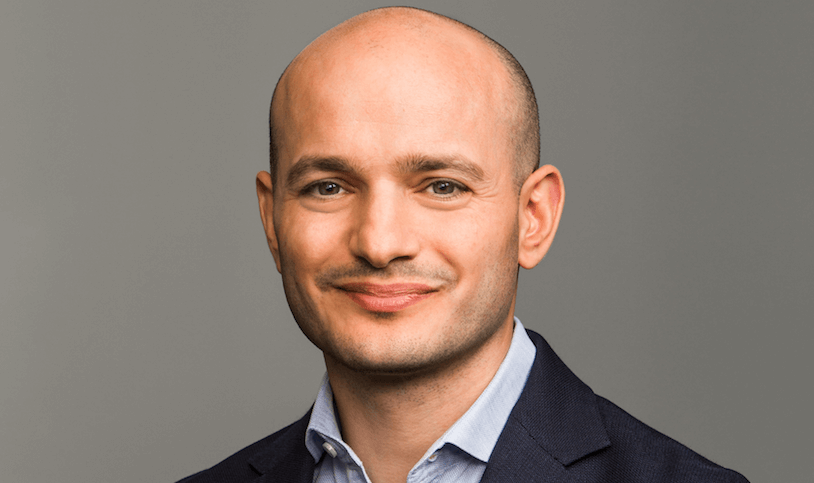 9. Eoghan McCabe – CEO and Founder of Intercom
Eoghan McCabe is the CEO at Intercom – the first customer platform in the world that helps to accelerate the growth of internet businesses. He is the founder of Contrast which is an award-winning software design consultancy. He is also the co-founder of a developer tool startup called Exceptional.
10. Clate Mask – Founder and CEO of Infusionsoft
Clate Mask is an entrepreneur and co-founder and CEO of Infusionsoft. Mask is the co-author of Conquer the Chaos – a New York Times best-selling book. He is an author at VentureBeat, Entrepreneur and Fast Company.
Infusionsoft is the marketing automation tool for everyone includes all-in-one email marketing, customer database, ecommerce, and advanced online marketing metrics and tracking. It streamlines the process of sales for small businesses.