Digital marketing is one of the most important aspects of executing logical business decisions for leaders in the market today. Digital marketing has become a vital aspect of every business regardless of the size & type. Companies can connect with the customers online to grow their business as people are increasingly spending their time online and due to which digital marketing has turned into one of the most important trends for the advertisers worldwide. It might seem nerve wrecking to keep track of the latest digital strategies and all the updates of the changing environment for the growth of the business. One of the best and easiest ways to learn what is working in the marketplace is to keep up with the leading online marketing professionals. Below are the top 10 digital marketing experts and influencers you should follow in 2018-2019:
1.Mark Zuckerberg – Co-Founder and CEO of Facebook
Mark Zuckerberg is the co-founder and CEO of Facebook. Facebook has 1.44 billion monthly users. The contextual ads on the pages of the social network are the source of the basic earnings of Facebook. Mark Zuckerberg is a great strategist. He aims to get companies under Facebook's umbrella that can work as independent entities. He acquired Instagram in 2012. In 2013, he introduced a new project 'Internet.org', in collaboration with cellphone firms like 'Qualcomm', 'Samsung', 'Opera Software', 'Ericsson', 'Microsoft', 'MediaTek', and 'Reliance'. This project was launched with the aim of enabling widespread use of the internet in developing countries. Currently, he is one of the world's youngest billionaires. He is named as the Person of the Year in January 2010 by the TIME magazine.

2. Evan Spiegel – Co-Founder & CEO of Snapchat
Evan Spiegel is an American Internet entrepreneur and the co-founder of Snapchat: the photo- and video-sharing app. Millions of people worldwide use this photo sharing and social networking service for business and personal use. According to Forbes, Spiegel was estimated to be worth $3.2 billion in 2018.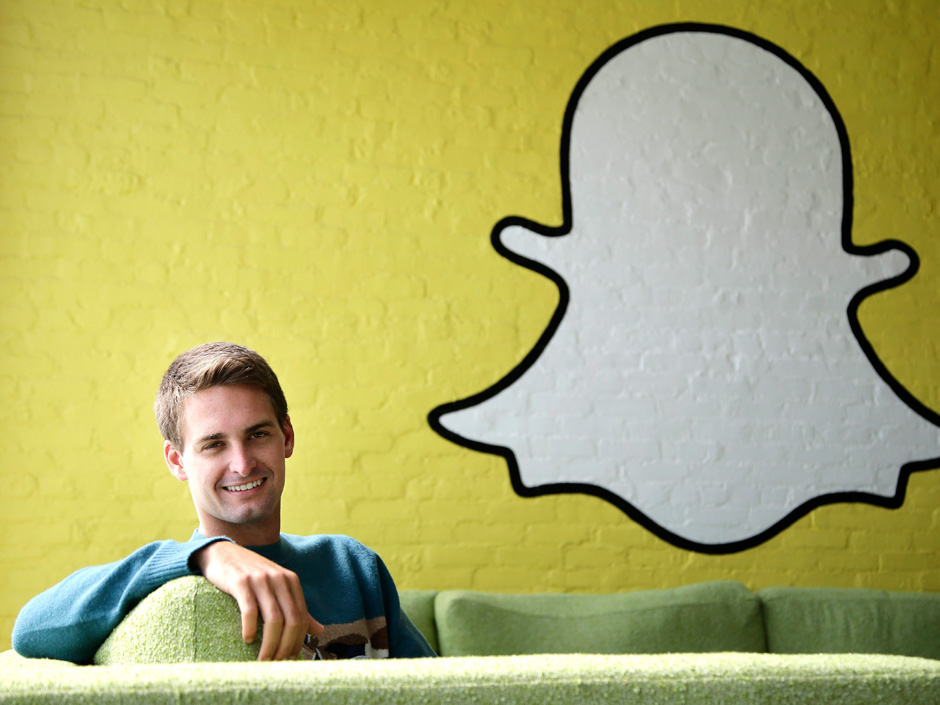 3. Kevin Systrom and Mike Krieger – CO-Founders of Instagram
Kevin York Systrom, an American entrepreneur and programmer, and Mike Krieger – a Brazilian entrepreneur and software engineer are the founders of Instagram. Kevin has also worked as a product marketer at Google for two years and it was Mike who made the updates for Instagram for the first 3 years it was public. Instagram was sold to Facebook for US$1 billion in cash and stock in 2012.
4. Avinash Kaushik – CEO & Co-Founder of Market Motive Inc and the Digital Marketing Evangelist for Google
Avinash Kaushik is an Indian entrepreneur, author, and public speaker. He is the Digital Marketing Evangelist for Google and the co-founder of Market Motive that provides online courses to help brands with latest digital strategy. He is the author of the best-selling books Web Analytics: An Hour A Day and Web Analytics 2.0. Avinash is known to be a reliable voice on the way executive teams can leverage new and latest digital marketing strategies which can equip them to outsmart their competitors and attain a better financial outcome.
5. Joost De Valk – Founder & CEO at Yoast
Joost de Valk is the founder and CEO of Yoast which helps you with your website optimization. He is a web developer and a digital marketer. Yoast SEO is currently active on more than 8 million websites and available for four open source platforms. Yoast plugins help you to optimize your website's SEO, usability and conversion. Some of the top WordPress plugins by Yoast include Yoast SEO, Video SEO plugin, Local SEO plugin, News SEO plugin, Local SEO for WooCommerce and WooCommerce SEO plugin.
6. Steve Huffman – Co-Founder CEO at Reddit
Steve Huffman is an American web developer, the co-founder and current CEO of Reddit – a content sharing website. He was named in 30 under 30 list of Inc. in 2011. Huffman is an advocate for net neutrality rules. In 2006 Conde Nast acquired Reddit but Steve came up with another successful start-up – Hipmunk: the airfare search-engine site. Hipmunk allows the user to find the hotels and tickets instantly. Steve is more than just a great programmer. He is innovative in his approach.
7. Neil Patel – Co-Founder of Neil Patel Digital, Crazy Egg, KISSmetrics
Neil Patel is the New York Times bestselling author and is recognized under top 100 entrepreneurs under the age of 30 by President Obama and under top 100 entrepreneurs under the age of 35 by the United Nations. He is 'One of the top 10 marketers' as per Forbes while as The Wall Street Journal calls him a top influencer on the web. His blog neilpatel.com is usually the first result when 'Online Marketing' is searched on Google. Neil is the co-founder of Crazy Egg, Hello Bar and is currently focused on a customer engagement & marketing automation platform called Kissmetrics. He has also provided his services to giants like Amazon, NBC, HP, and Viacom.
8. Rand Fishkin – Co-founder and former CEO of MOZ
Rand Fishkin is a renowned advisor, leading expert in SEO, content writing, product designer at Moz, and an online marketing expert. He is the Co-founder and former CEO of MOZ, one of the top search engine optimization tool for online marketing & SEO. He co-authored the books, "The Art of Seo: Mastering Search Engine Optimization" and "Inbound Marketing and SEO: Insights from the Moz Blog."
9. Larry Kim – CEO of MobileMonkey Inc. and WordStream
Larry Kim is the CEO of MobileMonkey Inc. and WordStream. He founded WordStream – a multi-million-dollar company in 2007. He is an expert in SEO, Facebook Advertising, and PPC, the author of Search Engine Land, and is among the top internet marketing experts.
10. Seth Godin – Founder and CEO – Do You Zoom, Seth Godin Productions, & Former CEO for Squidoo, Yoyodyne
Seth is an entrepreneur, best-selling author, and speaker.  He is the author of 18 best-selling books, including The Dip, Linchpin, Purple Cow, Tribes, and What To Do When It's Your Turn (And It's Always Your Turn) and has one of the most famous blogs in the world. In addition to being a renowned writer and speaker, Seth has also founded four companies, Do You Zoom, Seth Godin Productions, Squidoo and Yoyodyne. People around the globe have been motivated and inspired by Seth due to his focus on a variety of things from effective marketing and leadership to the spread of ideas and changing everything.