Importance of customer relationship management (CRM

)

Benefits of using a CRM

Top CRM platforms

Conclusion
Importance Of Customer Relationship Management (CRM)
Customer Relationship Management (CRM) helps companies to manage interactions and develop customer relationships to increase sales and profitability.
CRM makes it easy for businesses to organize and automate customer interactions across departments like sales, marketing, or customer service.
It improves efficiency and productivity by automating the process of managing customer relationships.
92% of businesses believe that CRM is a significant tool in achieving their revenue goals. (Super Office, 2021)

Investing in CRM is one of the top sales priorities of 13% of companies. (Hubspot, 2020)

Conversation rates may increase up to 300% using a CRM. (VAR Street, 2020)

CRM systems improve customer retention rates leading to a profit increase of 25% to 85%. (Tech Times, 2020)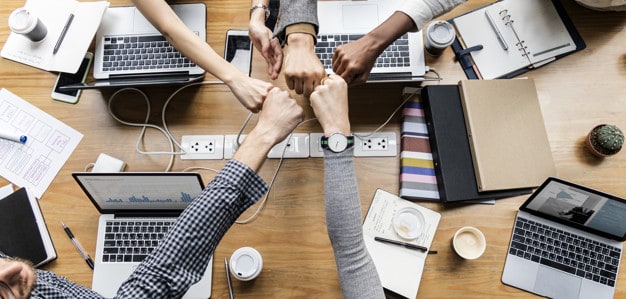 A CRM allows you to have a central database for all information about customers


If customer information is stored in many places then it won't be easier for the sales team to collect information about customers and prospects. Your sales team would be gathering such information when they should be using that time for selling.

Contact Management


A CRM system allows you to easily access and update all the customer information from contact details to service conversations. It organizes all lead and customer information in one place and automates data entry enabling a smooth sales process.

Lead Management


Users can monitor pipeline activities, tasks, and targets starting from prospect through to conversion.

Sales Forecasting


It will help the sales team to drive leads, have better visibility over their pipelines, and will give them a better understanding of how close they are to reaching their target.

Automating Tasks


Tasks like call and activity logging, etc can be automated with a CRM which will free the time of your reps. When your reps will have to spend less time on administrative work, they can give more time to the prospects.

Contact Between Employees
It provides you greater insights into both a high-level and on-the-ground picture of rep performance. The data will help you understand what is working and what needs to be improved.
Lots of CRM platforms offer marketing automation features. Others integrate with dedicated marketing automation products. Some features include:
Lead management

Email marketing

Lead scoring and qualification

Landing page creation

Web forms

Marketing analytics
Zoho CRM is a cloud-based, integrated customer relationship management platform that can be used by all businesses regardless of type and size.
It can automate routine sales, marketing, and support functions.

It helps to accelerate your overall process by decreasing manual data entry and eliminating redundancies.

You can increase leads, sales, and calculate sales performance with the help of Zoho CRM.

It offers omnichannel support for phone, email, live chat, social media, and in-person meetings.
Salesforce provides a cloud-based customer relationship management (CRM) software solution that can be used by businesses of all sizes to increase sales, automate tasks and grow their business.
Salesforce CRM offers:
Lead and Contact Management

Sales Opportunity Management

Workflow Rules and Automation

Customizable Reports and Dashboards
HubSpot is a complete CRM platform that provides you tools to increase leads, sales, streamline customer service, or develop a website. It helps you to analyze and process customer interaction.
HubSpot CRM for Sales Leaders: You can automatically update reports and know how your team is tracking toward the quota.

HubSpot CRM for Salespeople: You no longer need to spend time on menial tasks as HubSpot CRM offers a complete suite of sales productivity tools enabling you to sell more.

HubSpot CRM for Customer Service Teams: All the tools that are required to organize communication and keep your whole team focused on the customer are offered by the HubSpot CRM.
Microsoft Dynamics CRM helps drive sales productivity and marketing effectiveness. You can get this software delivered on the cloud, hosted, or on-premises.
Marketing: It helps you to improve your customers' journey, develop multichannel marketing campaigns, and drive leads. You can use planning and tracking tools to streamline your sales and marketing teams.

Sales: It empowers sellers to better understand customer needs, engage more effectively, and win more deals. You can use AI capabilities to monitor customer relationships and automate sales execution.

Customer Service: It will help you to deliver effortless service through all channels and provide required tools to the customers and agents for fast and perfect resolution, every time.
SugarCRM helps your marketing, sales, and services teams to work together throughout the complete customer lifecycle for better experiences.
It helps you to market with insight and engage your most promising prospects.

You can sell smarter and develop better experiences and lasting relationships.

It allows you to serve exceptionally by providing effective and quick support to the customers.
It can be overwhelming to choose the right Customer Relationship Management (CRM) system for your business. Pay attention to the different features and tools provided by the CRM and select the one that is best suited and instrumental for the growth of your business.
Deepak Wadhwani has over 20 years experience in software/wireless technologies. He has worked with Fortune 500 companies including Intuit, ESRI, Qualcomm, Sprint, Verizon, Vodafone, Nortel, Microsoft and Oracle in over 60 countries. Deepak has worked on Internet marketing projects in San Diego, Los Angeles, Orange Country, Denver, Nashville, Kansas City, New York, San Francisco and Huntsville. Deepak has been a founder of technology Startups for one of the first Cityguides, yellow pages online and web based enterprise solutions. He is an internet marketing and technology expert & co-founder for a San Diego Internet marketing company.