Twitter has long been a place people get to know brands and learn about new products—79% of people on Twitter say they like to discover what's new. Although it takes time and effort to grow a Twitter following, the result is an engaged community with whom you can share your latest product offerings, receive feedback, give updates, and join in the broader conversation.
With Twitter collaboration, Shopify merchants can start using and benefiting from the Twitter sales channel, which lets merchants put their products directly in front of your customers on Twitter. You can connect with an audience already following and engaged with your brand, reach new, enthusiastic customers excited to talk about your products, and manage it entirely within Shopify.
To help you make money from your business on Twitter, Shopify has partnered with Twitter to introduce a new program called Buy and Sell on the platform. With this new partnership, Twitter users will receive notifications whenever a new product has been added to your Shopify store. Twitter users can click on your Shopify store link and see detailed product information, or they can click on the Twitter link and be notified when a new product is being added to your Shopify store.


Twitter is expanding its reach into online commerce with a partnership between Shopify and the social network. Starting today, Shopify merchants can post their products directly on Twitter Professional Profiles, directing users to their own product pages. Initially available only to selected businesses, Twitter is now open to all users, giving brands extra display options. Twitter is also working on adding product listings and "Shop" buttons to its profiles.
The new partnership between Twitter and Shopify is a first for commerce platforms. Twitter's hundreds of millions of users represent a vast pool of potential connections for independent merchants. The two companies are aiming to turn conversations about commerce into real-world results. In the process, Shopify is opening a whole new vista in social shopping. Here are some of the benefits of using Shopify on Twitter.
For one, it allows retailers to showcase up to five products directly on Twitter's profile. Additionally, merchants can advertise up to 50 of their products through Twitter's Shop tab. Shopify declined to estimate how much the Twitter partnership would impact their sales, but other partnerships have already quadrupled orders through Shopify. The new feature also allows merchants to share product information and tease future products. In addition to enabling merchants to showcase products and keep their followers informed, Twitter is also experimenting with live shopping features.
With this partnership, Shopify aims to connect with buyers across all platforms. By offering products directly on Twitter, merchants can expand their reach beyond their local market by promoting their products on Twitter. Customers can click on the links to shop for products directly from their Twitter profiles. The Twitter-powered feature is available for Twitter merchants in multiple locations. Shopify has also announced tie-ins with Apple, Google, and other major companies.
Twitter has announced a new partnership with Shopify to offer its merchants a new way to sell their products. Twitter Professional Profiles will feature the merchant's products, re-directing visitors to the merchant's storefront. Using Twitter's sales channel app, merchants will also benefit from the ability to automatically update their product catalogs, reducing manual updates. If you're a Shopify merchant, sign up for the new integration and start selling on Twitter!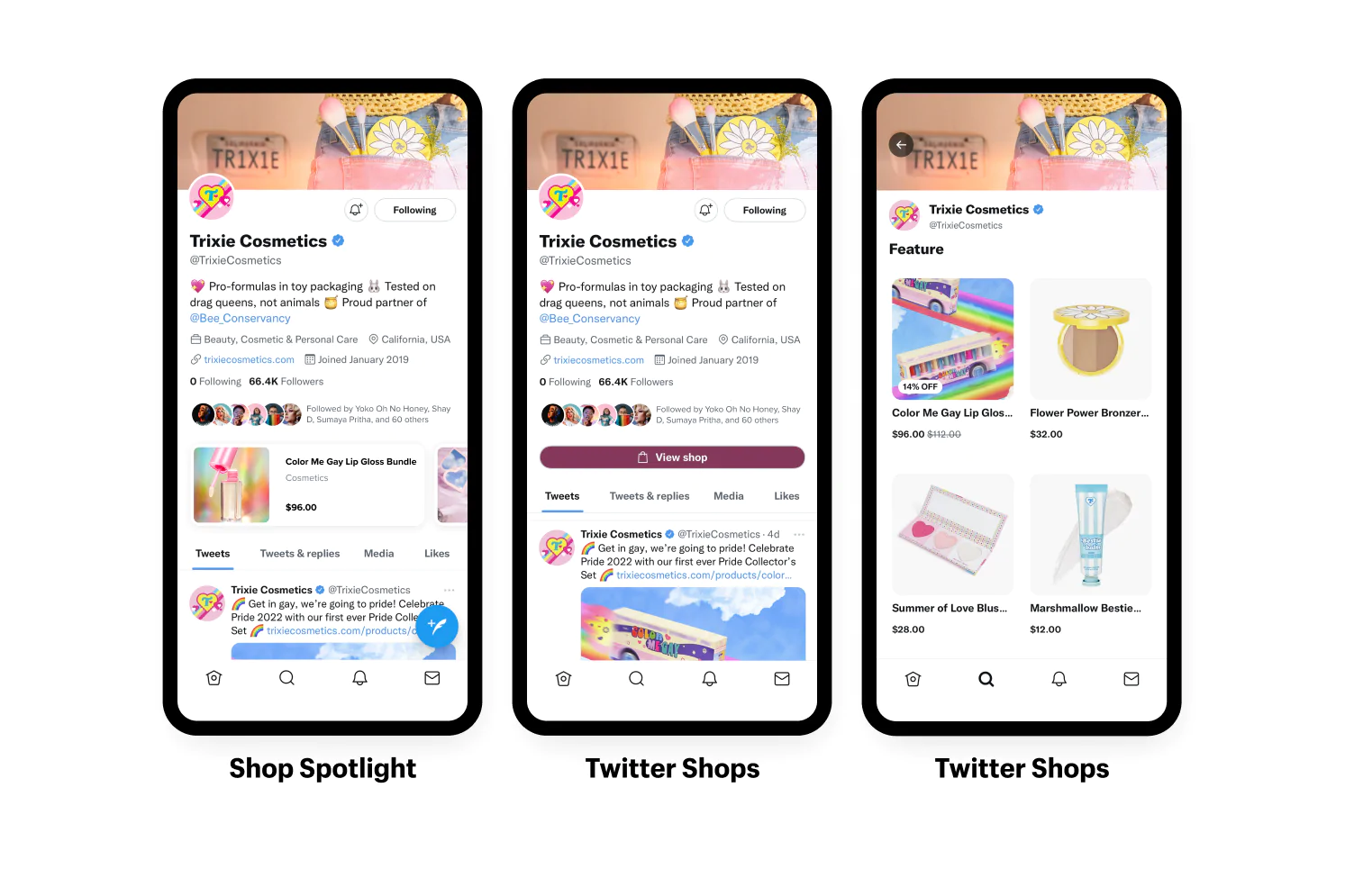 The new Shopify integration with Twitter offers merchants a prominent way to draw attention to their online sales. Merchants can post details about their products in tweets and gather all their products in one view. Twitter has a robust ecommerce platform that is separate from its social network, but its integration with Shopify will allow merchants to offer their products to customers everywhere. While the company declined to provide sales figures, it did reveal that sales through other partnerships with other social networks have quadrupled in the first quarter of this year.
Shopify's partnership with Twitter offers merchants a chance to tap into a vast audience by enabling "Buy Now" on Twitter. With this, Twitter users can visit a merchant's profile page and click on a product link to view more details about the product. If a consumer likes the product they can buy it in a click in the in-app browser. This new feature is a great addition for both merchants and Twitter users.
The new integration with Twitter allows merchants to display up to 50 products on their profile page. It allows merchants to add a "view shop" button to their Twitter profile or create standalone screens displaying products for sale. To view a product, a user can tap on its image and find more information about it, including price, name, and a link to the merchant's website. The Twitter integration with Shopify makes the experience seamless for both merchants and customers.
During the first quarter of 2022, Shopify reported that orders through partner integrations quadrupled year-over-year. Last year, shopping-related tweets reached 40 billion impressions. Thus, Twitter has become prime real estate for e-commerce. By enabling the integration, merchants can now showcase their products on Twitter and reach buyers on their social networks. This partnership is open to all merchants in the United States.
The new Twitter integration is not the only ecommerce platform to make it easy for merchants to sell their products. Aside from social media, Shopify has introduced a mobile-friendly version of its web-based software called SellNow. Twitter's new "Buy Now" button will be available for merchants who are located in the U.S. During the initial launch of the Twitter integration, a limited number of merchants can test the new feature.
Retailers have been waiting for Shopify to launch its new selling option on Twitter for a while, and now it has arrived. The Canadian tech giant partnered with payments processor Stripe to make it even easier for merchants to take payments with an iPhone. The new feature lets merchants sell products in stores using their phone number. This is great news for merchants who are testing the waters of selling in brick-and-mortar stores.
In addition to the Twitter partnership, the company also announced several new products today. A new twice-annual showcase will feature the latest commerce innovations, as well as tie-ins with Apple and Google. Apple's iPhone users can now pay with their phone using the Shopify app, and Google will allow merchants to share their inventory locally. All of these innovations will be available for merchants in the coming months.
The feature also works with existing Shopify storefronts, which means that merchants can promote up to 50 products on Twitter. They can also create a special tweet to showcase their items and highlight when they are available. This new feature will be available in select markets, including the U.S. and Japan. Once the deal is complete, Twitter will roll out Buy and Sell on Twitter to all sellers. While it is a great addition to any online store, merchants should consider its limitations before signing up.
The company has recently announced a 10-for-1 stock split that is scheduled to take place after markets close on June 28. The aim of the split is to make Shopify shares more accessible to retail investors and help them overcome recent declines in e-commerce sales. According to a recent report from Mastercard, e-commerce transactions declined 1.8% last year. However, in-store sales grew 10%. Ultimately, the global e-commerce market is projected to reach USD $55.6 trillion by 2027, growing at a compounded rate of 27.4%.
In addition to this new feature, Shopify has recently added the option to display items on a merchant's profile. Merchants will be able to display up to 50 items for sale and update them automatically. Users who click on these items will be directed to the merchant's website, where they can complete their transaction. If a customer clicks on a product through Twitter, they will be directed to their Shopify storefront.
Twitter's partnership with Shopify
Twitter's new partnership with Shopify could bring more e-commerce businesses to the platform, according to company president Harley Finkelstein. Twitter has a customer base of over 2 million merchants, which includes new digitally native brands and traditional brands expanding their reach into direct-to-consumer sales. Its user base grew 12% last year to 214.7 million, with 37.5 million U.S. users.
The new partnership allows merchants to highlight up to 50 items on their profile, and users will be taken directly to the merchant's site. In addition to the features mentioned above, Twitter is also experimenting with live shopping, where customers can shop for products while being redirected to the retailer's site. While it's too early to tell whether this partnership will become an enduring relationship between Twitter and merchants, it's a good first step towards connecting your merchandise with your customers.
Besides the partnership, Shopify has unveiled several new products in its latest release. It will offer a twice-yearly showcase, where the company will showcase the latest commerce innovations. In addition, Shopify has also announced tie-ins with Apple and Google, such as Tap to Pay on iPhone, and local inventory on Google. The new integration will make social shopping easier for merchants and increase the sales of their products.
Shopify will also launch a tap-to-pay feature, enabling U.S. merchants to accept payments through Apple iPhones. This is huge news for people just getting started or testing offline retail. Additionally, Shopify will offer a global merchant management platform. It will allow merchants to manage B2B operations, direct-to-consumer sales, and business-to-business operations. It will also give merchants the chance to promote their products via Twitter.
Twitter has a number of other partnerships with companies, including Instagram and Facebook, but their partnerships with Shopify are a different animal. These partnerships allow users to purchase products directly from the merchant's Twitter page without leaving their application. Twitter's partnership with Shopify, meanwhile, is more focused on providing merchants with the technologies they need to promote their brands on social media. If this is successful, it could lead to a huge shift in how consumers buy products.
Deepak Wadhwani has over 20 years experience in software/wireless technologies. He has worked with Fortune 500 companies including Intuit, ESRI, Qualcomm, Sprint, Verizon, Vodafone, Nortel, Microsoft and Oracle in over 60 countries. Deepak has worked on Internet marketing projects in San Diego, Los Angeles, Orange Country, Denver, Nashville, Kansas City, New York, San Francisco and Huntsville. Deepak has been a founder of technology Startups for one of the first Cityguides, yellow pages online and web based enterprise solutions. He is an internet marketing and technology expert & co-founder for a San Diego Internet marketing company.