B2C E-Commerce
B2B E-Commerce
Hybrid E-Commerce
Reasons to choose hybrid e-commerce
Advantages of Hybrid B2B And B2C E-Commerce Model
Challenges Of Hybrid E-Commerce
Conclusion
With increased client expectations and needs, we are seeing a shift in the B2B and B2C businesses' strategies. As entrepreneurs seek strategies to target both segments, the lines between them are blurred.
Many B2C corporations advertise to businesses, whereas B2B organizations prefer to offer 'direct to consumer (DTC). The removal of the barrier between the two types results in hybrid e-commerce.
A hybrid e-commerce platform enables firms to cater to both B2B and B2C markets. Many firms are considering switching because of its potential to transform the E-commerce market.
That being said, if you're considering joining the trend, here's all you need to know about hybrid e-commerce. The blog discusses the differences between B2B and B2C e-commerce, why you should switch, and examples of organizations that are ahead of the curve.
Selling products or services to individual clients is known as business-to-consumer (B2C). The sum for each transaction is lower, and the company often relies on a large number of clients to stay in business.
The consumer experience is highly individualized and frequently based on an emotional appeal. The sales process is designed to move prospects swiftly from initial curiosity to purchase, in a short cycle that can be repeated for each new customer.
Business-to-business (B2B) sales entail selling goods or services to other businesses, which might be in a single industry or across numerous industries. The total for each sale is usually higher, while the overall customer volume is lower.
In B2B sales, the customer experience is typically more sterile, and the sales process is more difficult due to the necessity of working with a group of individuals rather than an individual. A lengthy sales cycle can be caused by multiple stakeholders, industry-specific regulatory requirements, and rounds of negotiation.
Some B2C businesses have gone hybrid, but their numbers are dwarfed by the number of B2B businesses that have decided to begin selling DTC (direct to consumer.) According to Adobe, hybrid e-commerce is contributing to the long-term increase in sales, and the e-commerce market as a whole is predicted to have its first $1 trillion year in 2022.
The most difficult challenge for B2B enterprises venturing into the B2C market is their e-commerce systems. These are often focused on one type of customer (companies or consumers) rather than both. To develop seamless interactions across e-commerce, hybrid businesses require a platform that can give a high-quality user experience to all customers.
Reasons to choose hybrid e-commerce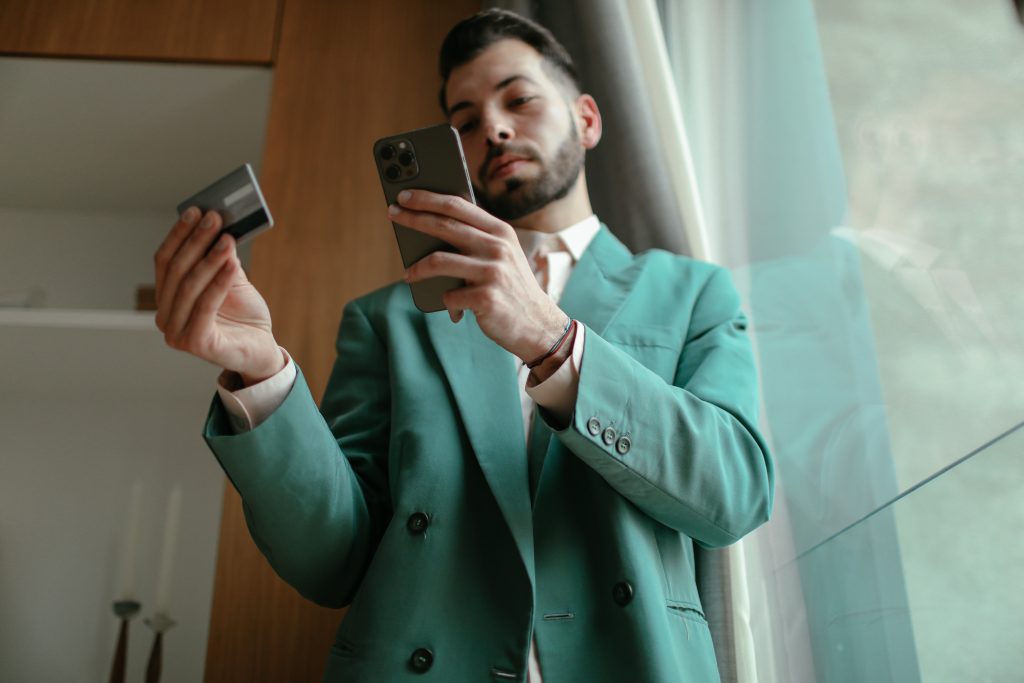 The differences between the B2B and B2C sectors is not confined to the type of the business. It goes beyond business planning, marketing tactics, and target markets. A hybrid e-commerce platform is not suitable for every business. However, a variety of factors allow a company to choose a diverse and highly adaptable platform.
Separate customer portals
Using a hybrid platform enables businesses to develop various customer portals. Businesses must tailor their tactics in response to increased DTC demand and severe pricing fluctuations.
Every client portal designed takes into account the fundamentals, as well as the target market, affiliation with the firm, order sizes, and volume of purchase. As a result, businesses may create a more customized e-commerce experience.
Although the target markets for B2B and B2C enterprises are very different, the products and information they sell are identical. Identical data on a non-hybrid platform explains why scalability is inefficient. A hybrid platform removes the potential of duplicate material.
Businesses can supply relevant content to diverse departments and markets using a single datastore without fear of duplication.
Omnichannel customer view
A unified dashboard enables organizations to see client data competently. Whether they want to analyze client journeys, review customer behaviors, or track customer engagement, a comprehensive view of all data enables both types of businesses to efficiently streamline tasks.
There are numerous prospects in the sector. However, as a result, competition is quite severe. If a company intends to establish a hybrid platform for its B2C or B2B operations, it must devote hours to research, customization, configuration, and personalization.
Why should buyers visit their website rather than a competitor's? As a result, businesses must differentiate themselves from the competition, and what better way to do so than by providing a comprehensive experience on a single platform?
Advantages of Hybrid B2B And B2C E-Commerce Model
There's a reason why successful businesses prefer a hybrid e-commerce model. There are various advantages to expanding into new markets. The following are some of the advantages of using hybrid e-commerce.
1) Strengthen Relationships
When B2B enterprises grow into B2C, they gain a better understanding of their customers' target population. B2B enterprises can build relationships with consumers and collect their own data to improve the customer experience and deliver better products to their business clients. The expansion also creates additional revenue sources for B2B enterprises, allowing them to strengthen their market position.
B2B enterprises can also build consumer-focused e-commerce stores that provide a more personalized experience for customers.

2) Scale Faster and Cheaper
E-commerce enterprises can grow more quickly without reinventing the wheel. A B2C e-commerce retail company, for example, that goes into wholesale will not need to invest in developing a new brand or items. They can boost their revenue potential by expanding into new areas with existing products.
Many brands in various industries offer their products wholesale to businesses (B2B) and directly to consumers (B2C). Consider every brand you've come into contact with in the last week. Dell, HP, Samsung, Nike, and nearly every food item on the grocery store shelves, among others, utilize hybrid commerce.

3) Expand Your Customer Base
By combining with the B2B market, B2C e-commerce enterprises can also use hybrid e-commerce tactics to extend their consumer base. As previously stated, the transition from B2C to B2B is quick and inexpensive.
Challenges Of Hybrid E-Commerce
If you're transitioning from B2B to hybrid, you'll need additional help from marketing specialists to understand how to create emotion-based campaigns that appeal to the typical consumer. If you're transitioning from B2C to hybrid, you may need to design more simplified landing pages and purchasing/payment alternatives tailored to business customers.
Real-world examples of companies that switched to hybrid e-commerce
Every day, more and more companies are realizing the significance of a hybrid e-commerce platform offers. Several big names have switched to hybrid platforms to sell their products.
The tech behemoth is constantly adapting to change. Their most recent significant step has been towards the hybrid world. They worked on bridging two separate business models in order to sell directly to businesses in-store and online.
They established many web stores using Magento Commerce 1x to assist them to reach their goals of adding more languages and local stores, linking the in-store and online experiences, and allowing B2B purchasers to have their own account dashboard.
Have you ever wondered how a furniture firm offers personalized furniture on the internet? Steelcase is one of these businesses. To assist its customers and businesses, it reinvented the entire e-commerce experience.
They were able to establish customer-centric web stores for B2B buyers, create a product customization engine for customers, and allow punch-out purchases using Magento Commerce as their hybrid platform.
Your hybrid e-commerce platform should consider both B2C and B2B buyer personas when designing user experiences for maximum customer satisfaction.
B2C e-commerce customers demand a simple purchasing process. They want a website that is simple to use and navigate, product recommendations, numerous ways to save, and a faster checkout process.
B2B purchasers expect to be able to build and repeat purchases using user rights and order management systems, as well as have access to business account pricing and credit alternatives.
A hybrid e-commerce platform may serve both B2C and B2B markets from the same system, allowing you to sell to both markets, conduct data analytics, and track trends and sales performance from a single dashboard.
Contact us for Shopify development, Web development, and Digital marketing projects.
Faisal Rafeeq is a content marketing specialist with experience in creating SEO-optimized content and marketing strategies. Faisal has been associated with Legal process outsourcing company and has made content on Shopify, Drupal, Digital Marketing, etc.