If you want to make your on;ine content more shopper-friendly, you need to focus on creating shoppable content. This content will help users to buy your products or services. You can do this by creating ads, posts, and images that are easy to buy. This is the future of online marketing. You must take advantage of this opportunity. 85% of executives report that social data will soon be their main source of business intelligence. Furthermore, 78% of consumers say they are more likely to purchase from a brand if they receive a positive social media experience. Shoppable content is a critical marketing strategy because it directs visitors to the products they want to buy. It cuts out the middleman and produces assets that are ideally suited to closing a sale.
Creating shoppable content
When it comes to digital marketing, shoppable content is an invaluable tool. It makes the buying process easier for users and gives marketers more data on conversions. In addition, shoppers can buy products directly from the content. This means that it's possible to boost average order value while attracting new customers. Fortunately, there are a number of ways to make your content shoppable, including using social media. Here are a few tips to help you get started.
First of all, understand your audience. What kind of content would they buy? Depending on your target audience, the type of product you sell, and the industry you are in, shoppable content is a powerful way to increase sales. Developing shoppable online content involves integrating a variety of elements that engage your audience. This means that your content should be designed in such a way that it will inspire a desire to purchase.
Social media is an excellent place to create shoppable content. If your products are attractive and visually appealing, social media is a great place to start. Create a business profile, enable shoppable content, and start posting with product tags. Once you've created a few shoppable posts, you're ready to launch the next phase of your shoppable content campaign. And don't forget to share your content with friends and family. Creating shoppable content will increase sales and increase your brand's credibility.
Traditional content marketing efforts aren't enough to attract new customers. Retailers and brands alike need to lower the friction between content and products. The best shoppable content aims to offer a seamless shopping experience for consumers. This will engage new audiences, boost discovery and convert more customers. You can use shoppable content across multiple platforms to create compelling digital content. The key to making your content shoppable is to create content your audience will want to engage with.
Creating shoppable ads in your online content is an effective way to drive traffic. These ads include clickable buttons that allow customers to buy products directly from the content. The design of shoppable content should be seamless and easy to navigate for users. This will reduce cart abandonment and create a seamless buying journey. Shoppable content can also help you showcase products and showcase your customers' experiences. Here are some tips on creating shoppable ads in your online content:
A good shoppable ad features an integrated image that displays several products in a single sponsored ad. This can increase average sales and convert first-time consumers. Influencers are a great way to use shoppable ads in your online content. Using their image, influencers can highlight your products and encourage conversions. A shopping cart is less likely to get abandoned, so this is a win-win for your brand.
Besides images, shoppable units can also include video advertisements. These types of ads allow users to browse through the products in a video, without disrupting the flow of the content. Creating shoppable ads in online content can also benefit traditional media outlets, such as magazines and newspapers. By creating shoppable video advertisements, you can make your content more appealing to consumers. The video will provide more exposure to your products and increase your brand awareness.
Creating shoppable ads in online content is important if you want to generate sales. Using rich content and videos is an effective way to increase your website traffic. With the right approach, it can significantly increase your sales. YouTube has many benefits for advertisers, including the ability to place videos in the middle of other content. One example of such a campaign is Wayfair's shoppable video ads. The video featured tutorials on different products, which resulted in 74% of viewers watching at least half of the video.
Creating shoppable posts online is a way to turn social media content into a selling channel. Instead of placing links to product pages in your posts, you can include products and/or pricing information. Shoppable posts help you attract customers who may be interested in your products but haven't yet made the purchase. By creating a shoppable post, you can leverage the content of your existing blog and convert it into an online sale.
In addition to product listings, shoppable posts help you highlight your best products. A good example of this is Bird Brooklyn's shoppable Instagram post, which features products and a caption describing an ongoing sale. Customers can click on images to shop for individual items. Another great way to drive sales through shoppable posts is through user-generated content. When people are shopping online, they are often seeking social proof, which includes photos and reviews from other customers.
Social media has evolved quite a bit since the days of Six Degrees. The function of these platforms has also changed. One of the latest changes is shoppable posts, which help brands and businesses increase their sales. Since shoppable posts are easily clickable, they are an easy way to attract new customers. While shoppable posts don't necessarily have to feature the entire sale, it is helpful to highlight the most popular items or those that are in short supply.
Shoppable Instagram posts can help you achieve the desired results by using strategic hashtags. They can also help you promote your product through influencer marketing campaigns. Instagram's new feature, called "Guides," makes it easy to create shoppable posts online. Using a guide can help you organize your content for your followers. You can include videos or images as well as a "Buy Now" button. By using shoppable Instagram posts, you can increase your online visibility and generate more revenue.
Creating shoppable images
Creating shoppable images for your online content isn't as difficult as you might think. Here's how to create them: First, upload the images you want to use. Then, in the middle panel, select the gallery option. This will make the images searchable and editable. To make them shoppable, you'll need to update your data feed to reflect the latest prices and product visuals.
Adding shoppable images to your online content will help boost sales and improve engagement. Shoppable images can complement your existing lifestyle imagery by displaying detailed product details. They're a great way to drive traffic and engagement to your content, and they'll make your site more convenient to navigate. And with an existing e-commerce platform, you'll be able to easily update your content with the latest products.
Besides enhancing your online content with shoppable images, optimizing these images for image search will increase your brand's visibility and increase sales. Make sure to use the right tags and meta information, and share your images on social media. Once they're optimized, make them shoppable and link to the right product page. When using shoppable images to drive sales, it's important to remember that consumers don't click on an image just because they like what they see, but because they feel a similar affinity with the celebrity.
Adding shoppable images to your content allows you to avoid the frustrations of overcrowding and give your audience what they're looking for in the moment of inspiration. In addition to enhancing your audience's experience, shoppable images also provide the link they need to buy multiple products. And because these images are clickable, they offer a seamless experience for both the reader and the brand.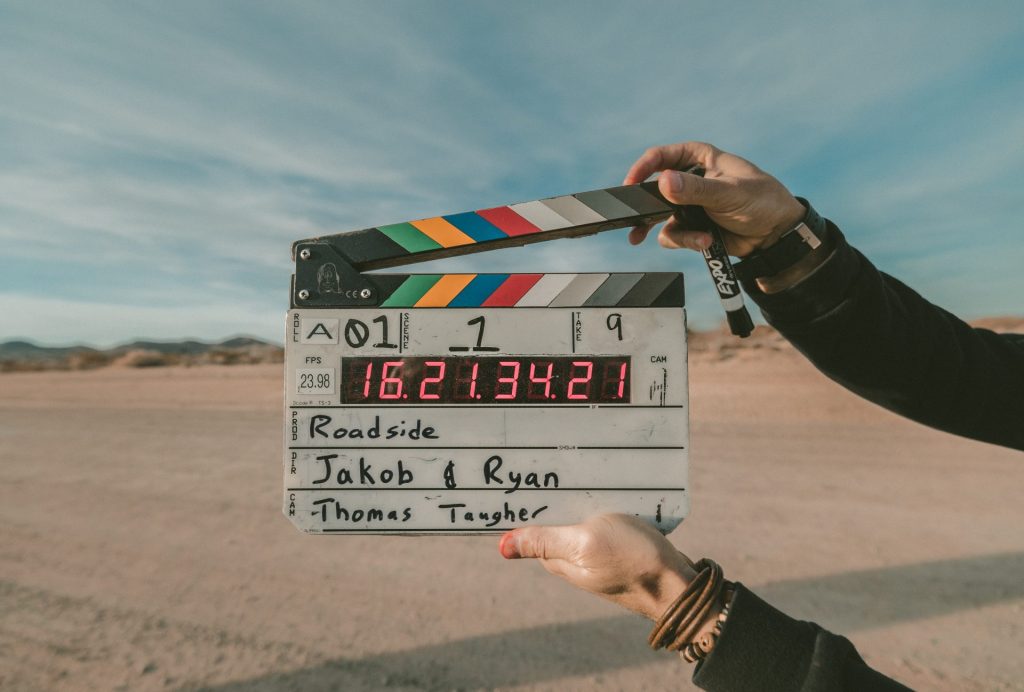 Creating shoppable videos
Creating shoppable videos is a great way to add an extra layer of interaction to your online content. By adding a link, image, or piece of text, viewers can click on it and be directed to your product page. You can even add a "Shop Now" button that takes viewers to your store or website to purchase the product. You can also include a QR code if you sell physical products.
A great example of a shoppable video is this one by Miracle Eye for their holiday gift guide. Another example is a video by Neiman Marcus, which features actress Taraji P. Henson and includes a clickable "Shop Now" button. Regardless of your business size, creating shoppable videos is an effective way to increase sales. In fact, it is one of the fastest-growing forms of advertising and marketing online.
Creating shoppable videos for online content is a great way to create a memorable customer experience. It will also boost revenue and engagement. More platforms are allowing video content to contain embedded links. This is a powerful way for retailers to target their marketing efforts during the big shopping seasons. When consumers are watching a video, they will be more likely to purchase the product they see. The benefits are tremendous, and you should consider creating shoppable videos for your online content.
Creating shoppable videos for your online content can increase sales and brand loyalty. Shoppable videos are more engaging than other formats of online content, and they also help to create a more realistic customer experience. They can also increase brand loyalty by giving consumers a look behind the scenes of your product. When used correctly, shoppable videos can significantly escalate your online content marketing strategy. In addition to increasing your sales, shoppable videos also help you build an emotional connection with your customers.
PROS is an Internet marketing agency that has been in the web development and Digital marketing business since 1996. we have a skilled team of advertising experts that help you in developing and creating intuitive ads. we offer efficient ads service.
Get in touch with us today
Deepak Wadhwani has over 20 years experience in software/wireless technologies. He has worked with Fortune 500 companies including Intuit, ESRI, Qualcomm, Sprint, Verizon, Vodafone, Nortel, Microsoft and Oracle in over 60 countries. Deepak has worked on Internet marketing projects in San Diego, Los Angeles, Orange Country, Denver, Nashville, Kansas City, New York, San Francisco and Huntsville. Deepak has been a founder of technology Startups for one of the first Cityguides, yellow pages online and web based enterprise solutions. He is an internet marketing and technology expert & co-founder for a San Diego Internet marketing company.