It is easy to find you online, get more local customers, and grow your sales if you rank higher on Google. Business owners can take some steps to ensure a higher ranking in Google search results.
Weave specific keywords in the content you create for your website, social media feeds, online listings, and Google My Business profile to rank higher on Google.
What Are Keywords?
Keywords are the words and phrases typed into the search box while searching for something on Google. Once you press "enter", Google scans its index and provides a list of website pages that has those keywords. Those pages are ranked depending on their significance to the keywords, the trustworthiness of their content, and their structure.
The building block of search engine optimization (SEO) is to keep the right keywords for your business in the right places in your content so that your business ranks higher on Google. It is frustrating to see your website rank on the umpteenth page of Google even after your repeated efforts to rank higher.
Below is the step-by-step guide that will help you improve your Google rankings.
Step 1: Improve Your On-Site SEO
One of the quickest methods to enhance your Google rankings is on-page SEO. You can optimize your page in just 2 minutes and begin to see a boost in rankings within days. Keep your keyword at the start of your title tag, (also known as frontloading). This is important because Google puts a bit more emphasis on terms that are at the beginning of your title tag and puts less emphasis on keywords that are present afterward.
Step 2: Add LSI Keywords To Your Page
Use an advanced on-page SEO tactic – LSI keywords, which are the words and phrases linked to the topic of your page. Due to LSI keywords, Google comes to know that your content deals with that topic. The key to rank on the first page of Google is to cover an entire topic on a single page. You can check out some free SEO tools available online to find and use LSI keywords on your site. You just have to write your main keyword into the tool and it'll shoe several LSI keywords that can be added to your page.
Step 3: Monitor Your Technical SEO
Technical SEO is not a problem for almost 90% of the websites. Technical SEO issues are rare but they can damage your website. Pay attention to the three things related to it. Make sure your site is 100% optimized for mobile devices. Look how fast your site loads, because a site's average loading time is a factor in Google ranking. Page speed does not play a very significant role as far as Google ranking is concerned but it makes some difference.
Step 4: Match Your Content To Search Intent
The new buzzword in the world of SEO is "search intent". Google can now comprehend whether your site is ideal for a particular keyword. The way people interact with your website is also noticed by Google. Your rankings will improve if visitors to your website usually get what they were seeking. Otherwise, your site will be dropped down a few spots by Google. What is crucial in this step is that the visitor gets exactly what they are searching for. Make your page a great fit for what people are looking for and your Google ranking will improve. When you implement this strategy then Google will show your site to more and more people. In short, it is a good SEO strategy to give Google what it wants.
Step 5: Reduce Your Bounce Rate
Improve the Bounce Rate of your site. It is disliked by Google to see shoppers visiting a website and returning to search results quickly. Google takes it as a sign of people being unhappy and if shoppers are unhappy then your rankings will not go higher. You can improve your bounce rate by lining up your content with Search Intent. A searcher will not bounce if you are providing them what they are seeking.
Step 6: Find Even Keywords To Target
This is the time when your google ranking should be visibly improved. Now try to drive more traffic to your site. The simplest method to do that is optimizing your page around numerous different keywords.
Step 7: Publish Insanely High-Quality Content
Publish high-quality content to rank in Google. This might be the toughest step because the quality of the content should be such that people share on social media and link to. It is important as Google's algorithm is mainly dependent on backlinks. More backlinks mean a higher rank on Google.
Step 8: Build Backlinks To Your Site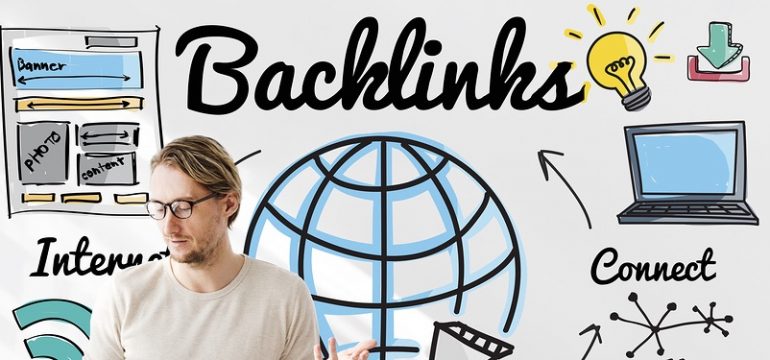 It is wonderful to publish quality content but people need to see your content to get links. Content marketing does not work with the "publish and pray" approach. There are countless blog posts, videos, Instagram Stories, and Facebook posts that are out every day. You have to promote your content actively if you want people to link to your site.
Step 9: Track And Monitor Your Results
Even if you see the rank of your site on Google higher than before yet you need to ensure that those rankings are doing something for you. What you need to do is track your results like a pro.
Step 10: Boost Your Click-Through-Rate
Google uses click-through-rate in their algorithm. A correlation is found between "Expected CTR" and Google rankings. You will rank higher if your organic CTR is higher. That's because, to Google, a high CTR means your page is what people are searching for and they'll boost your page's rankings to make it easier for people to find.
Deepak Wadhwani has over 20 years experience in software/wireless technologies. He has worked with Fortune 500 companies including Intuit, ESRI, Qualcomm, Sprint, Verizon, Vodafone, Nortel, Microsoft and Oracle in over 60 countries. Deepak has worked on Internet marketing projects in San Diego, Los Angeles, Orange Country, Denver, Nashville, Kansas City, New York, San Francisco and Huntsville. Deepak has been a founder of technology Startups for one of the first Cityguides, yellow pages online and web based enterprise solutions. He is an internet marketing and technology expert & co-founder for a San Diego Internet marketing company.