In the twenty-first century, social media has turned out to be a paramount usage layer in our lives. It is an intensity of integration that has transformed social media into a potent tool of marketing. This is the sole reason why all sorts of businesses have inculcated it into their all-inclusive strategies of online marketing. If one really wants to catch the attention of people online, it is important to connect and engage with the influencers of each social platform.
What Makes Someone an "Influencer?"
According to Jay Baer, "True influence drives action, not just awareness". Influencers are perceived as celebrities on social media and their loyal fans are following their interests. Influencers are changing the face of online marketing, particularly with their social media influence. Your brand can significantly boost your target audience's exposure with high engagement without intrusive advertising. It has a significance that enables the purchasers to act. Possessing an influencer as a business person is vitally important as these are the souls who not only generate instantaneous trust amidst your audience but also invigorates these people to purchase.
By searching for influencers is the first step in promoting your business with influencers beside you.  But it only seems too easy to be true. In order to minimize the length of true influencers for your buyers, these two aspects should be taken into consideration:
What are the social network-specific queues that make someone an influencer?
How can you confidentially realize that a person has ascendancy to your buyers?
But these two aspects tend to vary based on the social network we're talking about. Here's the way through which you can catch influencers on four of the prime social media platforms of today's world.
Criteria for Identifying Best Social Media Influencers on Facebook:
Just the number of fans is unable to tell the whole story because on Facebook as engagement holds the utmost importance here.
On social networking sites, conversation holds immense gravity, but over Facebook it is doubled. This is possible because of the Edgerank, a name given to the algorithm that Facebook uses to determine what articles should be displayed in a user's News Feed in order to lessen spam or click-baiting headlines.
The visibility of a post depends on the number of people who comment and involve with it.
The more people comment and engage with a post, the often it's shown.
If you and your influencer want to persuade your purchasers, their messages ought to get seen and heard.
Make an "Interests" list if you're making sure to watch what your influencer is posting. Also, add people in that list who you regard as influencers. And if you don't know who to add lookup for hashtags and see who's talking about your industry!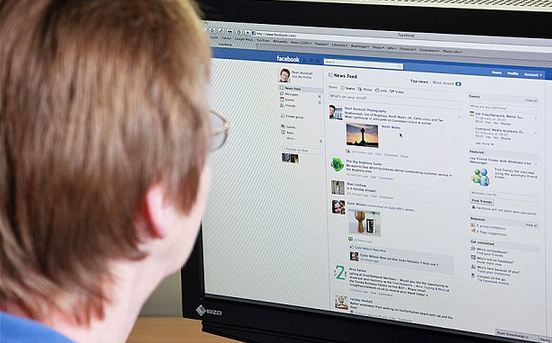 After the list is ready, supervise it for a week and observe:
Frequency of posts of people. The more they post, they are to be seen and heard more often.
Which of these people has the most engagement from their fans?
Which pages or people get the most likes, comments, and shares?
It is possible to compare potential influencers side by side once they are narrowed into an interest list. The news feed is thus filtered and you're shown every post. This provides you with a more clear idea of what people are posting and how with each post your buyers are being involved.
Criteria for Identifying Best Social Media Influencers on Twitter:
Twitter doesn't use an algorithm to show tweets; instead, they're lined up in the order they're tweeted.
Every follower is equally as likely to see a tweet. Nonetheless, involvement is also vital on Twitter.
Retweets on Twitter are evident that a potential customer is interested enough in a message to share it with his/her followers.
The more a tweet is retweeted, the more people see it, expanding the radius of impact.
To help designate an influencer, there are some specific queues on Twitter that:
The number of retweets shows how absorbed the followers are with the content of the influencer.
Amount of conversation: Watch the way people talk with the influencer to determine how much his followers count on his advice.
Criteria for Identifying Best Social Media Influencers on LinkedIn:
LinkedIn is a business-oriented social networking platform that enables users to connect with colleagues, influencers, look for a job or business relationships, and get answers to industry questions. Often people begin by carrying out a search for keywords that are related to their industry. This can provide them with a staggering number of results without giving much insight into the true influencers in your field. If business to business is important to your company, or you simply want to grow your professional contacts, you need to be where the rest of your industry's influencers are; on Linkedin.
Search by Author:
• LinkedIn is a publishing platform now and a way to find influencers on LinkedIn is through the content produced there.
• Initially publishing original content on LinkedIn was available only to a selected group of people, but now everyone can publish, and judging by the numbers, many have seized upon the opportunity. This can be a very good way to get influencers.
Finding influencers through groups on LinkedIn:
• LinkedIn has become an important platform as it is responsible for a whopping 64% of the social flow to corporate pages.
• Linkedin also works as a host to several groups where professionals and business personalities engage in discussions.
Deepak Wadhwani has over 20 years experience in software/wireless technologies. He has worked with Fortune 500 companies including Intuit, ESRI, Qualcomm, Sprint, Verizon, Vodafone, Nortel, Microsoft and Oracle in over 60 countries. Deepak has worked on Internet marketing projects in San Diego, Los Angeles, Orange Country, Denver, Nashville, Kansas City, New York, San Francisco and Huntsville. Deepak has been a founder of technology Startups for one of the first Cityguides, yellow pages online and web based enterprise solutions. He is an internet marketing and technology expert & co-founder for a San Diego Internet marketing company.