One of the effective ways to increase conversions and connect with your target audience is to improve and enhance the content marketing tactics of your business. You have to create locally-relevant content in order to maintain business growth and profitability.
Content that is locally targeted has six times more engagement than posts that were designed for the global market. (Mindjumpers)
86% of the localized advertising campaigns outperformed the English campaigns in both click-throughs and conversions. (Oneskyapp)
Visual content is 40 times as likely to get shared on social media. (Dreamgrow)
Observing your interactions with customers and knowing their needs, preferences, and values are included in content localization. You can double your profits and increase your earnings year over year with content localization.
Companies with localized content reach their target markets easily. Develop your content localization strategy if you want to do the same and build overall business authority on a local level. Below are some of the most effective tips to improve the content localization strategy for your business.
Make Your Content Locally Relevant
You don't necessarily have to show users the content in the official language of the country they live in. You can present it in their native language as well. Research your target audience and understand their preferences if you want to localize your content.
Demographics, culture of the target audience, political and social influences, geography, language and search engines are the factors that have to be taken into consideration if you want to promote a product in a new country.
You can let search engines know the geographic location of your business using location signals. Avoid verbatim keyword repetition as it usually creates a poor reading experience. Create a solid footprint around your business using any neighborhood synonyms, highways and landmarks.
Collaborate with local experts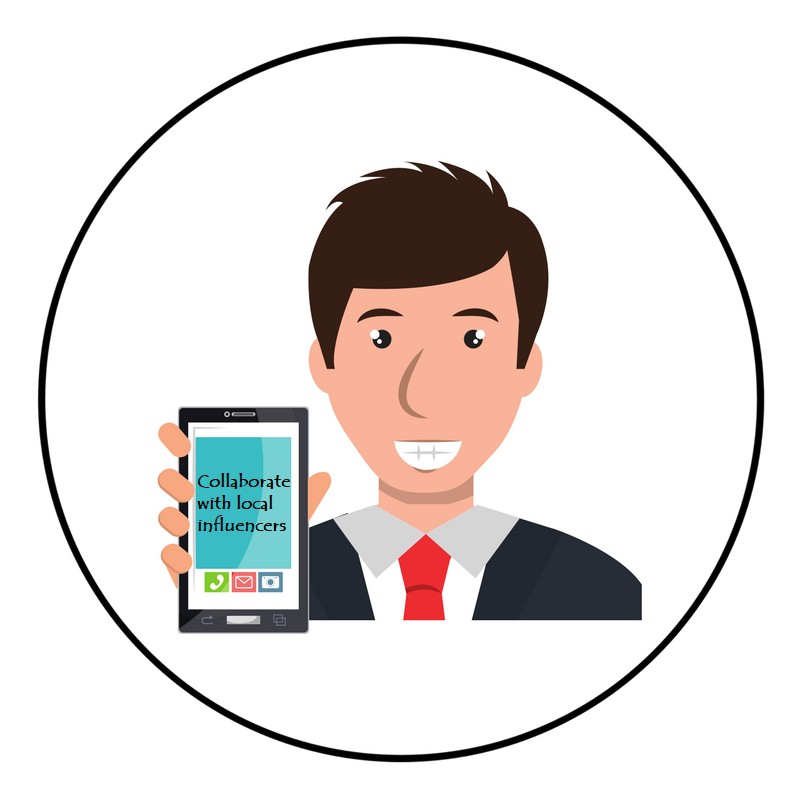 Local experts know what customers want and how to sell your product or service effectively. You can hire anyone from sales experts to local influencers who have a better understanding of your consumers' language and culture.
A given culture is best understood by the locals. You can collaborate with local influencers in order to deliver relevant, localized and accurate content for users.
You can convey your key message and sell your brand to target customers with the help of local experts as they usually have a massive audience and a greater impact on them. A local expert can get you the most accurate translation which will help your brand to flourish.
Make finding your business easy

If you have a solid online presence and manage multiple business locations, you need to guide your users about the next step that they should take.  Provide clear calls to action to get to the aim of your content because writing content for a specific location is not enough.  Including calls to action is important once you create a localized landing page.
Make it easy for users to know what to do next. You can add a "Call Now" button in Google My Business. Get a working phone number and provide up to date contact information so that your users know your business is real. Your users should be able to get the answers to their queries as soon as possible.
Participate in local communities
Connect with locals if you want to be a trustworthy business in your location. Build a strong local reputation around your content and show the locals that you care about them. Take steps to improve the connection with your local audience.
Find a local expert having a deeper understanding of the regional market. They can manage your social accounts and can effectively interact with the target audience. You can sponsor a local business event, local schools, colleges or universities. It will improve your brand recognition.
You can donate money in case of a disaster such as earthquakes, tsunamis, or terrorist attacks. Use social media to share engaging posts, stories, and experiences. Make it a part of your content strategy to add a human touch around your brand. You can encourage community collaboration by providing a list of things and neighboring businesses that can benefit your customers.
These steps will help you to find new content ideas and create a strong local community. Furthermore, when you give people what they are looking for and meet their needs, it will enrich and accelerate your exciting content as well.
Optimize localized landing pages

Creating locally relevant content and converting the content are two different things. You can try some of the following ways to increase conversions on your localized landing pages. Keep in mind the economic status of target customers and adapt your local pricing. You can optimize lead gen pages for webinars, ebooks, and guides.
Try to stand out during holidays or festivals by offering discounts and special offers which will build your rapport with locals. Allow people to get regular blog updates by localizing your subscription.
Conclusion:
The importance of localizing content to generate more leads and improve conversions is clear. Include localized marketing in your content marketing campaigns to increase your reach and to crack local markets.
If done right, you will be able to capture the attention of the local market and drive more leads and conversions.