Digital marketing is crucial for any type and size of business to stay ahead of the competition. From small companies to large corporations, it has become a prime factor of success. Though, digital marketing is not the same as it was before. With the advancement in the latest technologies like artificial intelligence (AI), visual reality (VR), marketing automation, chatbots, machine learning, augmented reality, blockchain, internet of things (IoT), live videos, smartphones & more, online marketing has changed. Businesses need to research before choosing the best digital marketing agency. Selecting the right digital partner is crucial to your bottom line. Here are some of the tips to choose the right online marketing company who can help you to succeed in the market:
Understand Your Needs and Your Budget
The comprehension of your budget and your needs is the first step in the process of choosing the right digital marketing company. Your conversations will be better with prospective digital agencies if you can describe your business needs in terms of website, search engine optimization (SEO), advertising, social media, and graphic design. You need to have an understanding of how much you are willing to spend. However, any reasonable budget should be acceptable to a good marketer.
Demand Full Transparency
The most overlooked yet the most basic element is the lack of transparency. The agency without an address, bios and a client list on its website do not deserve your time. The agency is definitely hiding something if it is putting less information on its website. Keep transparency as your first criteria while selecting a digital agency for your business.
Credibility is Important
Go through client testimonials and references to determine the credibility of an agency. There are some engagements in every agency that did not go so well. Ask for such client references to understand how they dealt with them. You can call these references rather than sending an email to get more information. Check whether the agency has a decent website that also appears high in search results which will indicate towards its SEO acumen. Have a look at its social media pages and observe whether they are properly maintained and with quality content.
Industry Experience Can Be Misleading
You need to know whether the agency has experience in your industry or not. If it has such experience, then ask about those engagements to get an idea of what went well and what did not. If it does not have any experience then you can ask the way it approaches a new industry. Since a lot of industry-specific agencies have a cookie-cutter approach and sometimes a new approach is needed to revive a dull marketing strategy. A good marketer can devise an effective strategy by evaluating a client's industry, online presence as well as competitors.
Consider the Client, Agency and Technical Sides
Most marketers deem that you can either be on the side of the client or agency. However, there is another overlooked yet the most important side – the technical side. Knowledge of the website development technologies is essential for any marketing strategy and the website has to be managed and hosted properly. And you are at an advantage if your potential account manager has a well-rounded view of digital marketing. Account managers having worked on both the client as well as agency sides can use their operational experience and develop digital strategies. Digital marketing demands out of the box thinking and innovative ideas are usually a result of operational experiences.
Image Source: Pixabay
Understand the Full Value
You are making a big mistake if you are thinking of hiring the cheapest online marketing company because your business is operating on thin margins. Cheapest is rarely the best in digital marketing. Find a company that offers value even if you are running a small-to-medium-sized business (SMB). Arranging a little more cash can be hard but you will be wasting money if you try options just because they are pocket-friendly.
How Do They Rank
You can Google keywords related to the best digital marketing services. If the company ranks well and shows up on the first page of Google, go for it. Many companies are aiming to rank for "SEO" but do consider those agencies that are comparatively new and didn't rank on Page 1 for a generic search term. Instead, you can check how good the company with Local SEO is by Googling the relevant keywords plus the name of the city where the company is located. Most of the businesses use marketing agencies because marketing helps with expansion and usually achieves big results
Give it a Beer Test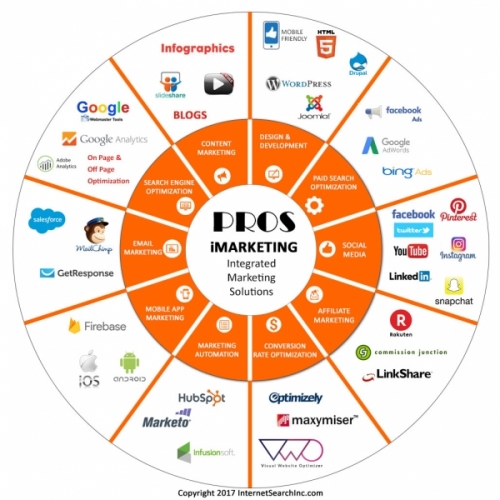 Digital Marketing Agency San Diego  – An Infographic
Business owners need to evaluate their own needs and then hire a digital marketing agency. Since everyone has different expectations from their agency relationship. Choose an agency that is fun to work with and that aligns with your personality. The agency should be able to understand your targets and implement them. Hence before choosing a digital marketing partner, consider such factors.
Zahoor Bhat has over 10+ years of experience as an online editor and media manager. He has worked with major online news and content sites as a media manager. He is well versed with major content management systems and web platforms such as WordPress and social media networks including Facebook, Twitter, Youtube, Google Business, Yelp, Instagram & Linkedin. He is an expert in content creation, proofreading and finally making it live. Being a social media expert, he is able to make relations with social media influencers and make sure to generate leads and grow business via different social media platforms.