The general landscape of ecommerce has accelerated in the last decade with several B2C companies and both vertical and horizontal marketplaces dominating ecommerce including:
Amazon

PayPal

eBay

Wayfair

UberEats
DoorDash
Consumers are buying everything from everyday household items to major purchases like furniture and appliances.
The growth is evident in B2C but B2B ecommerce and digital transformation is lagging due to the lack of technology adoption by manufacturers, distributors, and sellers. Also, a lot of legacy IT systems have not allowed them to adopt new cloud and SaaS, and other latest technologies
Importance Of Digital Channels For B2B Companies
The pandemic has significantly accelerated B2B ecommerce adoption across all online channels.
B2B businesses must create an omnichannel end-to-end experience for their customers so that they can interact with the businesses from anywhere whether it is a computer, mobile, email, or online chat.
99% of B2B buyers claim they will make a purchase in an end-to-end digital self-serve model, with the vast majority very comfortable spending $50K or more online(mckinsey.com)
B2B ecommerce sales have grown to $1.3 trillion in 2020, with B2B marketplace gross merchandise volume growing to $31.19B in 2020. (roirevolution.com)
57% of purchasing managers are spending more on marketplace ecommerce sites as a result of the COVID-19 pandemic. (digitalcommerce360.com)
Around 75% of buyers and sellers now prefer digital options over face-to-face due to both safety and speed & convenience. (mckinsey.com)
The COVID-19 pandemic has pushed the B2B businesses in adopting these technologies. Some studies found that:
75% of B2B buyers and sellers now want to make purchases or communicate with business partners online.
90% of B2B sales throughout 11 countries are now made by virtual tools, like videoconferencing or website services
Ultimately B2B ecommerce will benefit all B2C ecommerce since they are connected by their supply chain.
Ecommerce adoption has increased a lot since the pandemic started.
Digital Transformation Challenges For Businesses: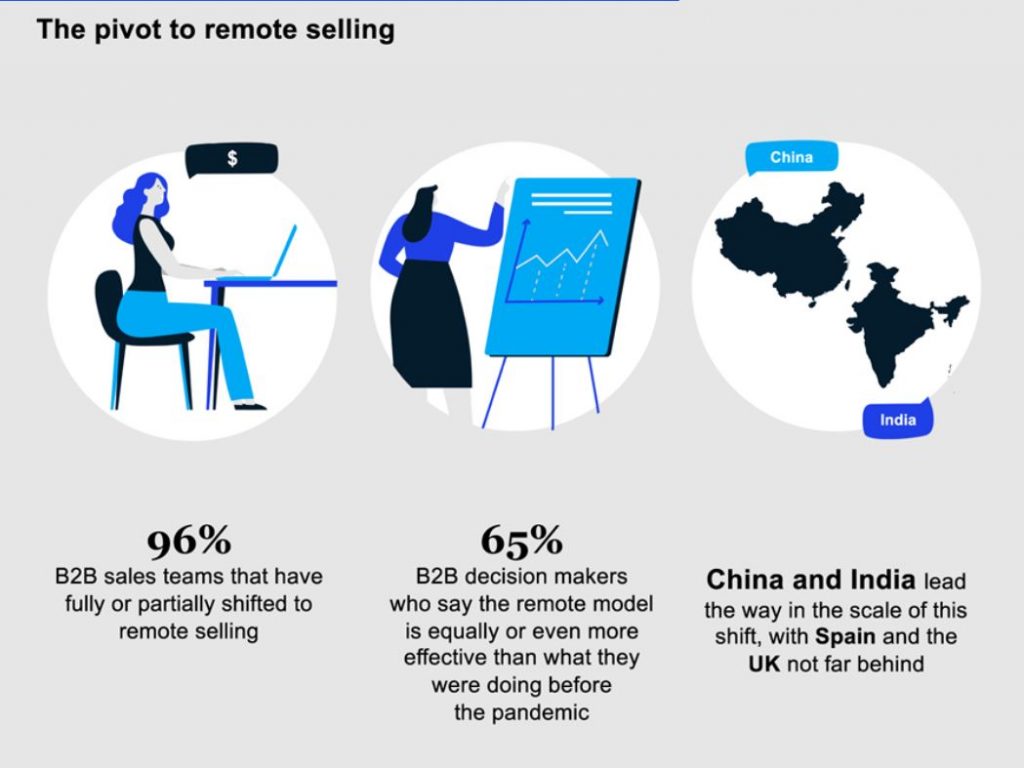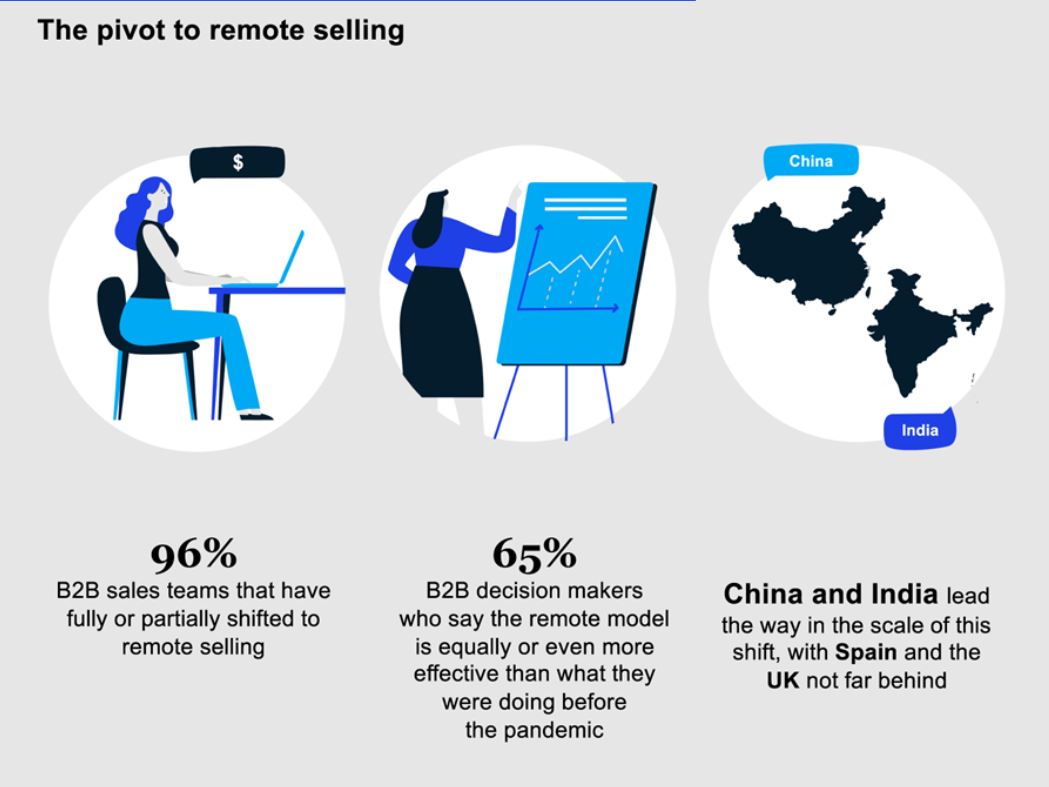 There are numerous challenges that B2B companies have to deal with to compete in this evolving digital landscape.
B2B companies usually struggle with outdated processes that lack coordination with digital platforms, which causes problems when these firms have to transfer data from one system to the next.
Firms that use manual processes can take 67% longer to finalize payments as compared to those using automated digital processes
Some of the legacy IT systems that must be modernized immediately to keep up with the buyer's demands and improve efficiencies include:
Shipping and Logistics
Accounting systems
Inventory Management
Payment systems
Online Ecommerce technologies
Mobile-friendly websites
Warehousing management
Environment, health, and safety systems
Compliance systems
HR and Payroll
Recruiting
Administration
The pandemic has increased the adoption of B2B ecommerce systems to benefit the sales teams as well since their buyers are using online channels for procurement in a virtual workplace.
Many B2B processes take place manually even after the adoption of digital tools by the ecommerce retailers, which created a space that B2B technology companies have tried to fill.
Some of these include:
PayPal
Alibaba
Docusign
AWS by Amazon
Azure by Microsoft
Google Cloud
Zendesk
Workday
SA
One of the challenges faced by the B2B firms is the changing expectations among their clients and customers. The funds from online B2B sales should move even faster as the business clientele expect the same seamless interactions that B2C ecommerce has been providing for years.
B2B companies need to implement payment tools or technologies including instant payment networks or automation to decrease friction linked to invoices.
Deepak Wadhwani has over 20 years experience in software/wireless technologies. He has worked with Fortune 500 companies including Intuit, ESRI, Qualcomm, Sprint, Verizon, Vodafone, Nortel, Microsoft and Oracle in over 60 countries. Deepak has worked on Internet marketing projects in San Diego, Los Angeles, Orange Country, Denver, Nashville, Kansas City, New York, San Francisco and Huntsville. Deepak has been a founder of technology Startups for one of the first Cityguides, yellow pages online and web based enterprise solutions. He is an internet marketing and technology expert & co-founder for a San Diego Internet marketing company.