Table of contents:
Introduction
Driving service excellence through digitalization and innovation
Increasing agility with data-driven decisions and collaboration
Delivering global governance and insights with TBM
FedEx provides reliable and fast delivery to over 220 countries and territories, linking markets that encompass over 99% of the gross domestic product of the world. FedEx is the world's largest cargo airline with over 650 aircraft, 100,000 vehicles, and 450,000 staff members, shipping 12 million pounds of goods daily.
Fedex has been a leader in the logistics industry for a while now with its fast and efficient network for delivering anything globally from an overnight letter to large complex cargo shipments. One of the key reasons it continues to succeed is its constant evolving technological innovation and digital transformation.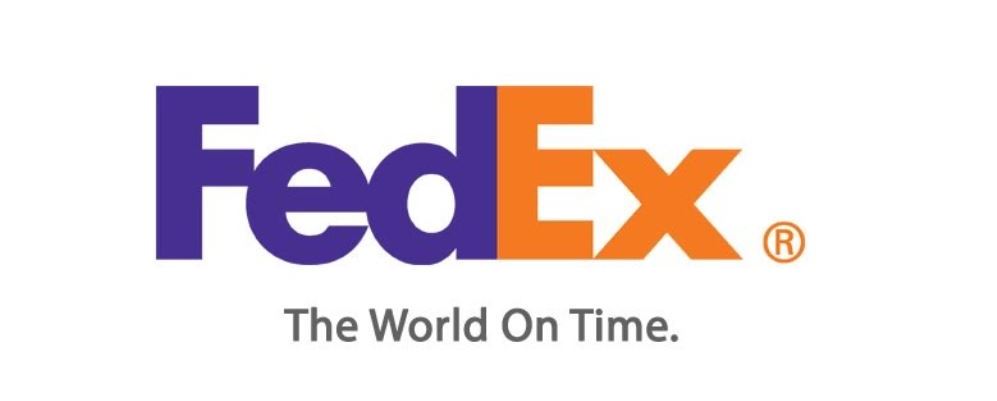 Digital Transformation is the adoption of digital technology to transform services or businesses, through replacing non-digital or manual processes with digital processes or replacing older digital technology with newer digital technology.
Fedex is changing its business ecosystem continuously from last four decades by adopting the new technology solutions including:
Roxo the FedEx SameDay Bot
FedEx Drone Delivery with Wing
Drone airport operations with MSCAA
SenseAware ID: the latest in Sensor Based Logistics
Cold chain solutions for healthcare and other critical shipments
Robotics and automation
Autonomous vehicles
Blockchain
Cybersecurity
Artificial Intelligence
Machine learning technology solutions
Digital transformation has empowered FedEx to provide a single data-driven interface so that their customers can optimize their businesses. For customers, It has created a greater opportunity as they can now request and pay for the service, as well as track the package online.
Increasing Agility With Data-Driven Decisioning And Collaboration
Technology Business Management (TBM):
Technology Business Management is a collaborative framework that helps businesses align their IT departments with overall business goals. TBM is an important part of the governance and modernization journey of FedEx. The company adopted TBM early and is in the advanced stages of launching TBM throughout the world. Big infrastructure upgrades were possible due to the adoption of TBM.
The company should be able to record the value a capability provides for it. How much is invested in running the business? Should the company be hosting in the cloud? When you have easy access to the data then you can process it and use it to have a more intelligent data-driven discussion.
Therefore TBM helps to take make much more relevant and faster decisions and such discussions resulted in the internal usage of tools such as:
Robotic process automation (RPA) to enable FedEx customer service representatives to quickly answer customers
Artificial intelligence and machine learning to accelerate customs clearance for international packages
A range of infrastructure and operations improvements
All of this makes a better experience for internal and external customer interaction.
"My role is evolving from less about making sure everybody knows what our budgets are, to more about being able to drive transformation to the marketplace. TBM allows us to shift the role, to have dialogue with our partners on business transformation and value—not just cost."
Nik Puri, FedEx Senior VP of IT
Customers can now order whenever they want without the need to speak to FedEx and this has changed FedEx's strategy. Now its focus is on the use of the Internet and other technological advances. This critical aspect of the strategy needed almost immediate implementation.
To survive in the industry, FedEx needed to offer a service to customers that they can access with the help of technology. They had to provide a package tracking service as well and after which their reputation and business grew.
Delivering Global Governance And Insights With TBM
The basis for all IT staff meetings at FedEx has become TBM data. The TBM data helps the company to understand what the system is telling. Their budgets and plans are loaded into it, their actuals are there at about near real-time after the books close.
The confidence in IT has been bolstered by this data and has improved the conversations that the company has with key stakeholders. Instead of ensuring that the budgets are known to everybody, the focus is on being able to drive the transformation to the marketplace. TBM made it possible to discuss with the company's partners business transformation and value rather than just cost.
Three things that are valued by the FedEx corporate culture values are learning, caring and results. TBM has an important role to play in providing global transparency to monitor the rank of each project, discuss the change levers, and improve rapidly with confidence.
The logistics industry, worth trillions worldwide, is at the forefront of digital transformation, and FedEx, as an industry leader, has always been an innovator, embracing cutting-edge technologies since the company was launched around 40 years ago.
Driving Service Excellence Through Digitalization And Innovation
Information Technology (IT) has played a crucial role in FedEx's strategy. It has enabled FedEx to:
Reach an almost completely new audience
Maintain its reputation
Increase its business
Bottom Line:
FedEx is constantly innovating to meet changing customer needs in a demanding marketplace. Being an integrated transportation and logistics service provider, its innovations in technology are considered to be one of the main reasons behind FedEx's success.
In addition to facilitating the business processes of FedEx, it has also integrated the information network with its clients to deliver seamless logistic and supply chain solutions.
Deepak Wadhwani has over 20 years experience in software/wireless technologies. He has worked with Fortune 500 companies including Intuit, ESRI, Qualcomm, Sprint, Verizon, Vodafone, Nortel, Microsoft and Oracle in over 60 countries. Deepak has worked on Internet marketing projects in San Diego, Los Angeles, Orange Country, Denver, Nashville, Kansas City, New York, San Francisco and Huntsville. Deepak has been a founder of technology Startups for one of the first Cityguides, yellow pages online and web based enterprise solutions. He is an internet marketing and technology expert & co-founder for a San Diego Internet marketing company.