Disney is considered an icon of American brands. With movies, theme parks, television, and the radio, not to mention products adored by children and adults across the world, they have invented family entertainment.
It's impossible to scale the Walt Disney company's size and scope without a powerful marketing genius. Disney has dominated the marketplace for years by continually adapting its marketing strategy.
Disney is well-known for creating spectacular films that appeal to both children and adults. Disney is well-known for its theme parks, which bring our favorite characters to life. In fact, Disney World is known as the happiest location on the planet. If you've never gone to a Disney park, you might be wondering why Disney World is the happiest place on the planet.
Anyone who enters Disney World temporarily forgets about their problems. The characters, rides, parades, fireworks, and food all contribute to a spectacular experience for guests of all ages. Children have the time of their life riding thrilling rides, while adults relive their childhood.
Disney acquired Marvel and Lucasfilm to expand their catalog of movies by adding movies like Ironman, Spiderman, Avengers, and Starwars to their entertainment lineup.
Disney has also launched their streaming services known as Disney+ across the world to cater to the entertainment needs of Disney fans.
Key Statistics:
Disney's theme park Magic Kingdom was visited by about 21 million people in 2021.
An average of 250,000 guests travel daily to and from various WDW properties via the 400+ buses, 12 monorail trains, and the fleet of water taxis and boats owned by Disney.
Frozen II (2019) is the highest-grossing Disney movie with $1.450 Billion gross earnings.
Disney Plus had almost 130 million paying customers at the end of 2021.
Disney Plus reached its 5-year goal in eight months.
This article will go you through the history & evolution that made the company successful and prosperous for such a long time.
The Walt Disney Company ("Disney") began with its cartoon characters and has now evolved into other adjacent companies with the purpose of giving happiness to families through various but connected channels. In October 1923, Walter ("Walt") and Roy Disney founded the Disney Brothers Studio and began producing animated pictures that would become the company's foundation. Snow White and the Seven Dwarfs was created by Walt Disney in 1937. This is the first animated picture to be named to the American Film Institute's list of the top 100 American films of all time
Walt Disney and his brother, Roy, founded the Walt Disney Company together. On October 16, 1923, the Disney Brothers Cartoon Studio was established. Within three years, the business had produced two films and purchased a Hollywood studio, but distribution rights issues nearly bankrupted the enterprise.
Everything changed when Mickey Mouse was born in 1928.
Around the same time, Disney introduced several more well-known characters, including Minnie Mouse and Donald Duck, which formed the cornerstone of a company that has since expanded well beyond animation. Today, Disney owns a slew of major studios, television stations, and intellectual properties, including Marvel Entertainment, Lucasfilm, ABC, Pixar Animation Studios, and ESPN.
Mickey Mouse is the most popular animated cartoon character and possibly the most popular cartoon star in the world.
In 1927, Walt Disney launched his first series of entirely animated films, starring Oswald the Lucky Rabbit. When his distributor took over the character's rights, Disney changed Oswald's appearance and created a new character entitled Mortimer Mouse; at the suggestion of his wife, Disney renamed him Mickey Mouse.
Before Disney used sound for the third Mickey Mouse production, Steamboat Willie (1928), two silent Mickey Mouse cartoons were produced: Plane Crazy (1928) and Gallopin' Gaucho (1928), however Mickey did not say his first words ("Hot dogs!") until The Karnival Kid (1928). (1929). Steamboat Willie became an instant hit, propelling the studio to dominance in the animation market for many years.
During the early years, Mickey was drawn by famed animator Ub Iwerks, and Mickey was voiced by Disney himself until 1947. Mickey was frequently accompanied by his love, Minnie Mouse, and an animated band of buddies that included Donald Duck, Goofy, and Pluto. Mickey was a happy and playful anthropomorphic rodent that appeared in over 100 animation cartoons and rose to fame.
The Mickey Mouse Club was one of the most famous children's television series in the United States in the 1950s, and the show's characteristic black cap with mouse ears has become one of the most widely distributed things in merchandising history. The Academy of Motion Picture Arts and Sciences awarded a special prize to Disney in 1932 for the creation of Mickey Mouse.
The year 1928 was a watershed for Walt Disney and the rest of society; Mickey Mouse was born, and he altered Disney's career, allowing Disney to define pop culture and fill audiences everywhere with youthful wonder. Prior to the advent of his renowned cartoon mouse, Disney struggled to operate a profitable business; nonetheless, he maintained a passion for movies, which propelled him to prominence. He grew up on a farm with strict parents who forbade him from playing with toys as a child. This is thought to be the source of his adult imagination as well as his animal personas.
Mickey Mouse is undoubtedly the most recognizable character of all time. "Critics and fans unanimously agreed that Mickey Mouse was the most recognized figure in the world." Songs have been composed about him. His face was emblazoned on watches. He might be found almost anywhere. "Disney was dubbed a genius." This one figure was so influential that it launched Disney's career and transcended time. A soon-to-be renowned character made Disney history. "Steamboat Willie… [it] was the first synchronized sound animation," according to Mickey.
Disney Parks, Experiences, and Products, Inc., formerly Walt Disney Parks and Resorts Worldwide, Inc. and colloquially known as Disney Parks, is a subsidiary of The Walt Disney Company and one of The Walt Disney Company's five principal business segments. [2] It was formed on April 1, 1971, six months before Magic Kingdom opened at Walt Disney World Resort in Bay Lake, Florida, just outside of Orlando.
Initially, Walt Disney's introduction into the theme park and travel sector was a side project. As the Disneylandia project began to take shape, Walt Disney Productions established Disneyland, Inc. (DLI) in 1951 at Walt's request and agreed to a design arrangement in March 1953 with WED Enterprises (WED), Walt's personal firm, which then included what would now be Disneyland.

On September 29, 2008, Walt Disney Parks and Resorts Worldwide, Inc. was formed and took over the parks and resorts business segment. Disney Parks and Resorts reorganized in early 2009, with layoffs in all areas as a result of decreased attendance caused by the recession. In January, 600 managers in the United States were offered buyout packages. In 2009, President Al Weiss established Worldwide Operations. Worldwide Operations would take over a number of back-office responsibilities traditionally handled by Disney World and Disneyland, such as training, procurement, menu planning, and merchandise development. While Walt Disney Imagineering consolidated its three development units.
Walt Disney Entertainment is the former wing of the Walt Disney Company that produced all shows and parades for Disney worldwide, including everything from the Disney-created Super Bowl Half-time shows to theme parks. The division was altered on January 31, 2001, at the retirement of Executive Vice President, Ron Logan, who was the head of the division. On February 1, 2001, a new branch of the company was created that does almost the same thing, though with a more limited say in what goes on, Walt Disney Creative Entertainment.
Walt Disney Entertainment is responsible for creating, casting, and producing all live entertainment products for The Walt Disney Company, including the Disneyland Resort, the Walt Disney World, Tokyo Disney Resort, Disneyland Resort Paris, The Disney Institute, Disney Business Productions, Disney Cruise Line, Disney Entertainment Productions, and Walt Disney Entertainment Worldwide.
From the X-Men films to Tony Stark's renowned role as Iron Man, Marvel Studios has had a huge impact on pop culture and captured fans all over the world. Furthermore, they have introduced some of today's most popular superheroes, such as Spider-Man, Wolverine, and Thor.
On December 31, 2009, Disney acquired Marvel Entertainment, which drastically transformed the business. The agreement resulted in the establishment of two divisions known as Marvel Studios and Marvel Television.
After Disney acquired Marvel, the comic book firm grew in popularity, particularly among non-comic book aficionados. Several Marvel films are currently available to fans via the Disney+ streaming service, along with other Pixar and National Geographic films and TV shows.

Despite the fact that Disney purchased Marvel, the House of Mouse cannot claim that the comic book company's success is solely due to their efforts. As we all know, the Marvel Cinematic Universe began to blossom in 2002 with the release of Spider-Man, and it peaked in 2008 with the success of Iron Man.
Marvel has reclaimed character rights to the Fantastic Four and X-Men films since Disney acquired 20th Century Fox.
Disney's acquisition of "Star Wars" production studio Lucasfilm is proving to be one of the smartest corporate deals ever made.
The $4.05 billion cash and stock deal was announced on October 30, 2012, and it marked the beginning of a new era in the Star Wars franchise. Disney would recoup that investment and more in a few of years. According to comScore, the four Star Wars feature films produced by Disney have generated more than $4.8 billion at the box office.
"This was one of the smartest deals in history," comScore senior media analyst Paul Dergarabedian told CNBC.

While box office earnings are a good indicator of a film's success, they don't convey the whole story. There are hundreds of millions of dollars in costs involved, as well as dozens of different "Star Wars" revenue streams.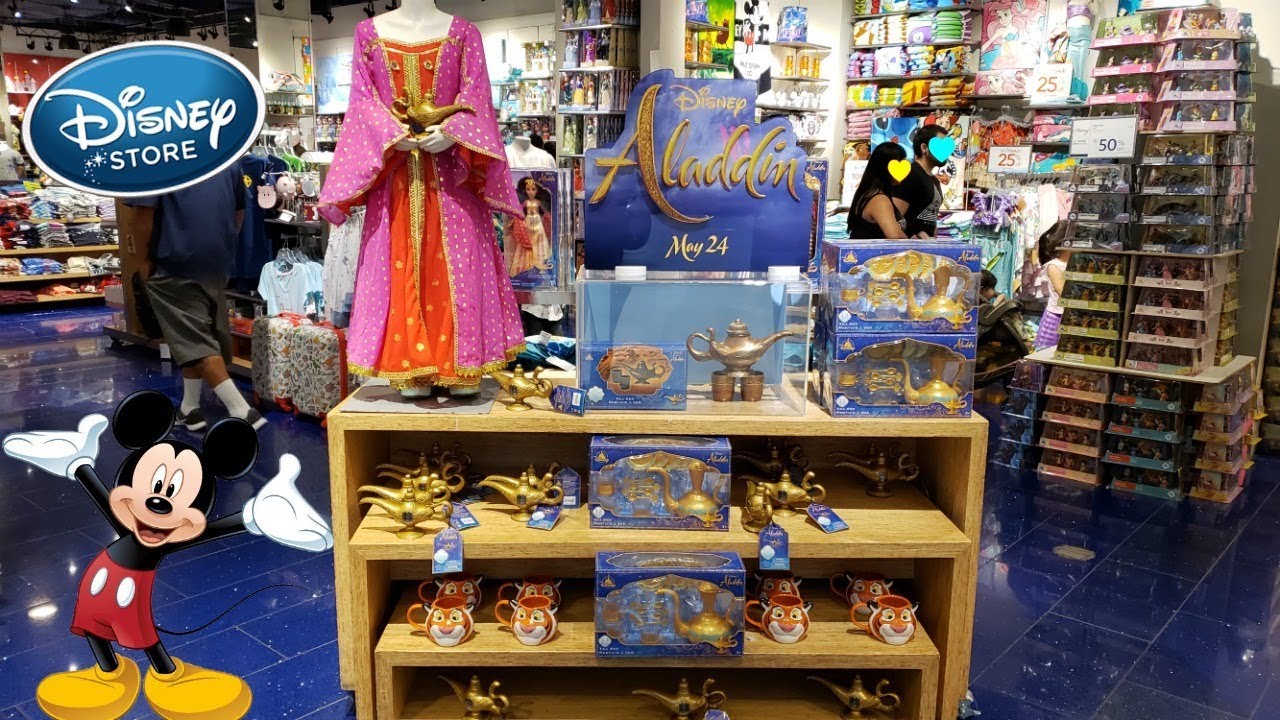 Walt Disney was a brilliant businessman. When Oswald the Lucky Rabbit was replaced by Mickey Mouse, Walt began to see possibilities that the world had never imagined.
Walt envisioned a future in which every child and child-at-heart would recognize (and love) Mickey Mouse. This was the key to launching a literal Disney World… But there was a problem: money.
Walt Disney purchased the rights to use Mickey Mouse on daily items. It was the beginning of commerce. Most new blockbuster films now have an accompanying book, toy, or website to help promote the film and allow viewers to take a piece of the magic home with them. But Walt Disney was one of the first.
In 1923, the image of Mickey Mouse initially appeared on a children's slate board. This new figure could accompany children to school. They adored it. Hundreds were sold, launching one of the most successful retail businesses in history.
As Walt's character portfolio grew, he licensed them to various venues in order to raise revenue to pay his rent, his animation team, and to continue developing. Soon, one could purchase Goofy orange juice and Donald Duck bread. It was an opportunity for the audience to take their favorite characters home, and it allowed Walt and his crew to continue doing what they loved.
Today, Disney distributes items such as toys, T-shirts, Disney Cuties, Disney Divas, Disney Pin Trading/Gallery, and so on.
Disney+ is also known as or pronounced Disney Plus. It is a subscription-based on-demand video streaming service run by Direct-to-Consumer & International (DTCI). The service primarily offers its users high-quality material created by Walt Disney Television and The Walt Disney Studios.
Disney+ also promotes material from Pixar, Star Wars, National Geographic, Marvel, and many more Disney brands. Its users can discover original television series that are distributed on Disney+; this on-demand streaming network concentrates on family-oriented entertainment and only includes films that are neither R-rated nor TV-MA episodes.

On November 12, 2019, Disney+ was successfully launched in Canada, the Netherlands, the United States, and many other countries such as Australia, Puerto Rico, and New Zealand. Following its popularity, Disney+ began expanding its service in European countries on March 24, 2020.
Now that Disney+ is accessible in India, consumers can access it through Disney's Hotstar streaming service, which was formerly branded as Disney+ Hotstar. The Disney+ service had a great response upon its launch in every country, with over ten million customers subscribing to Disney+ shortly after its launch. The streaming service had over 54.5 million customers as of May 4, 2020.
Disney Plus is the place to go for all of your favorite Disney content. Not only does Disney have content, but so do Pixar, Marvel Studios, National Geographic, and the Star Wars world. There's even some Fox content, including the vast majority of Simpsons episodes, from the Disney-owned network.
For the time being, the majority of the programming is drawn from Disney's vast library of pre-existing series and movies. This covers both current content and Disney classics from the Disney Vault. Of course, original programming is part of the objective, and there are currently some terrific exclusives available, including The Mandalorian, a popular Star Wars drama. Then there is the new Marvel Cinematic Universe series like WandaVision, The Falcon, and the Avengers: Infinity War.
Today, the Disney Corporation owns a number of entertainment companies, including ESPN, ABC (America), and Marvel. They have a strong network… It all started with a drawing of a mouse on a chalkboard.
PROS is a result-oriented and data-driven web development and e-commerce marketing platform. We have handled over 10000 marketing campaigns with satisfactory results.
Get in touch with us today.
Deepak Wadhwani has over 20 years experience in software/wireless technologies. He has worked with Fortune 500 companies including Intuit, ESRI, Qualcomm, Sprint, Verizon, Vodafone, Nortel, Microsoft and Oracle in over 60 countries. Deepak has worked on Internet marketing projects in San Diego, Los Angeles, Orange Country, Denver, Nashville, Kansas City, New York, San Francisco and Huntsville. Deepak has been a founder of technology Startups for one of the first Cityguides, yellow pages online and web based enterprise solutions. He is an internet marketing and technology expert & co-founder for a San Diego Internet marketing company.