Digital Marketing for Manufacturers require a digital marketing strategy to enhance and improve their sales. From content marketing to paid online advertising, manufacturers of all types and sizes can implement digital marketing strategies to connect with their B2B and B2C customers.
Digital marketing services can enhance their word-of-mouth referrals and trade shows to drive new business via appointments/meetings virtually or in-person, inbound marketing focuses on creating educational content for manufacturers that pulls people to your website Also, setting up campaigns across multiple online channels can increase the awareness of your brands and drive more buyers to your website and convert them into potential customers.
Online marketing for manufacturers can be targeted precisely for their target audience. It not only results in higher ROI and conversions for manufacturers but it's also easier to track your performance online.
The marketing strategies below for manufacturers are some of the most successful ones we've used for our clients and will help you reach more potential customers at the lowest cost possible.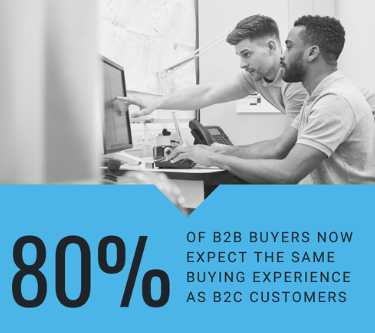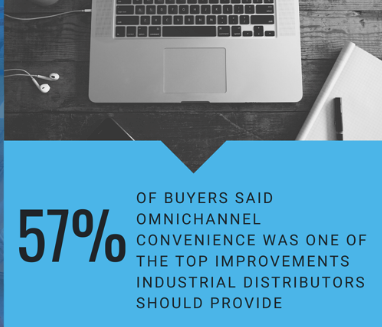 More than 80% of surveyed B2B companies plan to invest in an eCommerce platform to provide a unified experience for their potential customers.
74% of buyers choose the rep that was first to add value and insight.
67% Buyers rely more on content to research and make purchasing decisions than they did a year ago
57% of professional buyers surveyed said omnichannel convenience was one of the top three improvements industrial distributors should provide.
Manufacturers must accelerate digital transformation to keep up with the growing demand and streamline their business processes. Ecommerce platforms and digital technologies enable manufacturers to sell online to their B2B and B2C customers.
66% of US manufacturers agree that implementing digital marketing and sales over the next two years is a "high" or "very high" priority, according to a PwC survey.
E-commerce channels for manufacturers can change business and operating models to open up a host of benefits like increasing reach into new customer segments and improving revenues. But the e-commerce platforms for manufacturers require various capabilities. For manufacturers, it is important to understand the customer journey to enhance the customer experience and successfully market across all customer segments.
Other key milestones customers have come to expect from manufacturers include providing shipping and order data, product specs, and pricing regarding products and services, integrating the right technology to facilitate the sales and marketing and ensuring that supply chains and logistics are closely aligned to their e-commerce sales and after-sales service similar to Amazon.
1. Build Your Audience Personas
It's time to get precise: who are your target customers? What are their routines, goals, and obstacles? What do they have to do in their roles? Understanding your buyer and their motives is essential for creating material that will be relevant to them and keep you at the front of their mind throughout their journey. This can be accomplished by building target personas. Based on market research and real data about your existing customers, a persona is a semi-fictional picture of your ideal consumer manufacturer marketing.
2. Develop Your Marketing Strategy & Set Clear Goals
The next stage is to record your marketing plan now that you have a better sense of who you're going after. To make sure you're getting the most out of your time, create some goals. Set SMART goals that are aligned with your marketing approach, rather than just any goals.
3. Evaluate and analyze your Digital channels
From your website to external channel partners and emails it is very important to unerstand where your customers are coming fom and how you can improve the customer experience accross all ypur digital channels. delivering a seamless customer rexperience for any B2B or B2C customer is the key to improving your sales pipeline resulting in hifher revenues.

Run a comprehensive audit to ensure that your site meets today's consumer expectations. Your website is frequently a buyer's first point of contact with your company, and if they have a negative experience, they will most likely go with a competitor. In fact, 73 percent of B2B buyers surveyed said your website influences their decision to submit RFIs.
4. Redesigning Your Website
Make your website easier to navigate by cleaning it up. This is generally a potential customer's initial impression of your company, and the adage "don't judge a book by its cover" is unfortunately inaccurate. Your website judges you and frequently finds you wanting. My vendor verification procedure (which is a corporate issue) is extensive and complex, and I don't waste time on a challenging site.
5. Create Educational Content For Your Buyers
All of your inbound marketing initiatives hinge on content. It's how you'll get people to come to your business and turn them into leads.
Do you recall the buyer's journey? Consider those steps as a funnel through which suppliers flow as they investigate and evaluate prospective solutions. You'll want to give them relevant content at every stage of the process if you want to sell yourself effectively.
Don't conceive of a blog as a sales tool, for example. Your main goal is to keep people informed. This will keep you front of mind throughout your industrial buyer's journey and, ideally, win over prospects in the end. The material on your website should be of good quality and clickable. This signifies that your hard work has paid off.
Problem #1: Not Enough Clicks Or Engagement:
Content wins every time! One of the most crucial components of marketing is creating high-quality content that your prospects desire to read or see. Industry-related offers, such as white papers, eBooks, and guides, or videos, can entice buyers and increase site engagement.
Problem #2: Not Enough High-Quality Leads:
Are you attracting a sizable audience, but you're noticing that they're the wrong type of customer? We talked about this earlier, but it all boils down to knowing who your target audience is. Make sure the material you're producing is relevant to those audiences. We'll get into targeting specific buyers, engineers, and MRO managers with custom online campaigns a little later.
Problem #3: Not Enough Budget:
Believe us when we tell you that almost everyone wishes they could work with an unlimited or higher marketing budget. While a nice-to-have, working on a shoestring budget requires you to be resourceful.
B2B marketers encounter obstacles that most B2C marketers don't have to deal with. Internal relationships, such as those with sales, and external ties, such as those with vendors, supply chains, and clients, are complicated.
1. Very specific needs:
When opposed to regular consumer marketers, manufacturing marketers have unique requirements. Website traffic is important for consumer marketing. The idea is that if you can get enough of the correct people to visit a consumer ecommerce site, you'll hit your sales targets.
You must also strike a balance between how much information you want to provide on your public-facing website and how you want to handle customer interactions. To best help your business partners, you may need to limit access to information about your items in some instances.
2. Long sales cycles:
Long sales cycles are common in manufacturing. In B2B marketing, a PPC ad campaign will not produce the same results as it does in B2C marketing, where many people see practically immediate conversion outcomes.
3. Complex products:
Manufacturing companies that provide sophisticated products are unlikely to have much success with direct internet sales to B2B customers. Someone is unlikely to click on a "purchase now" button and enter corporate credit card data
4. More people to convince:
B2C marketing can rely on tried-and-true strategies like micro-moments to connect with customers at just the right time to encourage them to make a purchase. Creating a sense of urgency to encourage impulse purchases or sending cart abandonment emails are both tried and true B2C marketing strategies that might fall short in manufacturer marketing.
PROS has delivered digital marketing solutions for all types of industries including manufacturing, banking, finance, legal, healthcare, SaaS, e-commerce consumer goods, utilities, etc. 
While direct to consumer (DTC) is primarily a wonderful way to develop your brand, manage the messaging surrounding your brand, and how it is portrayed to consumers, it may also play a significant role in optimising a brand's sales potential.
DTC is extremely effective in building relationships, providing a better customer experience, and curating the complete customer journey. Because we know that loyal consumers spend more, all of these advantages of DTC have the added benefit of increasing sales.
Brands can also be creative in their use of DTC to promote sales in unique ways. Clothing businesses such as & Other Stories, for example, provide unique online-only collections in their web stores. This gives an incentive for people to interact with and shop directly with the brand rather than through a store.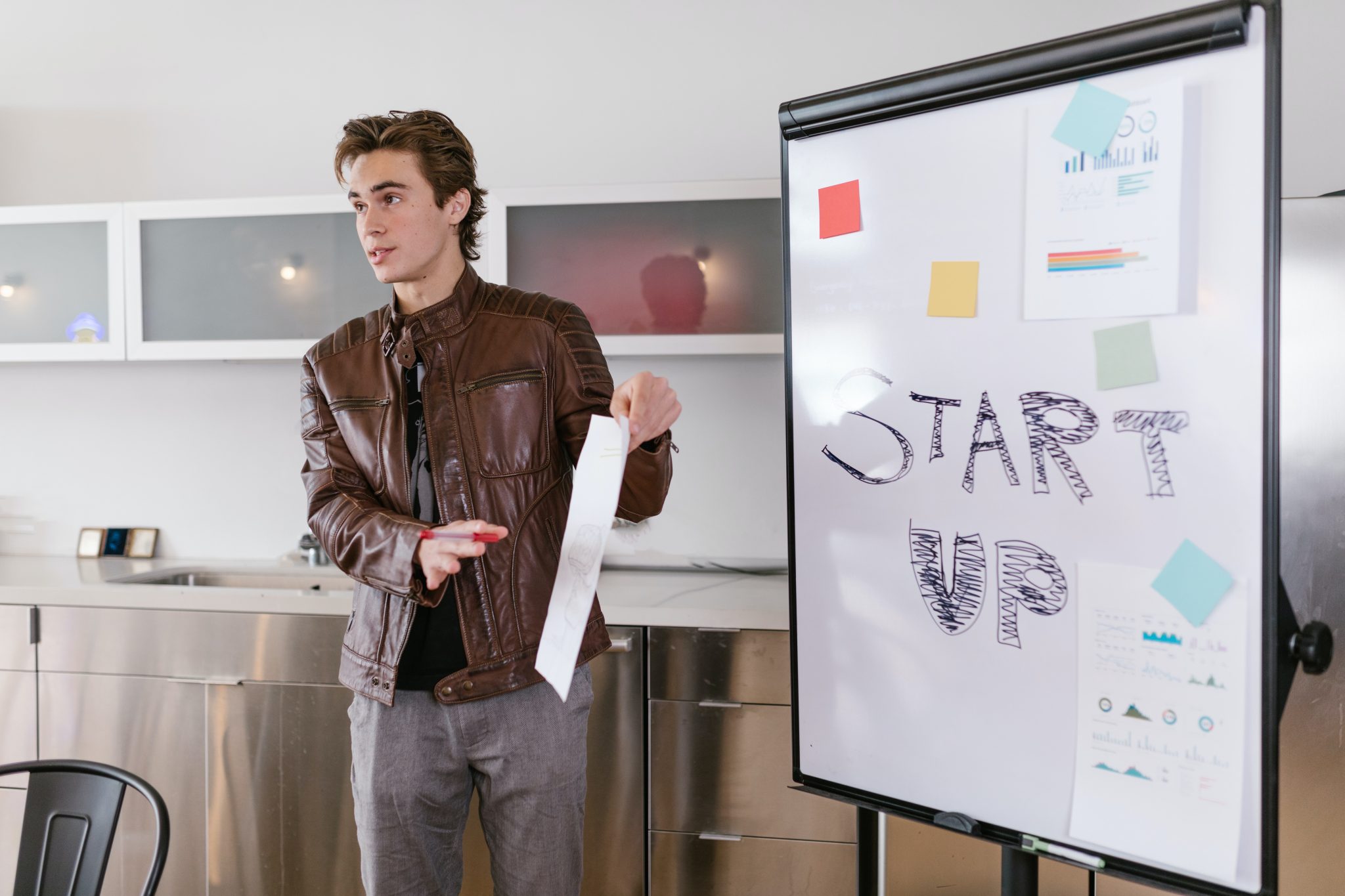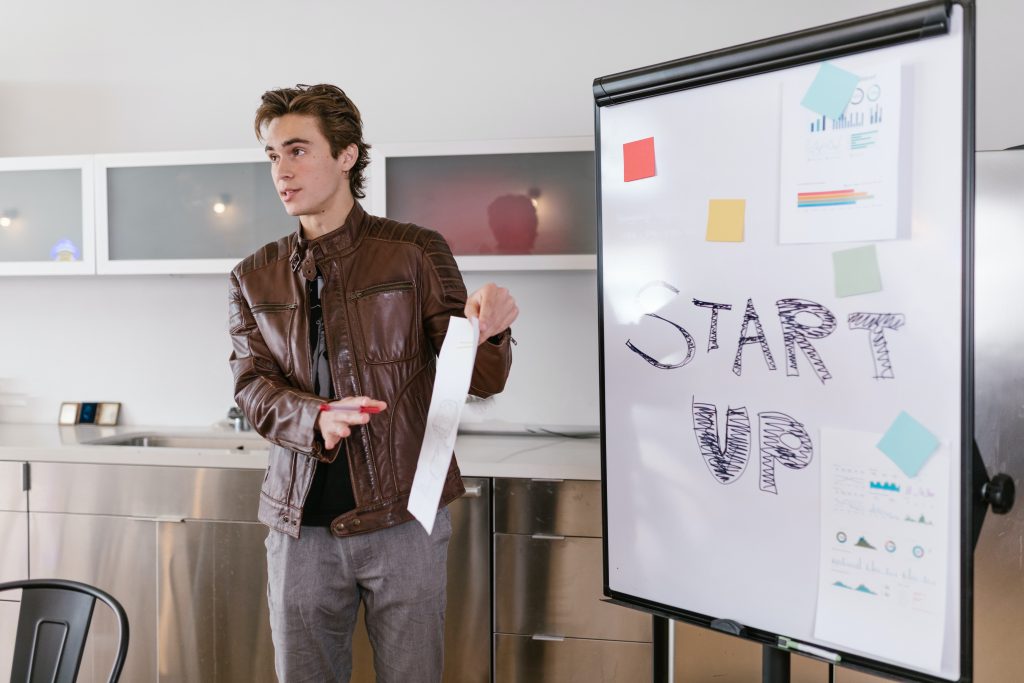 1. More lead conversions
Close to 70% of the most effective B2B marketers have a defined content marketing plan, according to the Content Marketing Institute's 2020 B2B Content Marketing Benchmark report. Only 16% of the least successful businesses can say the same, indicating a lack of marketing commitment.
2. Brand awareness
Online marketing is a tried-and-true method for increasing brand awareness, increasing client loyalty, and persuading many stakeholders that you're the proper organization for the job.
3. Position your business as a thought leader
Thought leadership establishes you as a go-to resource for professional counsel, useful information, and training and education for your clients. If you're offering high-end or complex goods, it's a must, but thought leadership content marketing is a smart concept for any manufacturing company.
Industrial marketers with experience can swiftly create an effective, high-quality marketing program that fits your budget. They should be able to tell you what works, what doesn't, and what requires additional time.
PROS is a digital marketing agency in San Diego, California. Get More leads, More sales. More revenue. with digital marketing services and web development solutions from PROS. 
Get in touch with us today
Deepak Wadhwani has over 20 years experience in software/wireless technologies. He has worked with Fortune 500 companies including Intuit, ESRI, Qualcomm, Sprint, Verizon, Vodafone, Nortel, Microsoft and Oracle in over 60 countries. Deepak has worked on Internet marketing projects in San Diego, Los Angeles, Orange Country, Denver, Nashville, Kansas City, New York, San Francisco and Huntsville. Deepak has been a founder of technology Startups for one of the first Cityguides, yellow pages online and web based enterprise solutions. He is an internet marketing and technology expert & co-founder for a San Diego Internet marketing company.