Clutch Recognizes PROS Amongst California's Top B2B Companies 2020
At PROS, we provide quality digital marketing and technology solutions for our partners through the perfect mix of marketing and technology.
Clutch has just announced their Leader Award winners for 2020. These companies represent the top-performing companies in the B2B space according to geographic location and service line. We are thrilled to announce PROS has been named a top B2B company in California in the development category! It's an honor to be listed among the best service providers in California on Clutch!
Located in the center of Washington, D.C, Clutch is a B2B market research firm. Their independent team interviews the past customers of B2B service providers listed on their site. These verified reviews ensure that all of Clutch's rankings and awards are fair and transparent.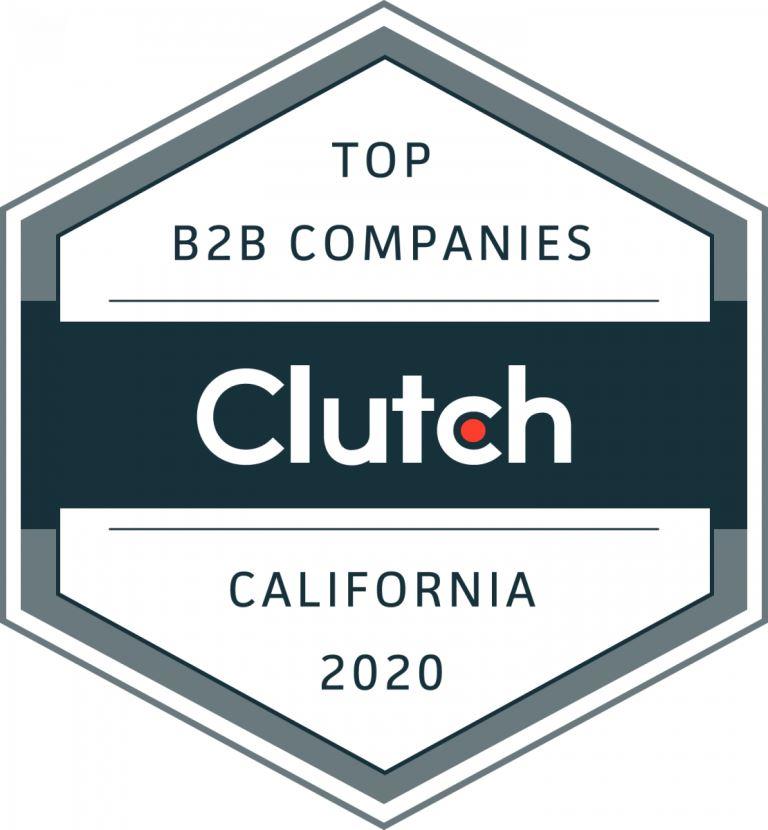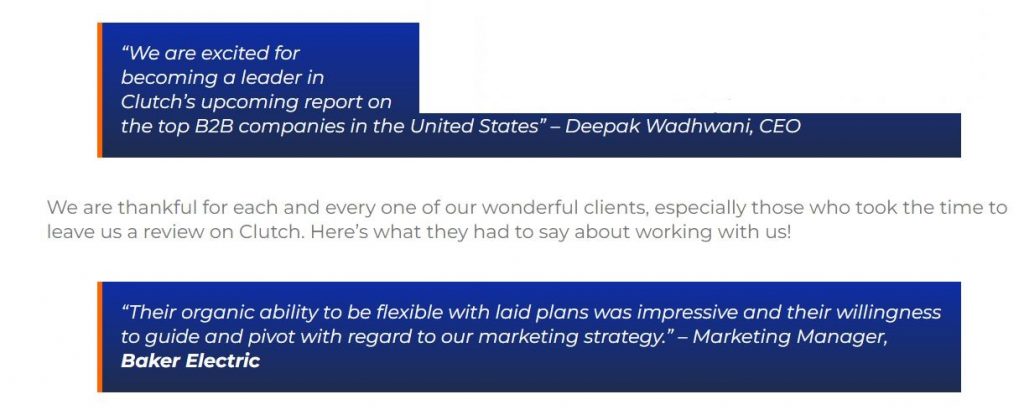 We are grateful for all of the wonderful opportunities you have given us over the past few years. This award and our perfect 5-star rating on our Clutch profile are all thanks to you!
Our key clients include real estate, marketplaces, eCommerce, financial services (banks, credit card companies), professional services (lawyers, doctors), start-ups, high tech, consumer goods, manufacturers, retailers, distributors, wholesalers, and more., and more.
To learn more about us and our past work, check out our profile on Clutch. Ready to get started on your next project? Get in touch.
Deepak Wadhwani has over 20 years experience in software/wireless technologies. He has worked with Fortune 500 companies including Intuit, ESRI, Qualcomm, Sprint, Verizon, Vodafone, Nortel, Microsoft and Oracle in over 60 countries. Deepak has worked on Internet marketing projects in San Diego, Los Angeles, Orange Country, Denver, Nashville, Kansas City, New York, San Francisco and Huntsville. Deepak has been a founder of technology Startups for one of the first Cityguides, yellow pages online and web based enterprise solutions. He is an internet marketing and technology expert & co-founder for a San Diego Internet marketing company.