Table of contents:
Introduction
Brand Story of Callaway Golf
Callaway Golf Brand's Digital Transformation
Ecommerce, Marketing & Tech Stack for Callaway Golf
Buyer Persona of Callaway Golf Brand
Conclusion
Introduction
Since the company's inception in 1982, Callaway is known for creating cutting-edge equipment that helps golfers hit longer, straighter shots as well as controlled, higher-spinning shots around the green and accurate putts. Callaway Golf brand posted record revenues and solid net income in 2021 with the revival of the sport's popularity following the pandemic, emerging e-commerce apparel sales, acquisition of Topgolf, and digital transformation.
Callaway Golf brand is a high-growth, technology-enabled global golf equipment leader. It's strong history, legacy and financial profile enables the company to accelerate innovation, and develop exciting new products and experiences. The long list of legendary Callaway products introduced in the past decades includes the iconic Big Bertha driver, which drove Callaway to the top of the industry in the early 1990s.
Callaway Golf offers five robust brands including Callaway, Odyssey, Toulon Design, OGIO, and TravisMathew. These brands together deliver golfers globally with everything they need to improve their game and enjoy it more – clubs, balls, bags, apparel, footwear, bags, and accessories.
Over the decades, Tour pros including John Rahm, Phil Mickelson, Sergio Garcia, Henrik Stenson and many more using Callaway equipment have won hundreds of tournaments like Masters Tournament, The Buick Open, US Open, and other major championships.
Key Statistics:
The global sporting and athletic goods market amounted to $110.33 billion in 2021 and is expected to grow to $142.84 billion in 2025
In 2021, Callaway Golf's net sales amounted to around $3.1 billion
The apparel segment generated over 15% of the company's net sales
Callaway Golf's net profit amounted to $322 million
Besides Callaway Golf, key players in the global sporting and athletic goods market like Nike, Russell, and Decathlon are competing to become the industry leaders with new service/product launches, partnerships, business expansions, acquisitions, and digital transformation.
Brand Story of Callaway Golf
Callaway Golf brand has an incredible backstory based on the founder's love for the game, innovation, and courage. When Ely Callaway founded Callaway in 1991 at the age of 62, he was already a highly successful executive and entrepreneur, first in textiles and then in the California winery business, based on a long track record of innovation.
Callaway bought Hickory Stick USA in Indian Wells, CA, a manufacturer of a unique hickory-shafted club at the bargain-basement price of $400,000, and pinned his own name to the company. Under Callaway's leadership, the Callaway Golf Company began devising strategies to increase the company's profile and revenues in the highly competitive sports equipment market.
Callaway decided that introducing new products was the best way to achieve the above objectives. Within four years of acquiring the company, he had his design team create a new premium-priced item. The company was the No. 1 brand in golf by the end of its first decade under the Callaway name and is still going strong at present with its digital transformation.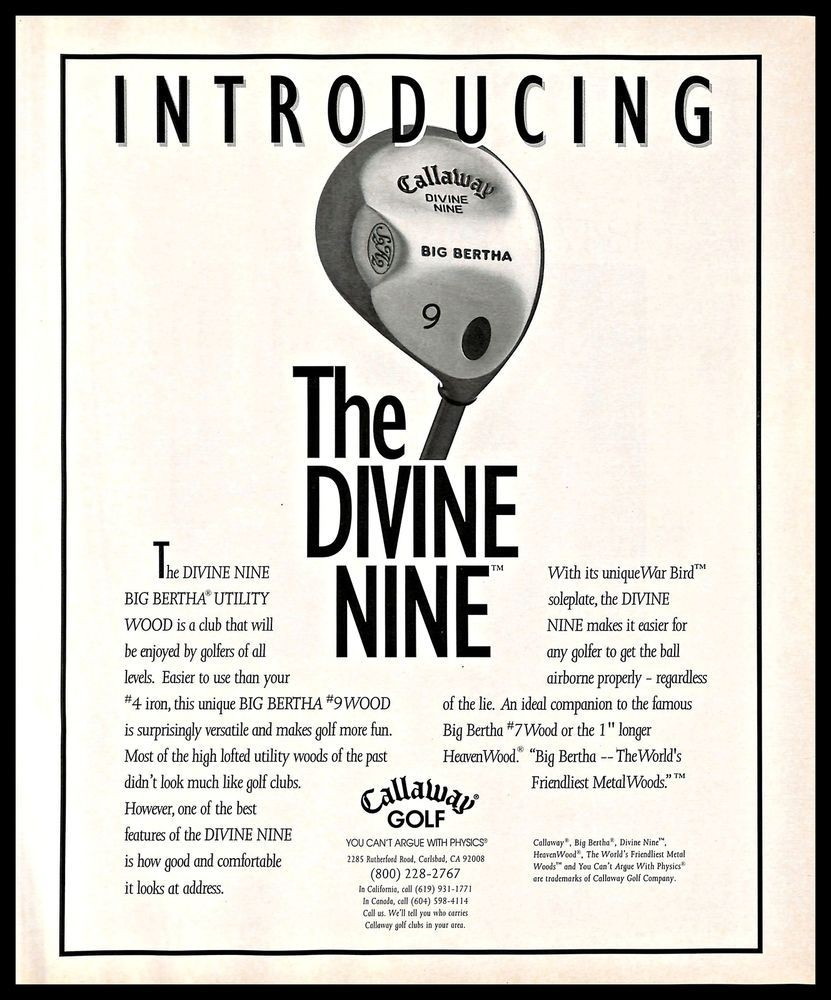 The Beginning of Callaway Golf Brand: 1982-89
In 1982, Callaway purchased a 50% stake in Hickory Sticks USA, a golf club company that produced shafts with steel cores and hickory coverings. Callaway relocated it to Cathedral City, California, renamed it Callaway Hickory Stick, and began selling clubs out of the trunk of his car.
In 1983, Callaway was named president and CEO of the company, and a year later, he purchased the other half of Hickory Stick from original owners Richard Parente and Dick De La Cruz for $400,000. In 1985, Callaway relocated the operation to Carlsbad, where it remains today. Callaway then hired Richard C. Helmstetter, a billiards cue designer and his lead club consultant, the same year.
Callaway was the first golf equipment manufacturer to install computer-controlled milling machines in 1986. To ensure a uniformly flat putting face, the technology was first applied to their putters. Richard Helmstetter was promoted to head club designer the same year.
The company was renamed Callaway Golf in 1988, and its S2H2 core technology was introduced. The first clubs to use the technology were the irons, which were followed by the first Callaway stainless woods in 1989. The company's sales more than doubled between 1988 and 1989, from $4.8 million to $10.4 million.
The Rise of Callaway Golf Brand: 1990-94
Callaway's clubs gained attention in 1990 when Senior PGA Tour players began to use them. When Don Bies won with a Callaway S2H2 driver, the company received even more attention. Also, the Ladies' Gem model was released in the same year. The Big Bertha driver was introduced in 1991 with immediate success. PGA Pro Mark Brooks won twice with the club in its first year.
Revenues had risen to $54.7 million by 1991 with a nearly 150% increase. The Big Bertha became the most-used club on the Senior, LPGA, and Hogan Tours by 1992, with sales topping $130 million. Top players on all three tours, including Johnny Miller, Annika Sorenstam, and Jim Colbert, won with Callaway clubs over the next few years. In 1994, Callaway released its forgiving Big Bertha irons to go along with its Big Bertha driver.
Callaway Golf Brand Becomes the Top Player: 1995-99
In 1995, Callaway Golf surpassed $550 million in sales to become the world's largest seller of irons and woods. With such a high level of success, the company decided to establish a golf ball division in 1996. Callaway partnered with golf club maker Roger Cleveland to develop a line of Tour-quality wedges, and swing guru David Leadbetter joined the company.

The company purchased Odyssey putters for $130 million in July 1997 and introduced its tungsten technology. Callaway recorded $982,675 in net sales on Golf Equipment, which includes Odyssey putters. The X-12 irons, the company's most forgiving irons to date, were released in 1998 to great acclaim. In 1999, Callaway unveiled its Hawk-Eye technology to mark the end of the millennium.
A New Technology Era for Callaway Golf Brand: 2000-02
Callaway hired Arnold Palmer, released the Rule 35 golf ball, introduced the Odyssey White Hot Putter technology, and brought its "variable face thickness" technology to market all in 2000, making it one of the most exciting years in the company's history. The company continued to improve its cutting-edge products in the early years of the new century.

Despite the company's success at the turn of the century, Ely Callaway was diagnosed with cancer, retired as president and CEO, and died in 2001. Ron Drapeau took over as CEO and president, and the company launched its carbon-fiber technology in 2002.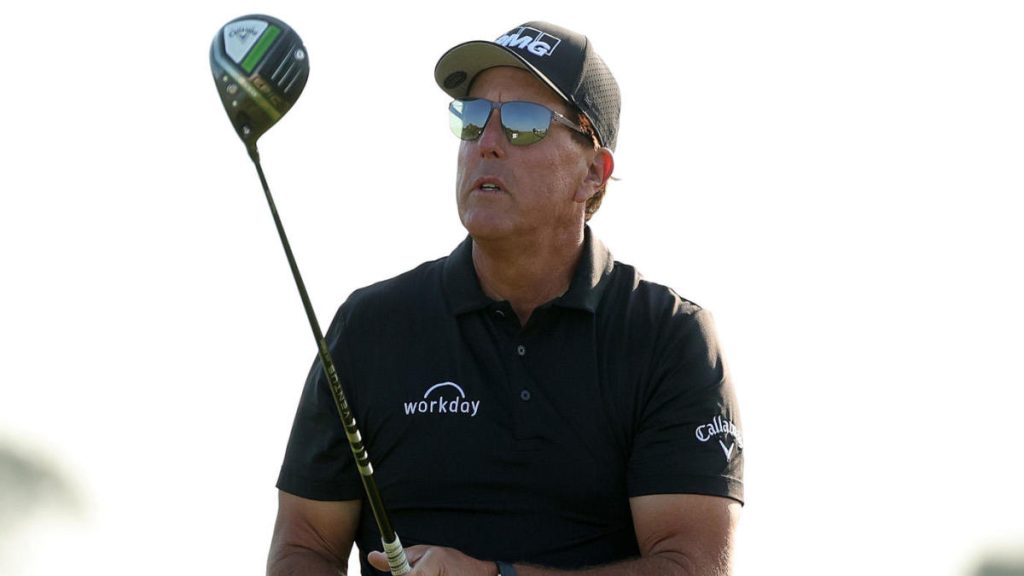 Callaway Golf Brand's Tour Staff Grows: 2003-09
Callaway Golf was the world's largest golf manufacturer, with its popular "X" series irons and carbon-fiber technology continuing to improve. Following Spalding's bankruptcy, the company acquired the Top Flite, Strata, and Ben Hogan brands.
Callaway clubs have won Major championships for major touring professionals like Phil Mickelson and Morgan Pressel of the LPGA. Throughout the middle of the 2000s, their success solidified the company's position. The company introduced the "i-bird" hybrid clubs for men and women in 2008, as well as the "I-MIX" technology, which allows golfers to quickly swap out club heads and shafts.
Callaway Golf Brand's Success: 2010-Present
With players on virtually every professional tour around the world, Callaway continues to expand its professional staff. In 2012, the company named a new CEO, Oliver "Chip" Brewer III, to take over the reins. Many new clubs have launched since Brewer took over, including the GBB Epic and X16 series of drivers.
Other companies purchased include OGIO, Toulon Design in 2016, Travis Mathew in 2017, and Jack Wolfskin in 2018. Odyssey putters continue to hold the title of the best putter in golf. In 2020, the Callaway Mavrik driver was launched and became a huge success. Callaway's most recent move was a March 2021 merger with Topgolf.
Callaway Golf Brand's Digital Transformation
Callaway Golf brand is transitioning from a club company to a digital company, from R&D, and product designing to predicting consumer trends and customization of the products. That consumer data is then required to customize marketing programs and create powerful consumer experiences. As the game of golf and golf equipment continues to evolve, the company is inclining toward personalization.
Callaway Golf brand is using advanced IT capabilities to react in real-time to the demands of their consumers. Callaway Golf brand is arm-in-arm with its consumers every step along the way, from how they create their product, all the way through the playing experience, and then helping to be a part of the experience within the community of sharing that.
1. Information Technology
IT infrastructure played an important role in maintaining market leadership and supporting application workloads to improve the total customer experience of the Callaway Golf company as it digitizes business processes and strategies.
Callaway's sales, marketing, and operations teams now benefit from improved IT performance, which allows them to speed up custom-built products and stay connected to a growing global and tech-savvy customer base.
Callaway's marketing efforts improve their custom-club offering's overall customer experience and performance. Callaway works with clients to customize, and quickly build a club with precisely tuned loft, shaft, weight, and other characteristics that are tailored to their specific playing styles
R&D is constantly examining how even minor club variations affect performance. They can design and test the changes using hundreds of gigabytes of data enabled by their powerful CAD systems
SAP is used to run business operations. Callaway can streamline shipping, control inventory and manufacturing volume, and optimize retail supply chains with better performance
2. Video Content Marketing
Can Callaway use video content marketing to help grow its business? Yes, they create aspirational content for golf fans rather than a commercial sales message, which is interesting, compelling, and valuable.
In 2015, Callaway hired The Kimba Group, a content marketing agency, to produce and create video content, including the wildly popular "Callaway Originals" series
This series has generated over 85m views across all social platforms coinciding with record 2018 net sales of $1.24 billion, an improvement of 20 percent.
Ecommerce, Marketing & Tech Stack for Callaway Golf
Marketers can use the SteelHouse Advertising Suite to create their own ads and then launch retargeting and prospecting campaigns across display, mobile, native, and social media.
Salesforce Commerce Cloud
Salesforce Commerce Cloud, formerly Demandware, is a cloud-based service that allows businesses to unify their customer engagement across all channels and devices.
With Adobe Enterprise Cloud, your team can create multichannel campaign assets, design prototypes for mobile user experiences, create large-scale video content and much more.
Cloudflare is a secure content distribution network (CDN) that delivers content from the cloud safely and quickly using proxy servers and an edge computing architecture. Cloudflare has a global network of servers to assist customers in improving performance metrics and delivering content faster.
The Bazaarvoice Network provides social data of more than 500 million monthly users' online and offline shopping behavior, allowing marketers to identify real-time purchase intent and better target consumers with more relevant, engaging experiences that drive e-commerce traffic and conversion, order value, brand loyalty, and repeat business.
Adobe Analytics, formerly Omniture SiteCatalyst, is a multi-channel analytics industry leader. It is a part of the Adobe Marketing Cloud and includes plug-ins that allow marketers to analyze campaign results across mobile apps and video, as well as traditional web channels.
Google Ads is Google's online advertising program. Through Google Ads, you can create online ads to reach target audience, promote your business, help sell products or services, raise awareness, and increase traffic to your website.
Hotjar is a powerful tool that reveals users' online behavior and voice. Hotjar is used to improve your site's user experience, performance and conversion rates by combining both Analysis and Feedback tools.
Findify is an enterprise-grade AI-powered solution providing real-time Personalized Search, Smart Collections, and Recommendations that increases an ecommerce store's revenue by up to 30%.
TikTok is a popular social media app that allows users to create, watch, and share 15-second videos using their smartphones. The app is known for its addictive quality and high levels of engagement due to its personalized feeds of quirky short videos set to music and sound effects.
Buyer Persona of Callaway Golf Brand
Callaway's customers are "core" golfers, those who play on a regular basis, as well as professionals, due to the company's focus on innovation and engineering and its positioning at the high end of the golf equipment market. These customers seek out Callaway products in the hopes of improving their game, and they expect high quality, customer service, and support.
Customers of Callaway are fascinated by what the pros have to say, the equipment they use, and why. They're looking for unique places to play, new technologies, or other ways to gain an advantage in the game. The Callaway customer is well-versed in golf technology, innovations, and products. They are tech-savvy and frequently use the internet to locate new equipment.
Demographics
The demographics of the Callaway brand are similar to those of golf, i.e., more men than women, though more women are getting involved, and more likely to be college-educated and have a higher income. The brand is more likely to appeal to the "core" golfer or someone who aspires to be one because it is dedicated to a high level of innovation, technology, and sophistication.
Golfers are on average over 50 years old, but there is an increase in both participation by children in youth programs and interest in the Ladies PGA Tour. Over 20 million people in the United States play golf at least once a year.
Conclusion
Creating innovative, high-performance golf equipment requires an understanding of the game and of those who play it. But it doesn't stop there…intelligence, creativity, and extensive R&D resources play a major role in a company's success. Founded in 1982, Callaway Golf is one of the biggest golf equipment manufacturers in the world.
The Callaway Golf Company is a global sports equipment manufacturer based in Carlsbad California, that designs, manufactures, markets, and sells golf equipment. The primary products include clubs and balls, also accessories such as bags, gloves, and caps. It was launched after former textile and wine businessman Ely Callaway purchased a share in the Hickory Sticks USA golf company.
Through its subsidiary "Callaway Apparel," the company now also manufactures clothing including polo shirts, fleeces, pants, sweaters, and shorts. "Cuater," another Callaway subsidiary, manufactures golf shoes. The products are sold through golf and sporting goods retailers, mass merchants, directly online, and through the company's pre-owned and trade-in services.
For more information on Callaway kids clubs, Callaway Solaire review, why Callaway irons are best for me, Callaway Solaire 2021, golf Callaway scoring system, Callaway irons selector, Callaway irons comparison, which Callaway irons are best for me, Callaway big bertha 815 alpha, Callaway big bertha x12 and more, please visit their website here.
Deepak Wadhwani has over 20 years experience in software/wireless technologies. He has worked with Fortune 500 companies including Intuit, ESRI, Qualcomm, Sprint, Verizon, Vodafone, Nortel, Microsoft and Oracle in over 60 countries. Deepak has worked on Internet marketing projects in San Diego, Los Angeles, Orange Country, Denver, Nashville, Kansas City, New York, San Francisco and Huntsville. Deepak has been a founder of technology Startups for one of the first Cityguides, yellow pages online and web based enterprise solutions. He is an internet marketing and technology expert & co-founder for a San Diego Internet marketing company.