Are you looking for a way to maximize your business's growth potential?
Look no further than conversion rate optimization (CRO), an invaluable tool for any business that wants to increase its revenue and maximize its return on investment. CRO helps businesses identify and capitalize on opportunities to convert more website visitors into paying customers, allowing them to see tangible results from their marketing activities.
As the world of online marketing continues to evolve, so too do businesses' strategies and tactics to increase their conversion rates.
Changing visitors into paying customers is the ultimate goal of any E-commerce business.
We all want to see valuable traffic conversion from our ad campaigns to convert them into successful sales.
In fact, Statista found that 44.5% of businesses worldwide perceive customer experience to be a primary competitive differentiator.
However, designing the best user experience requires more than just utilizing your intuition
to guess what would appeal to and win over potential customers. You also need to have substantial knowledge of what your target market actually wants.
The magic of A/B testing and the repeatability of victories brought about by a culture of experimentation can bring more conversions and high profits to the table, even while SEO, content marketing, and paid advertising may significantly help deliver more visitors to a website.
The goal of your digital campaigns is conversions. Your sales and profits will increase in direct proportion to your conversion rates. By optimizing your ads in a way that encourages customers to open, click, and buy more frequently, you can increase conversion rates.
In this article, I'll go through some excellent A/B testing strategies to help you quickly enhance your conversion traffic.
Optimizing your website for conversions
The key to optimizing your website for conversions is to create a seamless user experience. This means creating content that is easy to understand and filled with helpful information. By optimizing your site, you can build trust between you and your visitors, which ultimately leads to an easier sales process. In order to do this, you need to gather data on your visitors' behavior and learn how they interact with your website.
One of the most important ways to improve your conversion rate is by implementing the right call-to-action. For example, a generic call-to-action on a contact form will not attract many visitors. However, if you can create something that speaks to your visitors' preferences, you can boost your conversion rate. The key is to find the right balance between quantity and value – between the value of the conversion and the value of the customer.
By increasing your conversion rate, you can increase the number of visitors and repeat visitors. This can lead to a greater return on investment and a higher customer retention rate. This is because the initial improvements you make will continue to generate more conversions over time. Further, your visitors will spread the word about your website and will remember it the next time they're in the buying mood.
If your website is slow, you can cost yourself both visitors and conversions. Using a conversion rate optimization tool will help you understand how visitors behave on your site and make it easier for them to accomplish their goals. This may include making a purchase, registering for a newsletter, or filling out a form.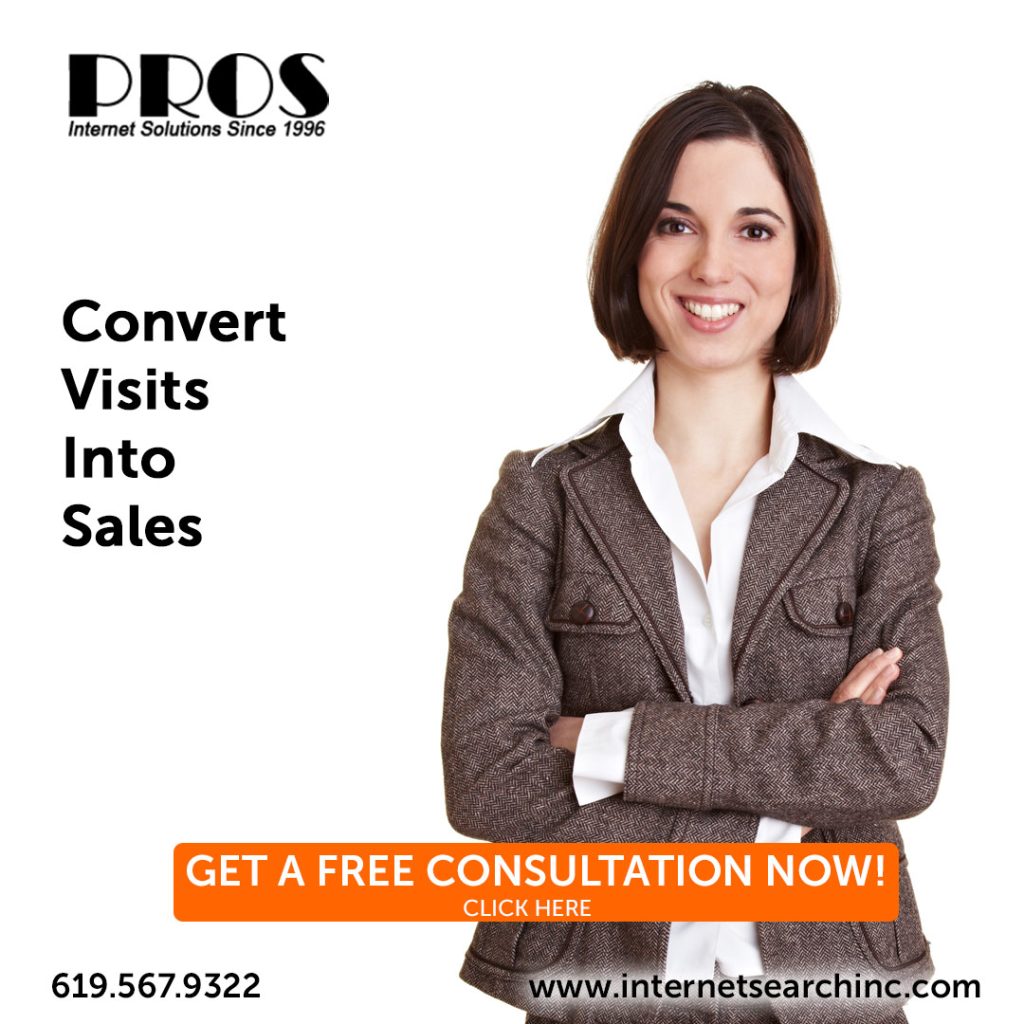 Getting to the motivations of your users
Conversion rate optimization services help businesses improve their website's performance by identifying the reasons why website visitors make certain actions. This can include making a purchase, signing up for an email newsletter, or logging into a product. The goal is to maximize conversions by creating an experience that's easy to use and allowing users to choose the actions that best serve their interests. Using these services can help you increase your sales, build your list, and spread the word about your business.
A key benefit of using these services is their ability to help you get to know your users better. These conversion optimization services can use analytics tools to track traffic to your website and analyze where people are coming from. They can also use feedback tools to get an insight into what customers want from a website.
A key conversion factor is motivation. If a user does not have the motivation to buy a product, they won't convert. On the other hand, if a user already has the motivation, they will have a high likelihood of converting. Understanding your users' motivations will help you craft your content and messaging to appeal to these needs.
Conversion rate optimization also helps you improve brand trust. Users will feel more comfortable using your website if the branding is consistent. If the branding is inconsistent, users may be inclined to leave and try other options. For this reason, it's crucial to provide unique value to your users. A good conversion rate optimization strategy also ensures that your website's pages load quickly and are optimized for conversion.
In addition to optimizing your website's content, you can also implement lead flows. These high-converting pop-ups are designed to capture your visitors' attention and offer them valuable content. Lead flows can take the form of a drop-down banner, slide-in box, or pop-up box. A study conducted by HubSpot in 2016 found that a slide-in pop-up box generated 192% more submissions than a normal pop-up box. In addition to lead flow, conversion rate optimization also includes landing pages.
Getting to the motivations of your users is the first step in improving your website's conversion rate. A better conversion rate means higher revenues and lower acquisition costs.
Testing elements of your website
Testing the elements of your website for conversion rate optimization is a good way to improve your website's performance. You can use both quantitative and qualitative data to determine which elements are working and which ones aren't. This way, you can create a strategy that is focused on the elements that aren't helping your business.
Conversion rate optimization begins by understanding your customer's behavior. Using heat maps, click maps, and user session replays, you can see what sections of your website visitors spend most time on. A better user experience can improve your conversion rate, which can translate to a higher ROI. In addition, a good user experience can help build a loyal customer base.
One of the best places to start is with your most valuable pages. Those pages are where you can make the biggest impact on your conversion goals. For instance, a clothing retailer may find that their hats page has a low conversion rate, but if they can increase the conversion rate for this page, they can dramatically increase sales. If you're not sure where to start, look at case studies to see how other businesses have improved their conversion rates.
Another area that you should test is the checkout page. A simple one-second delay can reduce conversions by as much as 7%. For a website with $100K in revenue, this means a loss of $7,000 a day! And while this may seem like a small amount, it can add up.
If you want to run a test to see which element converts the most visitors, you can use tools like Optimizely. With its visual editor, you can easily change the page and test the results. Optimizely's stats engine will give you a clear picture of the effects of the different elements.
Increasing conversion rates
Conversion rate optimization services are an excellent way to cut down on the cost per acquisition and increase sales without making any changes to your website. They can also help your marketing team identify funnel leaks and fix them. This will allow you to scale up your business faster. While conversion rates may vary from company to company, the key is to understand your users. Once you understand them, conversion will become a natural process.
Conversion rate optimization services begin with an in-depth understanding of customer behavior. Click maps and heatmaps can help you determine which parts of your site visitors spend more time on. User session recordings and replays can reveal areas of friction on your site. Form analytics and website surveys are great tools for understanding the user experience. Combined with good UX, these data can help you improve your website.
When a website visitor clicks a conversion link, they are more likely to buy the product. For example, Spotify's "3 months of Premium" offer generated nearly 7 million new subscribers in six weeks. A high conversion rate can lead to increased profits. With the help of a conversion rate optimization service, you can easily boost your conversion rates. When it comes to e-commerce, a successful conversion rate optimization campaign can double the profits of your online business.
Conversion rate optimization services can help you improve your website's performance by implementing A/B testing. Using a tool like Google Optimize, you can run multiple tests on a website. The results of each test will be presented in a clear way to you. If your goal is to increase conversions, you will need to optimize your website's speed, functionality, and accessibility.
Conversion rate optimization services will help you increase revenue and customer acquisition by focusing on what elements are most effective. The process involves testing and iterating on key elements that will convert visitors into buyers. This way, you can reduce your costs per acquisition and maximize the value of existing customers. Additionally, conversion rate optimization services will also help you spread the word about your company.
PROS is a web development and Digital marketing agency that has 15 years of experience in web development, Conversion rate optimization, and Shopify development.
Get in touch with us today for data-driven CRO services.
Deepak Wadhwani has over 20 years experience in software/wireless technologies. He has worked with Fortune 500 companies including Intuit, ESRI, Qualcomm, Sprint, Verizon, Vodafone, Nortel, Microsoft and Oracle in over 60 countries. Deepak has worked on Internet marketing projects in San Diego, Los Angeles, Orange Country, Denver, Nashville, Kansas City, New York, San Francisco and Huntsville. Deepak has been a founder of technology Startups for one of the first Cityguides, yellow pages online and web based enterprise solutions. He is an internet marketing and technology expert & co-founder for a San Diego Internet marketing company.